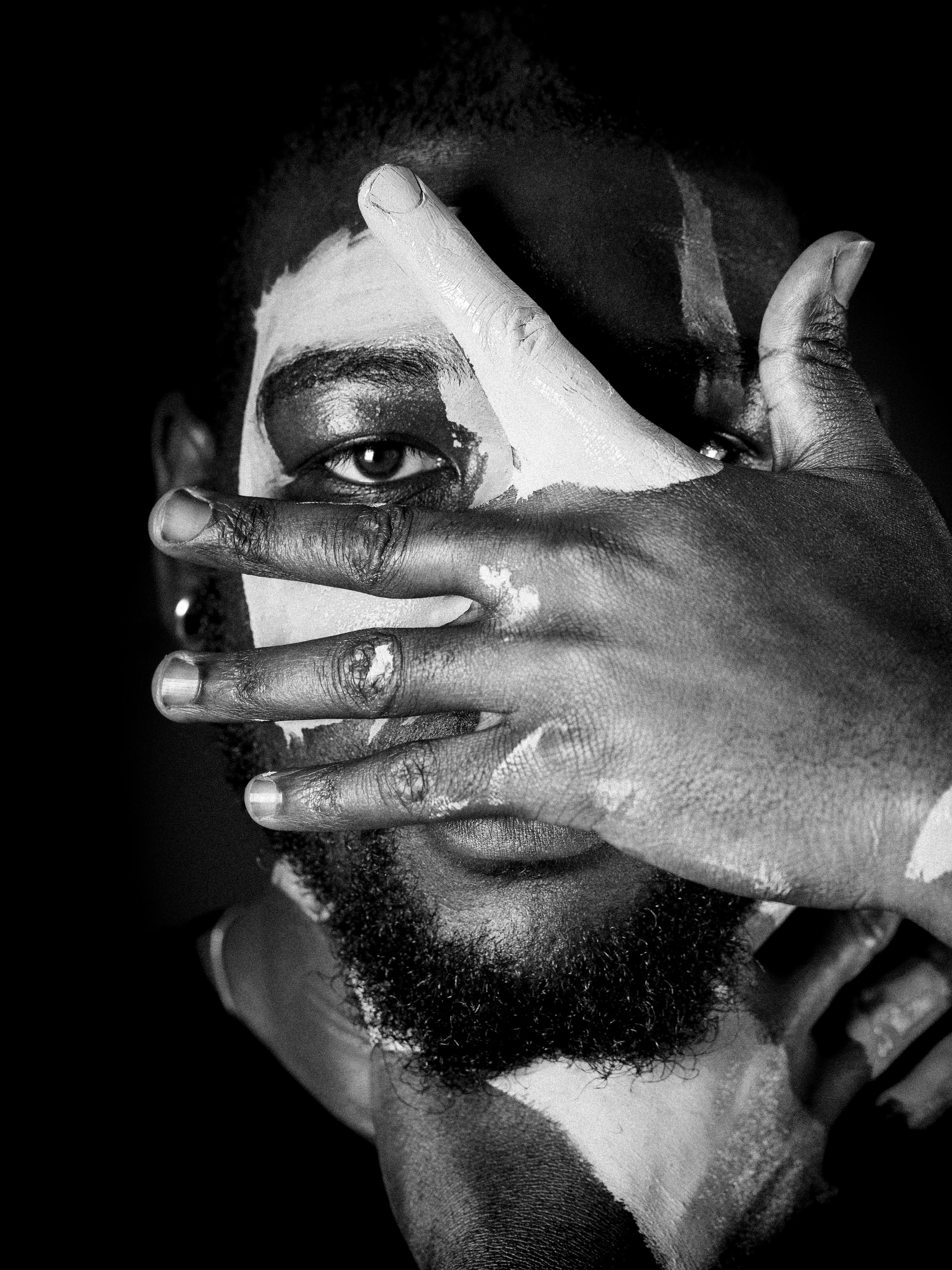 "When we come to see the world as a place of abundance, we come to realize that there is plenty for everyone." ~ Robert Glover.
~
I encountered the above statement a few months ago in Robert Glover's book,
No More Mr. Nice Guy
.  
He painted a vivid picture of my childhood, narrating similar experiences to those I had lived.
I saw myself as a five-year-old boy sitting quietly in the corner of the room, hoping that someone would notice my dwindling faith in the concept of abundance—materially, mentally, emotionally, and otherwise.
Those wishes never saw the light of day, so I created a fantasy world where I constantly and happily disappeared. It was a way of dealing with a host of unexpressed emotions. Three powerful pillars sustained that ecosystem: lack, desperation, and deprivation.
After years of living this lie, however, I realize the world is a place of abundance, and there is plenty for everyone, including me.
Interestingly, Robert Glover's version didn't have the desired impact.
I longed to break through and break free, but the resistance from within was fierce every time I read it. Experiencing abundance, the sheer idea of it, seemed toxic, leading to its rejection and outright destruction by agents of this contraption I built—guilt and shame.
"Abundance" was mentioned a few times in the book, but it made little sense to me. I couldn't tap into the essence of the word.
There was a sense of frustration in my inability to embrace the concept as I approached the book's final pages—experiencing abundance had always been my heart's desire. Still, it seemed to be an unattainable goal, even though what I needed to unlock this unexplored universe was right in front of me.
I thought to myself, "Why don't I personalize the statement instead of repeating Robert Glover's words?"
That's when I got the idea to add a second part: "including me."
As I remember, the first time I proclaimed the revised version aloud—the world is a place of abundance, there's plenty for everyone, including me—I felt something shatter inside me.
In a surreal moment of insight, sunshine flooded the dark corners of my soul, illuminating spaces I had never explored.
With their newfound meaning, the words reverberated hope and deliverance throughout my being; they uprooted the old pillars of lack, desperation, and deprivation.
These tools and developing positive mental frameworks required to transform my interpersonal relationships, experiences, overall health, and wealth mindset were critical in my life.
Every day, I am reminded by the scars of my past experiences and failures that I have to show up for myself. And the secret to achieving this is repetition.
Developing unhealthy coping mechanisms as a child took months and years of repeating that I was not good enough to experience love, abundance, and anything else I wanted. Over time, it became a belief system, and that system became core attributes in my adult life.
Breaking loose from the blocks requires consistent, repetitious, deconstructive actions. Using these weaponized statements called affirmations, I am unlearning ideologies that caused me to view the world from a place of lack.
The ongoing result includes a variety of refreshing emotions: inner peace, a sense of gratitude, self-confidence in my gifts, and the ability to express my truest thoughts without fear of rejection.
Like anything new, it feels strange just thinking about it. Sometimes, my mind goes rogue—it rolls back my old, predominant state of mind of not feeling good enough—believing that every other person can experience abundance and love except me because I am not worthy. But my brain launches a counter-attack with affirmations, and everything goes quiet again.
This battle for dominance is intense. Sometimes, I smile; sometimes, I cry. However, no matter what emotions convey my feelings, I am convinced that there is tremendous progress being made internally and subconsciously.
Over the past few months, daily, I spend countless minutes reminding myself of the grace I carry. I look in the bathroom mirror and tell myself that I am worthy, I am brave, I am enough, I am valuable, and my life is valid.
Repeating and believing these words realign mental nodes and cast subconscious pillars to support the new mindset and, ultimately, lifestyle. I'm emboldened to live audaciously and graciously.
Affirmations are the secret flames of a burning desire. But affirmations only evoke the desired impact when words become pillars of faith. (And faith comes by hearing.)
Looking myself in the eyes and working intentionally against everything I had accepted to be true about my life is an exhibition of courage I never knew I possessed.
A mind-shift is an intense journey to embark on. But I wouldn't trade this light for a second of (perceived) comfort in the darkness of my past. I dare say a mind-shift is the greatest movement humans could ever experience.
This process of learning, unlearning, and relearning is one of the most sophisticated progressions in human psychology.
Experiencing a mind-shift is to be reborn—to see the world and your life differently, redirecting brainwaves and emotional chemistry.
I was operating from a mental realm of lack for years, and limiting beliefs were the gatekeepers. In this mindset of abundance, however, anything and everything is possible.