This article is offered in partnership with Earth Echo. They're dedicated to making your "guilty pleasure" the healthiest, most blissful part of your day. We're honored to work with them. ~ ed.
I don't know about you…
But I don't need an excuse to eat chocolate.
Chocolate cake. Chocolate ice cream. Chocolate shakes. I love 'em all.
But, if you're a chocolate lover, you know what it feels like to say, "No, thank you," to your favorite treat because you know it's not good for you.
Most chocolate products are loaded with unhealthy sugar and other nasties. They go through excessive processing which strips out nutrients, leaving only a ton of sweet but empty calories.
As a leading healthy lifestyle expert, I definitely don't want any of that in my own or my clients' lives. I also know what it's like to feel like you can't have something you love to eat.
So, I was pretty excited when I found out about a unique type of Peruvian chocolate.
This Chocolate is Different—One of the Healthiest, most Antioxidant-Rich Foods on Earth.

It's all down to how this particular chocolate is grown in small, seasonal batches in the jungles of Peru, and how it's processed to not just preserve but maximize the health benefits of the raw cacao from which it's made.
This means it's actually 12x healthier than blueberries, 16x healthier than kale, and even 37x healthier than broccoli.
Its high antioxidant levels help support cellular health (the key to aging well) and it's a great source of sleep-enhancing magnesium as well as many other essential vitamins and minerals.
It's so incredibly healthy and rejuvenating for every cell in your body, I recommend eating it every day…not just to reward yourself with a delicious treat, but to provide your body with essential nutrients to support your healthy lifestyle.
"It has been a wonderful discovery and my body and mind have never been better. My aches and pains are minimal, my gut health has been amazing—gas and cramping is gone!" ~ Angela Kiesow
But my favorite thing about this rare type of chocolate isn't just the amazing health benefits—it's the way it makes you feel…
Raw cacao naturally contains a chemical called anandamide—taken from the Sanskrit word for "bliss, happiness, pleasure, joy, and delight." Scientists call this chemical the "bliss molecule" because it helps promote feelings of pleasure and well-being.
But the bliss molecule isn't all you'll feel when you eat cacao…because cacao also stimulates the release of oxytocin, known as the "love hormone."
My Journey to Bliss: How I Stumbled Upon the Ultimate "Feel-Good" Superfood.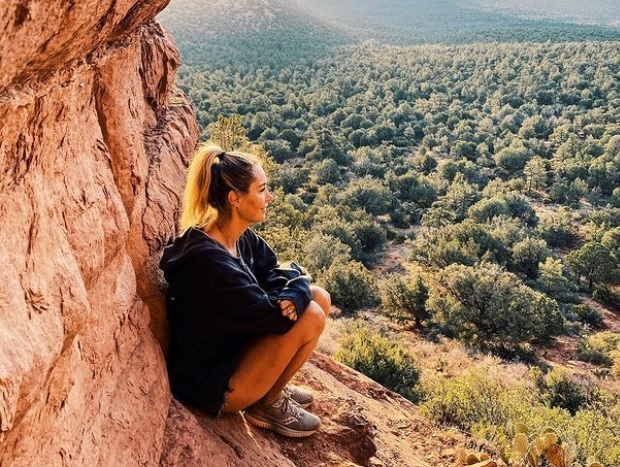 Things are different for me now, but I know what it's like to feel like you can't have something you love to eat. I also know what it's like to live every day without feeling happy, let alone blissful…
Before I was 30 years old, I had already lost my son during childbirth, lived through a devastating divorce, had only $47.63 to my name, and was a single mom sleeping on the floor.
After months of severe depression, I decided to fight back. I used my inner resistance as fuel to pull myself out of the "muck" I was in and regain control over my life.
Luckily, this tragic period of my life led me to discover a unique philosophy of transforming your body not through punishment, but through healing foods, healing movement, and a healing mindset.
I decided to use my degree in pre-med and nutrition, and my 14+ years as a certified fitness professional, Pilates instructor, and NASM nutritionist, to develop life-transforming fitness programs that have helped change the minds and bodies of hundreds of thousands of men and women.
As a Personal Trainer, the #1 Struggle my Clients had was Dealing with Cravings.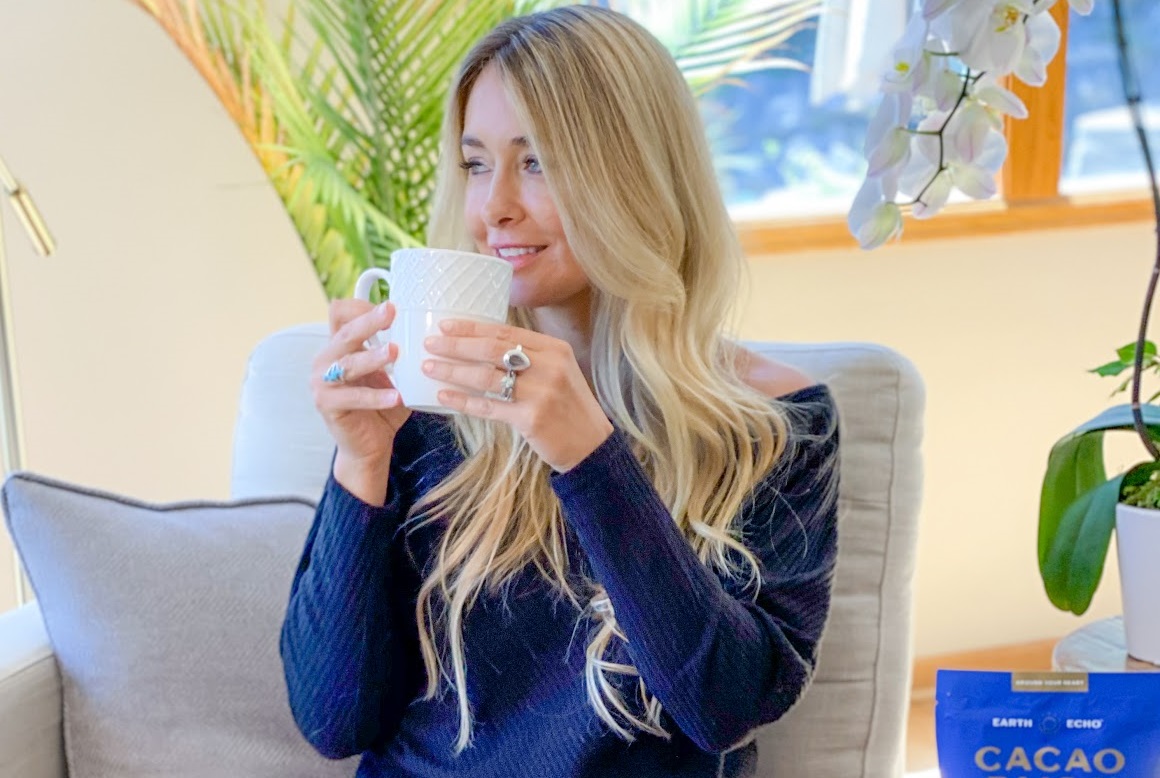 "This chocolate is so incredibly delicious, it really feels great to be eating something so healthy and satisfying. I'm losing weight, I feel great, and I have no food cravings at all during the day!" ~ Dolores Adkins
They would eat well all day, or even all week, then feel the need to splurge on their favorite dessert. In most cases, it was some form of chocolate!
In fact, these chocolate cravings became such a hassle for my clients that I decided to do research and discover why it was next to impossible for them to "say no" when their chocolate cravings struck.
So, when I was offered ceremonial cacao while traveling on a spiritual sabbatical in Costa Rica, I felt truly called to bring its benefits back to everyone. It was one of the most powerful experiences I've ever had. I couldn't believe how good it made me feel.
And when I found out how this unique chocolate that can actually help us to reach our health and fitness goals, reduce cravings, and support our bodies and minds in so many powerful ways, I set out to find the very best source and make it into the most delicious, healthy formula available today.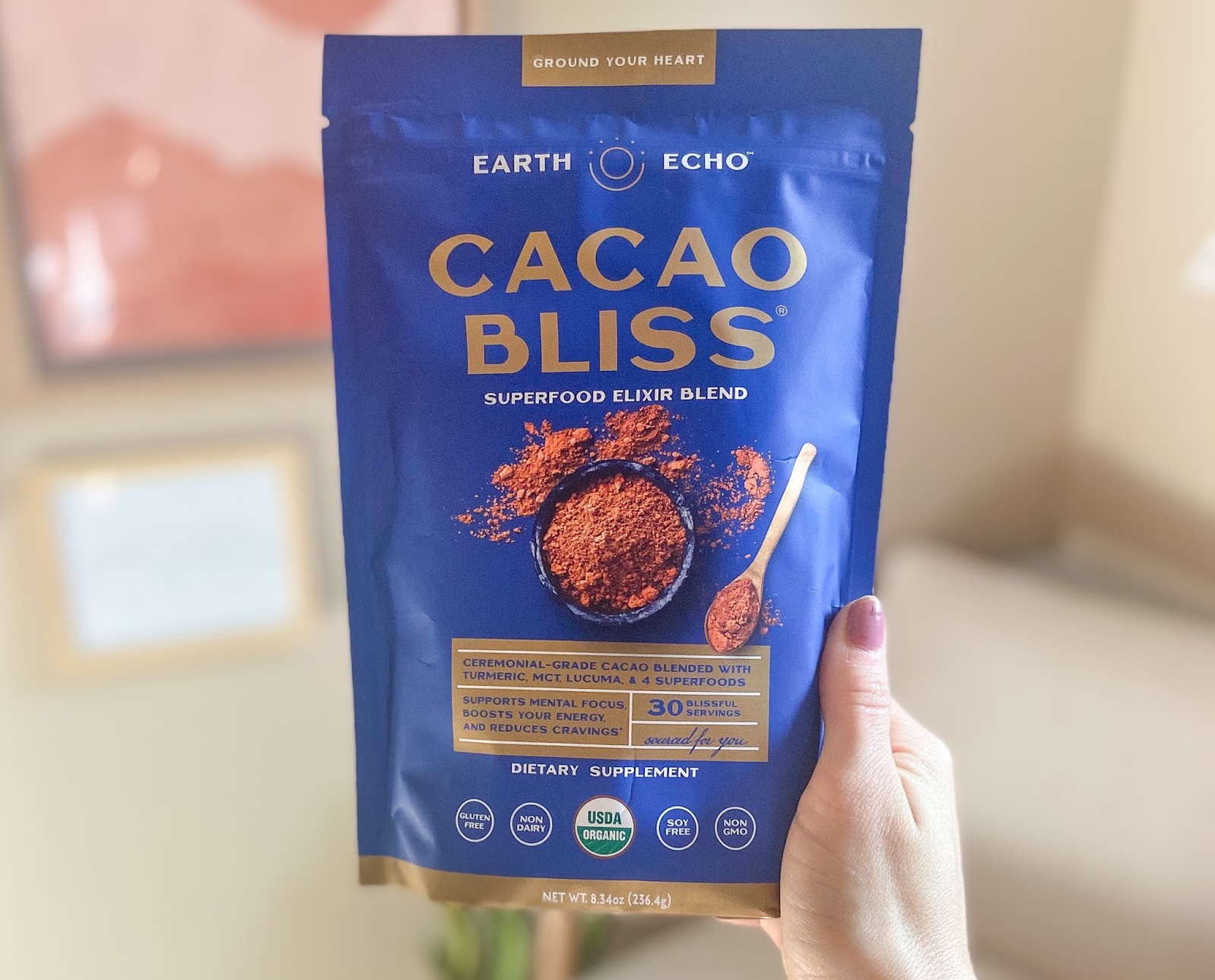 "It actually makes me smile every time I eat some, it's that good! It also gives me energy without the jittery side effects of too much caffeine. I used to get a Starbucks Mocha almost every day, and this healthier drink has taken its place." ~ Jennifer Wilson
For me and my family, eating this rich decadent chocolate every day wasn't just a new treat we all looked forward to, but it also helped support and enhance our writing and problem-solving…we could work longer, with more ease and peace.
With cacao, I feel more grounded and clear, and I go through my day with a blissful "high"—without any jitters like you get from coffee. I'm sleeping better and deeper than ever before, with a calm, sound mind.
This amazing superfood has impacted and changed my entire family so much, I became obsessed with the noble idea that everyone should have the opportunity to experience this level of health and wellness bliss, every day.
But, I knew I could help folks like me even more if I infused this raw cacao with nine more of nature's most powerful superfoods.
The ceremonial-grade cacao, which I source exclusively from Peru for its uniquely exquisite aromatic properties, is made differently from even most raw cacao—by fermenting and sun-drying (not roasting) the beans.
They're also single-source, meaning we only use one source of cacao beans, unlike many other companies who use cacao blends, diluting its total nutritional value and leaving you unsure of its quality.
Nothing Added. Nothing Removed. Just as Nature Intended.
My favorite part of this journey has been hearing how Cacao Bliss™ brings healthful delight to so many…
I sent some across to Elephant's foodie editor, Molly, to try. She's plant-based, gluten-free, and a self-confessed chocolate lover, like me. Here's what she said:
This product was lovely to use! I can see myself cooking with it often because it's got a great depth of flavor that isn't always present in a normal cacao powder blend. With the added health benefits, it's a win-win.
Even opening the bag released a little bit of "bliss" with the aroma that had me excited to use it. 
After my first recipe, my brain began running through my mental recipe book. This could be a unique addition to a pot of chili, or ice cream, or granola. There's no way I'll just be drinking this!
The Healthiest Chocolate Superfood you've Never Tasted: 4 Ways.
1. Molly's Spiced Chocolate Superfood Brownies
Vegan & Gluten-Free
1/4
INGREDIENTS: ¾ cup GF flour, ¾ cup sugar, 2 heaped scoops Cacao Bliss™, ½ tsp baking powder, ¼ tsp salt, ⅓ cup applesauce, ¼ cup squash puree, ⅓ cup nut milk, 1 tsp vanilla. DIRECTIONS: 1. Set oven to 350 F. Place unbleached parchment inside 8x8 square pan. 2. Place all dry ingredients in bowl & whisk 3. Mix wet ingredients separately. 4. Blend & pour into pan. 5. Bake 40-45 min, cool & enjoy!
Stock up on Chocolatey Bliss