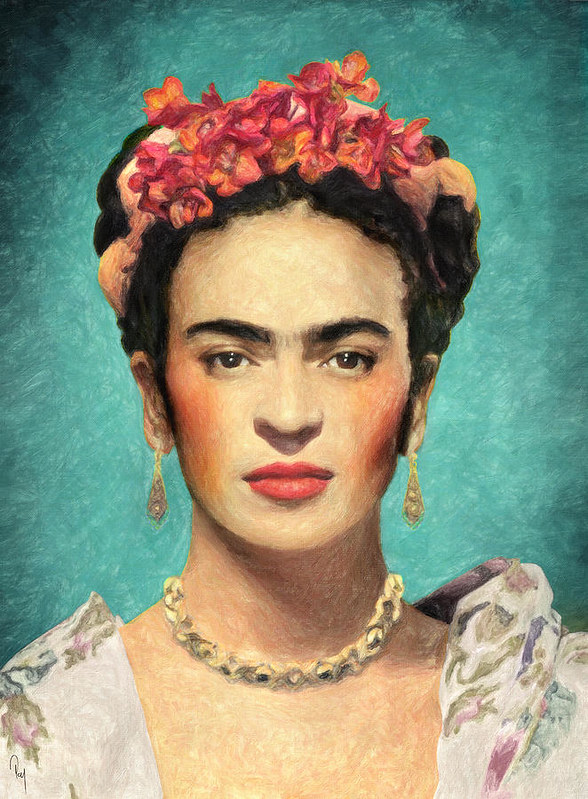 It was two decades ago that the artwork of Frida Kahlo came into my life.
While shopping at a bookstore when in college, I stumbled on a packet of postcards of some of her famous works. It was a feeling not of discovery but of recognition while I studied the brilliantly self-aware images. As the years have gathered behind me, I love her work for different reasons. Now, I relate to the honesty with which she expressed her long-time struggles with pain caused by a catastrophic vehicular accident when she was a young woman.
Kahlo endured surgeries and treatments for spinal and pelvic injuries, which she documented in some of her most revealing works. These paintings contrast with her gorgeous self-portraits in which she is dressed in beautiful, bright clothes, and her hair is tied up in ribbons. Frida Kahlo adored and adorned her medically fragile body, creating an honest celebration of her physical self. I think many of us can gain inspiration and insight from this.
One of the roles of the artist is to teach how to view our lives and struggles in an alternative light. Following a vehicular accident, a decade ago, I learned what it is to live with pain that cannot be permanently resolved with treatments, medications, or therapies. My injuries are not as severe as Kahlo's infirmities, and the pain I live with does not compare to what she endured. Yet I find myself thinking of her when I am dealing with setbacks. I reflect on how she managed to sit at an easel or stand at one, long enough to capture those finely-tuned works of art. I am inspired by her resilience.
When I am having a tough day with pain, I put on a pretty blouse or a favorite dress. I put up my hair, apply a flash of red lipstick to my lips, paint mascara to my eyelashes, and onto my wrists a spritz of perfume. If I am able to sit at my drafting table, I work on a piece of art, which is a fine distraction and an emotional release for that which I cannot control. I remind myself that even when it hurts, my body is a gift to be adored and adorned. I use creativity as a salve for my heart.
It seems right to me that we should all celebrate that which is imperfect, unfixable, and fragile about ourselves. We must rejoice in being finite humans. By depicting her own injured and fragile body with love, Frida Kahlo showed us how to do this.
Muchas gracias, Frida Kahlo. Te quiero.
~