Ten years ago, I received an official-looking envelope in the mail.
As I pulled out the court documents and realized what they were, the dead weight of my pain came crashing down, and I sank to the floor of my new apartment, crying.
I wondered if I would ever get over it. Although it had been a year and a half since I had moved out, everything still felt so raw. At least five of my friends, colleagues, and cousins had just announced their pregnancies, other friends around me were getting married, and I felt like a complete failure. My divorce was official.
I had been dreaming of going to the Greek islands for my honeymoon, and every year I had bought calendars as inspiration. I would cut out photos of the pristine white adobe houses capped with royal blue roofs, spectacular sunsets over the cliffs of Santorini, beaches and windmills of Mykonos, and post them around the kitchen. Just looking at the photos made me happy, but my husband hated them because they created "clutter." His idea of traveling was to sit on the beach of an all-inclusive resort, drinking, and making friends with other tourists.
And while this held a certain appeal (especially now in the dead of winter at the height of a global pandemic), I had other ideas. I wanted to leave the confines of an artificial resort compound where tourists were treated like royalty by local people who worked like dogs and lived in poverty. The contrast in lifestyles made me feel like an a*hole just by being there. So much food was wasted, so much gluttony existed, while people in nearby towns were, quite literally, starving.
I always knew that this was not my type of travel—I wanted to speak to people and learn about their life experiences, eat at authentic restaurants, try new foods, and learn about the culture of the country I had flown all the way to visit. I wanted to escape into a rainforest, hike in the mountains, and learn a new language.
Felicity was an acquaintance who I had met through a friend, and she lived fairly close to where I lived at the time with my husband. When I was jogging by the waterfront one day, I was also praying for guidance because I knew deep down that I wanted to leave my marriage.
And then there was Felicity walking toward me. The first words out of her mouth were, "I was just praying because I am having such a hard time right now, and then I ran into you." We ended up walking and talking for a long time about our shared experiences with anxiety and our relationships. I didn't know how or why at the time, but I knew that she was about to become a pivotal person in my life.
And so, a year and a half later and a few days after I received my divorce papers, when Felicity asked me if I wanted to go to Greece, I said, "Hell, yes." We still didn't know each other well, but she had become like an Earth angel to me, offering emotional support and friendship. Somehow, she was the answer to my prayer, and she had always dreamed of going to Greece.
For years, I had been looking at photos of Santorini and Mykonos and imagining myself there. I had been praying for guidance and paying attention to the signs. I had trusted my gut and, eventually, the inspirational photos posted around my kitchen had manifested into an actual trip. Not as a honeymoon in the way that I had hoped, but as an adventure with new friends.
The power of prayer and visualization is real, and I am living proof that trusting your intuition will always steer you in the right direction. I stopped doing what I thought I was supposed to do—pursuing the traditional life of marriage and kids—and I made my own path, the path that felt most authentically like mine.
In doing so, I am much happier, and it all began with that single prayer on that single day, when I ran into Felicity.
I know that a lot of people are suffering from depression right now. It is difficult to live with so much uncertainty and isolation in lockdown. There is darkness all around us, but there is also hope.
If you continue to dream and visualize the life that you want, I am certain that better days are ahead. My divorce was painful and devastating, but eventually I found myself on a beach in Santorini, and that was just the beginning of a solid 10 years of travel adventures.
When you surrender to the power of the universe, dreams really do come true.
Another photo from Greece: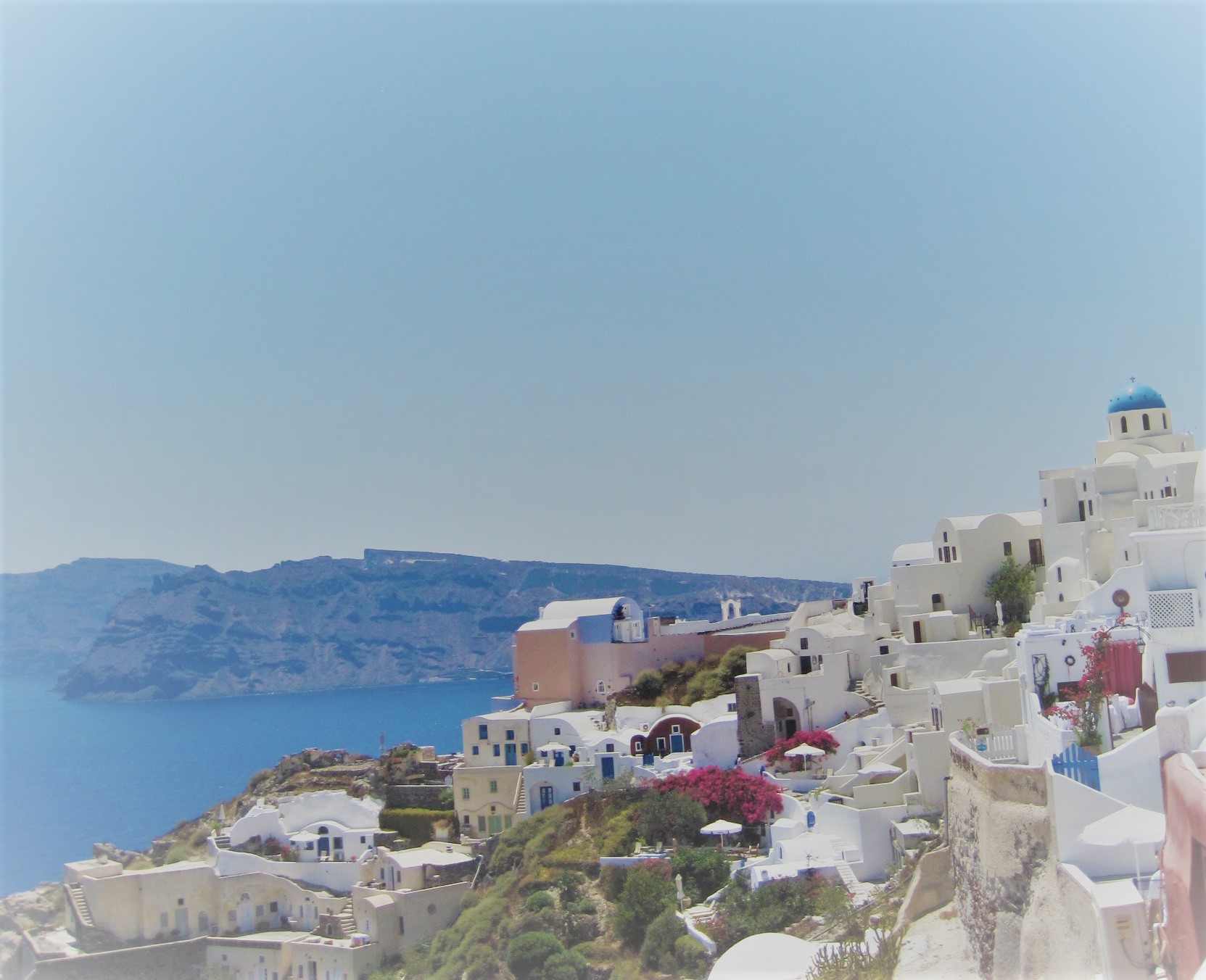 ~