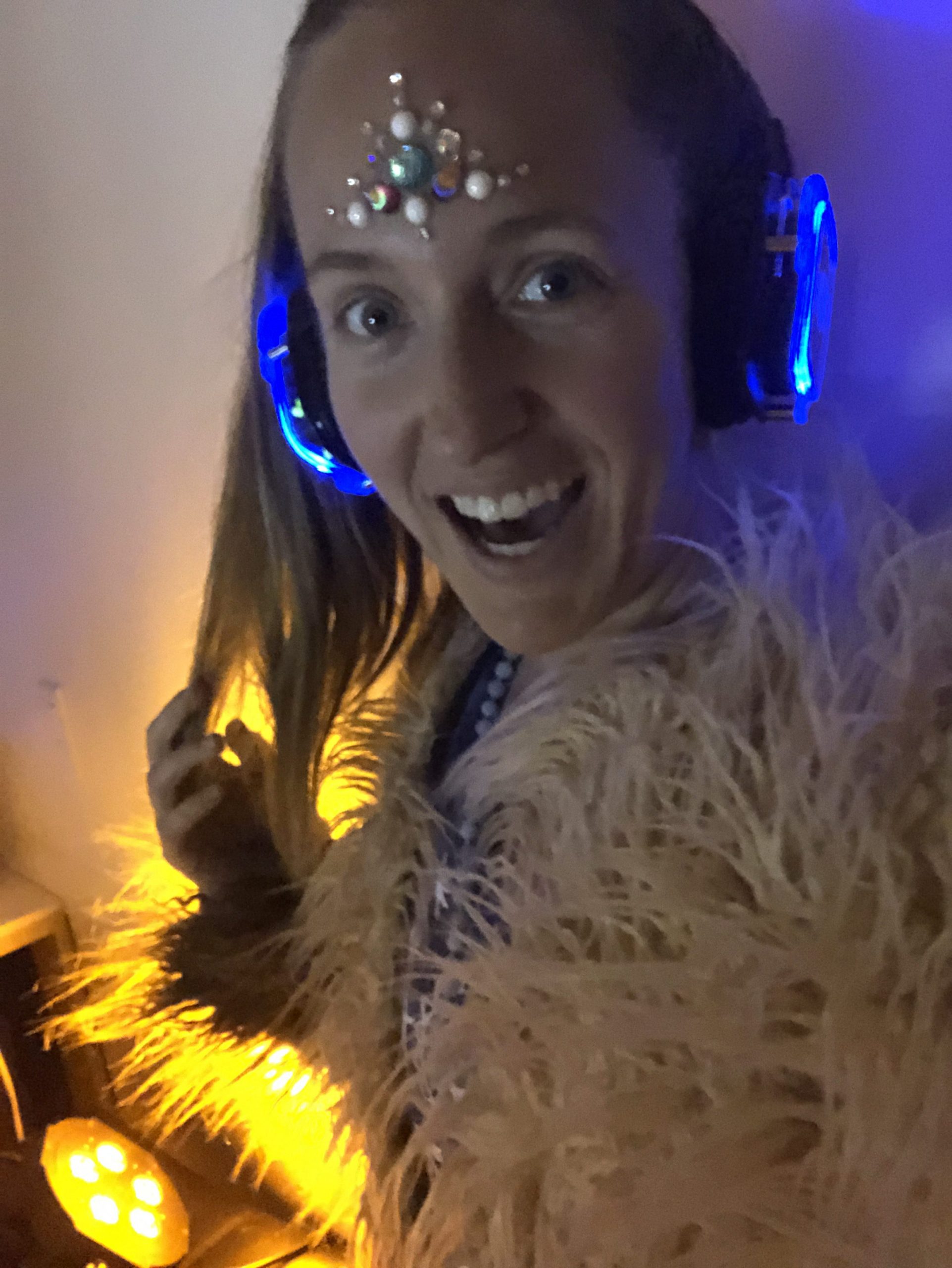 Hands down, music is the thing that gets me through every season—the lowest of the lows, and the highest of the highs.
When I left a yoga cult after seven years of being completely consumed, these are the tunes that kept my heart beating.
These are the five songs in particular that I repeated until my earpods gave out or my tears dried up. They got me through the murky waters.
My prayer is these will hit your ears and remind you of two things:
>> Healing is possible
>> You are not alone
I don't know if we'll ever fully heal our scars, but I do know one thing: music will heal us—if we let it.
Here are five songs that eased the pain just a tad bit while walking away (and healing) from my yoga cult:
"Skin In The Game, by Nahko & MFTP"
"And I know why it's taken me so long
To reclaim my power
The hurting made me strong
I've lost count how many times I have changed
There's an art to having skin in the game…
Well, you can certainly shake me
But, no can break me, na na
Yeah, you can certainly shake me
But, no can break me, na an…"
Sometimes hitting repeat and singing the words as loud as I possibly can help chip away pieces, one breath at a time.
"Move on, and up
Now that, I've found
My way back from you
I keep parts belonging to me
And I steal the better ones I need
Oh oh, standing on this wire
Makes me realize I am alive
And I won't settle"
Sometimes realizing you won't settle anymore is enough to dust your shoulders off and move on and up.
"We're a part of something special
It's a crack in time, a wrinkle
Fallen from the nest, young eagle
I will pull my feathers out
Stay humble…
Teach me to let go of all of my pain
I do forgive, I don't forget these things"
We leave the sh*tty situations for a reason. We leave the sh*tty places for a reason. Pause and look around you and see the amazing humans on your side. Better to be where you are now than where you once were.
"Well I don't mind sleeping alone
If it means I don't have to play your crazy games no more
You're the most precious thing I've ever seen
But I ain't gonna let it slide when you're mean to me
I know the love that I deserve…
And I hope you find yourself
Before I find somebody else to be my lover
I said I hope you find yourself
Before I find somebody else to be my lover
I know the love that I deserve"
Sometimes it takes hearing the words from a song to finally click that yes, you deserve better love.
"Look inside, look inside your tiny mind
Then look a bit harder
'Cause we're so uninspired, so sick and tired
Of all the hatred you harbour…
Fuck you (Fuck you), fuck you very, very much"
To the person who has the same five songs on repeat during the hard season of healing, moving on, pushing forward, this is for you!
Music will heal us.
It'll give us the dose of medicine we need to move forward.
Hit these on repeat when you feel lost.
Much love,
The yoga teacher who left a yoga cult
~