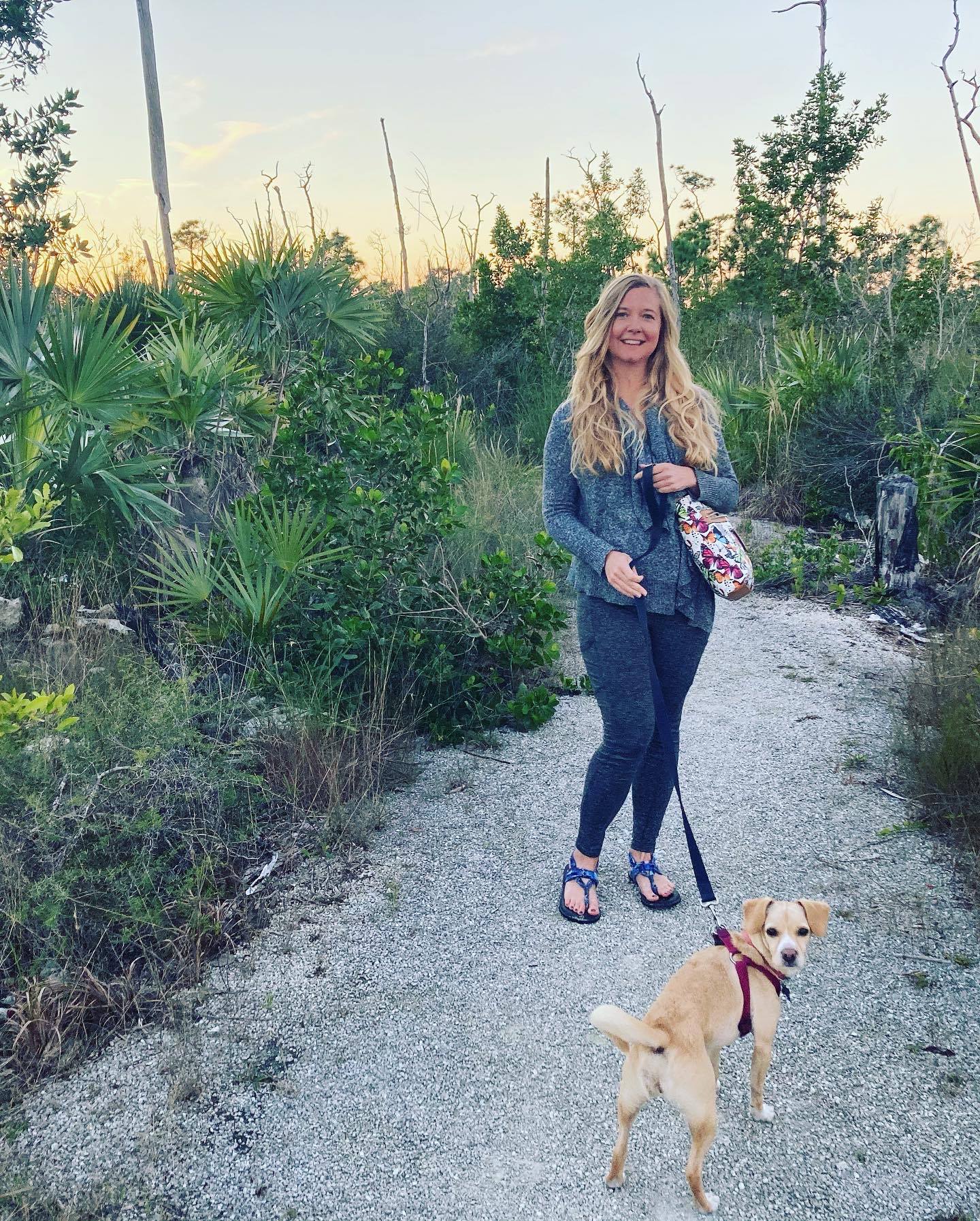 I'm doing an elimination/"detoxification" eating plan right now, and it's been interesting. 
Here are the highlights so far—me, irritable as f*ck upon learning I'd have to give up caffeine, alcohol, sugar, potatoes, eggs, grains, and more. Me, even more irritable after giving up said items. Me, intermittently feeling bursts of energy and incredible relief from digestive stuff that has been an annoying issue for most of life. Sweet freedom—and pure misery both.
It's been messy as hell.
I hesitate to even call this a detox process, because I hate how that word is thrown around so causally in the New Age community. It's pretty much lost all meaning.
Detoxification can be totally unnecessary, unsafe, and sold in sneaky snake-oil ways in the New Age community that make me roll my eyes.
I don't always think we need to detox.
Now that my opinions are out in the open, I realize that, yes, I might sound like a complete hypocrite. But after three grueling years of grad school, learning to be a therapist (and doing my internship in the midst of a pandemic), I felt a sense of utter exhaustion I had never known before.
So this was my attempt to reset, rebalance, renew. All those nice words that start with an "r."
Each week, under the guidance of a lovely (and patient) naturopathic doctor and dietitian, I am giving up several food and drink items. No, this isn't an act of pure torture—it's with the purpose of making me feel better from the inside out, identifying food triggers, and just generally cleaning up my eating to support wellness on all levels.
I'll be real. I went into all of this with the arrogance of a teenager who thinks they know everything about life. I am humbled.
I had no idea it would be so difficult.
Upon looking at the new items I'm not "allowed" to eat each week, I usually have a reaction of rebellious anger followed by disbelief.
Eggs. Bread. Rice. Beans, really? Why, why, why?
After a good and thorough pout, the heat of anger turns to something shakier, more vulnerable—a question: how the hell am I going to do this?
Self-doubt comes rushing toward me, and I am saturated with waves of worry and a visceral feeling of impossibility. It feels bone-deep.
Right now, I just started week four and I'm noticing a pattern. Each week, a few days after my usual intense anger/fear response, I settle into a sense of self-discipline and remember why I am doing this in the first place: because I want to feel better. Because feeling tired all the time stinks and I'm more than done with thinking that's what I am destined for.
But I'll be honest, getting rid of things sucks. It's kinda painful.
I didn't really want to know that I use popcorn and bread as a crutch when I'm sad or lonely. Or, that my sugar intake was wayyy higher than I thought. I didn't realize that I was leaning on caffeine, hardcore, for a boost each morning. I didn't know I had these interesting attachments to foods. I mean, it's just food, right?
But it's also fuel and energy and life. It determines, to a large extent, how our bodies feel. How our minds feel. How we show up in the world with others.
So despite the difficulty, I like it, too.
As I commit to the transitions each week, I reframe the swirling self-pitying thoughts of, "I can't eat anything, poor me" into finding intriguing options within the new limitations. It's amazing how we can transform lack into abundance. And yeah, sometimes that takes hard work, a slight temper tantrum, and some creative thinking.
But maybe change doesn't have to be so scary.
Hello, cashew cheese. I never knew you existed—and actually, you are damn good.
There are other cool surprises along the way, like the true and deep satisfaction greens, broccoli, and salmon with a side of sweet potato can bring.
I am learning what it means to nourish myself.
And this isn't just about food, is it? It's also about my life. My heart. My thoughts. What I allow from others. What I allow from myself. What I need—and why my voice matters.
As I find the strength to say no to substances like caffeine and alcohol, it shines a spotlight on less-than-healthy relationships, thoughts, and behaviors.
It's given me more awareness that the foods we purchase make an impact on the environment and we need to choose wisely where to put our money.
It's also given me courage to take on fresh challenges, even career-wise, that seem overwhelming at first. In a weird way, this process has given me reassurance that once the initial overwhelm-deer-in-the-headlights-phase passes, I can find motivation and strength.
I can do hard things.
I can trust my body to heal.
I can give up things that aren't good for me.
I can have a say in my life. I'm not a victim. I can nurture relationships that feed me and take a step back from ones that don't feel as uplifting. I can turn the volume down on thoughts that are self-sabotaging and just a complete waste of time.
Nourishment. That's really what it comes down to—and that word feels so good. Honestly, it feels so much better than "detox."
But perhaps they are interrelated.
Perhaps through the fiery detoxification process—through having the courage to let go of things—we learn more about what is truly nourishing.
We learn more about what we need—and what we don't need.
We learn more about who we are and ask ourselves hard and important questions:
What feeds me? What drains me? How am I standing in my own way?
As we become more nourished, we are in a better place to love.
To be a force of good in this weird, beautiful world.
To be badass, imperfect, amazing humans with full hearts, ready to give—and receive.
~