This article is written in partnership with Mindfulness.com—their Sleep Week is dedicated to helping us show ourselves loving-kindness, and to allow ourselves to sleep peacefully with the help of guided meditation. We're deeply honored to work with them. ~ ed.
Life has been happening at warp speed—all in one location.
When we were waking up, getting our coffee, and commuting to work—the hours at home were reserved for family time and catching up on life. Lately, it's been impossible to compartmentalize when our boundaries have been blurrier than our eyesight after a late-night Netflix binge.
Our poor sleep cycles have been getting the short end of the stick as a result. When every day is Groundhog Day and packed with cramped work-from-home desks, hyperactive distant learning students, overflowing dishwashers, and looming virtual workouts—it's only natural that we'd want to claim the wee hours before bed and not sacrifice them to shut-eye.
We do this all while knowing that sleep can pretty much be the elixir we need to deal with all that stress during the day…so uh, what do we do? Is there a Bat Symbol we can send up to summon some Sleep Hero to rescue us?
Unfortunately there isn't, but there is an app for it. Mindfulness.com is offering a free, intuitive, sleep meditation guided by former monk, Instructor of Positive Psychology at the University of Pennsylvania, Meditation Maven, and International Speaker, Cory Muscara.
Picture Cory as a personal Sleep Coach there to encourage you through a free, 7-Day Sleep Challenge—dedicated to helping you build a more loving, kinder relationship with your brain, which will make sleep feel less like a foe and more like a friend.
Once the great minds behind it understand your habits, preferences, and general routine through a quick survey, you'll be met daily with personalized, thought-provoking emails that will directly impact the effectiveness of the guided sleep meditation to come.
It's perfect if you've been finding sleep to be a whole challenge in and of itself, and the grounding rituals I've taken from it have changed my perspective on this mental block between my bed and I.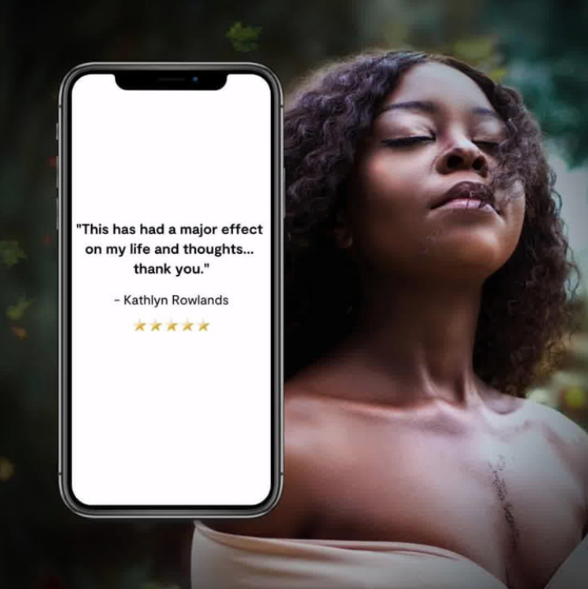 Each day, I developed a better sense of what's really been keeping me up at night, aside from getting lost in my estranged high school alumni's Instagram account. Without really trying, Cory instilled in me the mindfulness of a monk with these bedtime practices for when I'm feeling restless…and not so young.
Stop trying…to sleep, that is. What? Isn't that the whole point? Yes, those were my thoughts, exactly. But it turns out the more we emphasize our eye masks, black-out curtains, silk pajamas, and "Okay, brain, time to sleep, chop chop!" mindsets, the harder it is for us to shut our brains off. We're stressed about sleeping because of what will happen if we don't get to sleep, and the cycle continues. Cory taught me how to let rest come to me, instead of hunting it down.
Breathe…"Is she serious?" I can hear you asking. I know, another seemingly obvious one, but something we don't always consciously do nonetheless. Take it from Cory, who will be the first to tell you that mediation was not his jam. "I got into meditating to impress a girl in college," Cory said. "I didn't expect that through practicing it every day along with breath-work that I would find a way to stop waking up 30 times per night like I used to." The trick? Well, it is breathing, but he'll tell you exactly how when you enter the challenge.
Get out of your head…and into your body. When we focus on being present before bed, we have an easier time with this—especially after digesting mindful bites from Mindfulness.com's emails before we even get there. They're science-backed methods to help set conscious habits into motion, long before going through the actual motions of getting yourself to bed. Don't worry, you don't have to flip the light switch from racing thoughts to a grounded mind alone from there, Cory's got your back.
Check your form…our bodies do come into play, just not how I've been positioning mine before hearing Cory's methods. Do you ever feel like you're pulling out Cirque du Soleil style moves before you actually hit the spot? Just me? Either way…there's a trick to getting comfy that Cory has mastered.
Words have power…and how we speak to ourselves has a major impact on how we move through our lives while we're awake, and especially within the beat right before bed. Compassion and loving-kindness are not just keys for maintaining our mental health, they can also help us sheath our sleep swords and get restorative rest. Cory's affirmations and advice are reflections of his own self-love that he's able to share with us through the Sleep Challenge.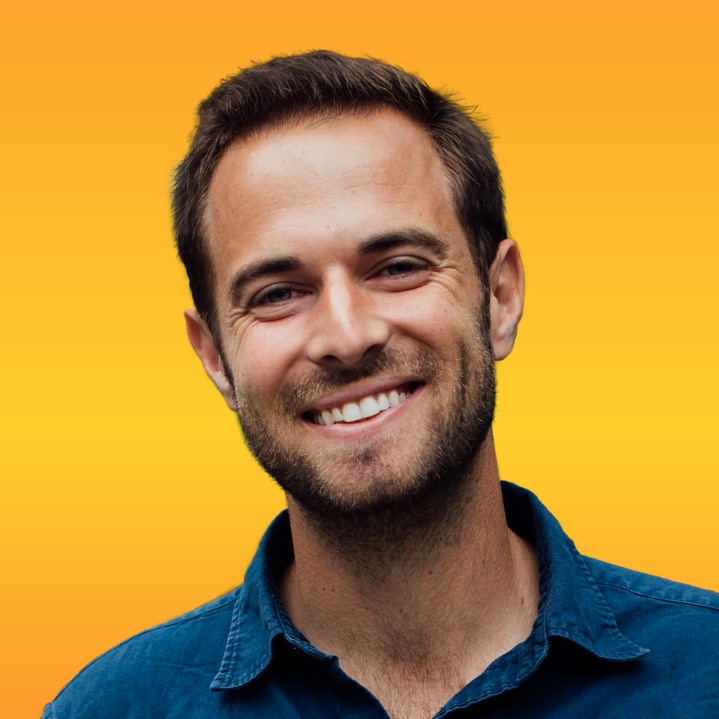 With these simple, evidence-based techniques that Cory has implemented over the years, it's possible for us to take these rituals and weave them into our very own sleep-routine tapestries. He also doesn't show up in the app as a distant, omniscient voice over, he shows up, literally.
After watching each video and adding his guided sleep meditation into the waking moments before bed, his voice consistently quieted my buzzing brain and lead me to a sound sleep mode, where I stayed. My husband, well, he just got right to snoring—but meditation mission accomplished, regardless.
Speaking from experience, sleep coaching from Cory feels approachable, accessible, simple, and it works. It's like having a friend talk you through the seemingly impossible task of leaving all that swirls around in our little worlds throughout the day behind—a friend who's been through it, and has gotten to the other side. 
We're a year into this seismic shift in our lifestyles, and we need all the support we can get while we get back in touch with healthier habits. In the meantime, sleep doesn't need to be a tug of war with our precious time.
With a little help from Cory and Mindfulness.com, we can take our sleep routines back, mindfully.