It's been a while, Ele-universe, and I can say with sincerity that I have missed the words.
I took a much-needed break from writing (my own articles), from the world, and its relentless expectations as well as the ridiculous ones I had set for myself. As well as from the social algorithm game of likes and followers, which can give as much as it can take.
A fellow Elephant Journal writer messaged me during my sabbatical and said, "I miss reading your words, I miss reading you say f*ck all the time."
Well, f*ck.
It feels good to type it again.
It feels good to still have a resounding love for the word, and it's f*cking heartwarming when you connect like that with another person who values writing the same way you do.
I had to pause because I reached a point where my ego had officially taken over. My ego—with its ever-present need to be validated—was growing larger in its pursuit of attention.
That's the beast of ego—we stop paying attention to what really matters.
I found myself in a weird space of limbo where I didn't want to be seen as openly, as loudly, as I have promoted myself the last few years. Instead, I wanted to hide, curled up with shame on the couch, thinking about how I had lost touch with humility, how I had lost touch with why I wrote.
It became about the numbers; it became about competition; it became a hollow pursuit of winning. I was no longer sharing words as my own form of healing and to be of benefit to whomever had the chance to read them.
I used to consider one touched soul a win for me. If my words reached one person who didn't have to feel alone in their struggle—that mirrored mine—I would consider it a resounding success.
I used to write my best work when it came straight from my heart and through my fingertips. But my constant feeding of my ego was how I severed connection to my heart and what it yearned to express in authentic vulnerability and caring.
I had to get back to self.
I've titled this article "Quieting our Ego" specifically because ego is necessary and a part of who we are—something I have recently come to embrace. A small amount of it is healthy because it can often give us the dose of courage we need to be able to put ourselves out there, to be seen, and to be heard.
But I needed to bring my ego's roar back down to a small whisper.
I've spent a great deal of time running on one of the most beautiful mountain passes I have the good fortune of living near: Chapman's Peak. (You can see it below.)
Sometimes, I stand and watch as the sky turns a light shade of orange and pink at sunset—almost as if the colours are dancing with each other—the sun says goodbye for the day, disappearing behind an azure ocean and all I can feel is that connection.
My ego is at its quietest then, and my soul has a chance to embrace the only thing it knows: love.
There is no sense of winning, competition, numbers, attention on that mountain pass because I have already won, and each day, I now focus with more attention to which part of myself I am nurturing and if it's too much of the ego, this one's for you, friend: it can get f*cked.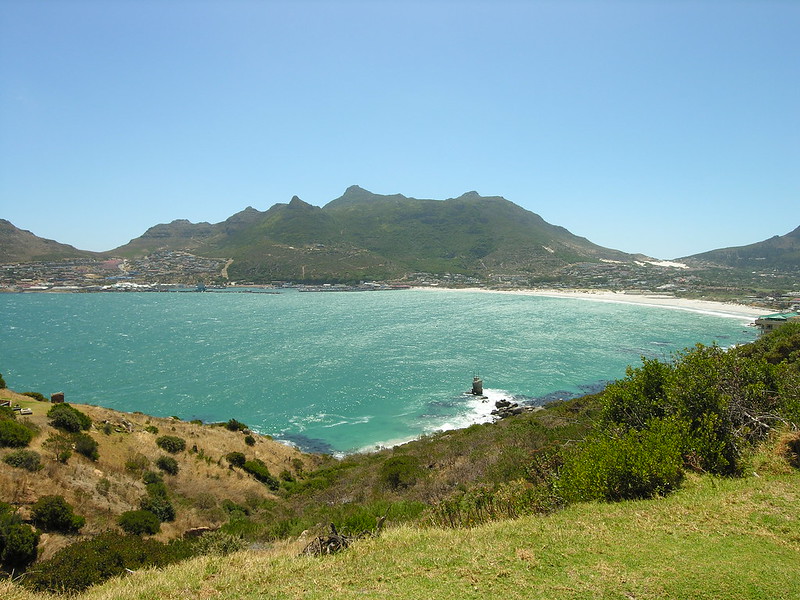 ~