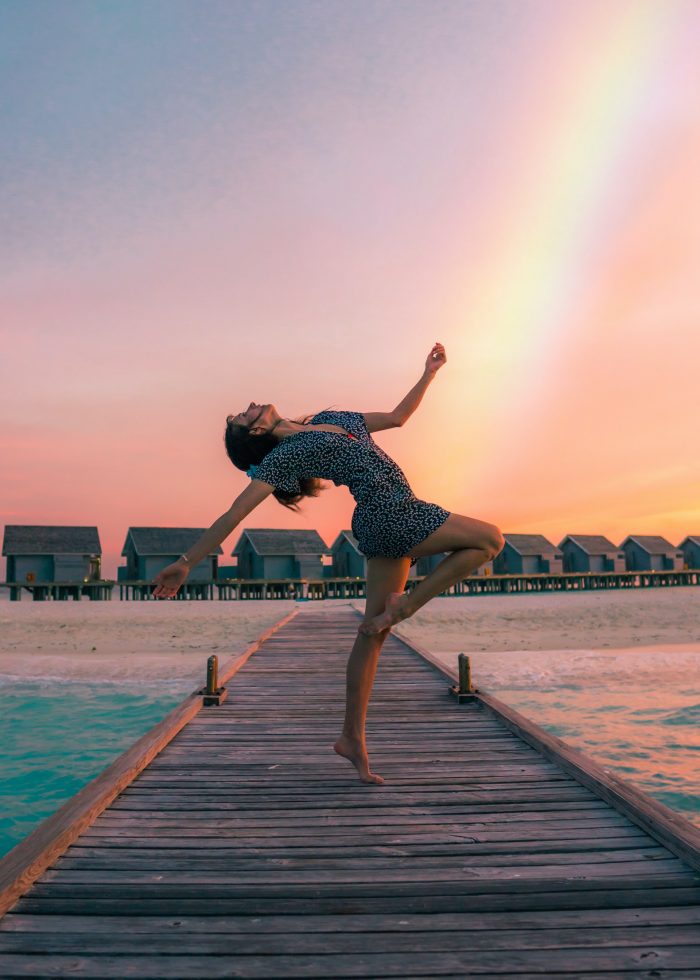 So many questions.
So much insecurity.
So much pressure.
Society pressures us to be labeled into one group so that we can understand each other better.
I have tried for years to fit in a group, just so I can understand what or how I feel. It has been hard to deal with the fact that sometimes I can identify with people from one group, in what they are feeling, but other times I feel I can't connect.
I have carefully analyzed my feelings and I know that I like people for who they are.
I like people for how they treat me and how they treat others. It has never been exclusively about gender.
I have more sexual attraction to who you are, versus how you look. Of course, there is a physical aspect that I find attractive in men and women, but I can't say that one is more powerful than the other.
I have had to work hard on myself, and my mental health, and I've made choices.
I made a choice to be grateful for having my mental sanity. Only when you've been at the bottom of your life, do you truly learn to value everything you have and say and do. Because for so long I felt as though I was just floating through my life without realizing my potential and my self-respect. When I started trying to work on this, I understood that whoever comes into my life is based on my choice.
And it's based on their choice, too.
I've faced rejection and that sh*t hurts. It sucks because it weakens your optimism for future relationships. You may feel as though something good is coming, but you can't act on it because of this fear of rejection. It hits you right in the core of who you are, and how you want to be for you future partner.
So many doubts, so many questions, so much insecurity toward your feelings.
You even question if that possible rejection will be because society may not accept your relationship. You question whether this person fears society's standards regarding dating, or even who you should spend the rest of your life with.
You also question future plans. May we be able to have our own children? May we be able to be happily married? Will we lose people in our lives because of our "society-forbidden love?" Does this person actually have an attraction to the same gender? So many questions. So much insecurity. So much pressure.
I have come to realize that it is mostly in our heads. Because if society doesn't want us to be together, then f*ck them. If we lose people in our lives because we love each other, then f*ck them. If we aren't happy in our marriage because of what others think, then f*ck them. If we can't have children the hetero-normative way, then f*ck it. There are a lot of different ways to have a family and no one should judge anyone who creates a family their own way.
I have also been pressured from the same community that was created to make our lives easier. Because it should not be about being labeled or thrown into a group. It is about the person we are inside. Our values, how we treat others, and how we are able to love intensely whoever chooses to be our partner in life.
It is so important to love yourself first, so that whoever decides to be part of your life will complement it—but not fully control it or be dependent on you.
I choose to love freely and I hope one day I may be able to that with whoever the universe puts in my path.
I want to communicate freely how I feel so others may identify and share their stories as well.
I love me and will love you with every ounce of my soul, if you also decide to choose me some day.
~