This article is written in partnership with Je Joue—they're dedicated to sexual pleasure and empowerment. We're honored to work with them. ~ ed.
~
If I hear one more blog suggesting I draw a bath and light a candle to set the masturbation stage, I'm going to lose it.
Sure, love a good bath. Right, can't have sexy time without candles. But, I'm sorry, what exactly am I actually supposed to do when I, you know, do it?
Not a single soul has ever talked me through the A's and B's of achieving a solo "O" (or any kind for that matter). My friends gladly offer up sexcapade soiree stories over goblets of wine, but solo play has never been a topic of discussion—and excuse me if I don't want the Google bots knowing all my sexy-time search inquiries.
And, guess what? It's not my fault, or yours. And it's the reason about 60% of women are faking their orgasms according to a study conducted by the NIH. (1) Why are we all putting on a show, exactly? Well, I'm sure you can imagine, but women reported: not wanting to hurt their partner's feelings (ugh, screw that), not feeling comfortable going into detail about what turns them on, and a generalized feeling of embarrassment.
We're out here sacrificing our sacred orgasms for the sake of our partner's ego, and even when we think we've come a long way in sex positivity, far too many of us aren't coming at all.
The secrecy and the lack of empowerment preventing us from euphoria all trace back to one thing: how we masturbate. If we can toss shame out of our bedroom windows when we're alone, we'll feel a whole lot less shy about speaking up during sex. It's not just the mental gymnastics we wouldn't be doing anymore either, we can almost guarantee an orgasm if we flex our masturbation muscles consistently.
Masturbating—like yoga, meditation, and working out—is a practice. We're not breaking out the Grasshopper Pose, or becoming a monk, or getting ripped abs after just one session of each (unfortunately). And we're not going to achieve the big "O" with a partner when we don't even know exactly how everything operates "down there."
It's not our bodies that are lacking, it's our masturbation game. We're unintentionally conditioning our bodies to limit their orgasm potential, and we're going to start training them properly, like, right now.
With the help of our friends, sex-perts, and empowerers of self-pleasure, Je Joue, we've got some homework assignments for ya to put your orgasm muscles to the test when you get back in the sack with your partner. And trust me, you'll want homework this time.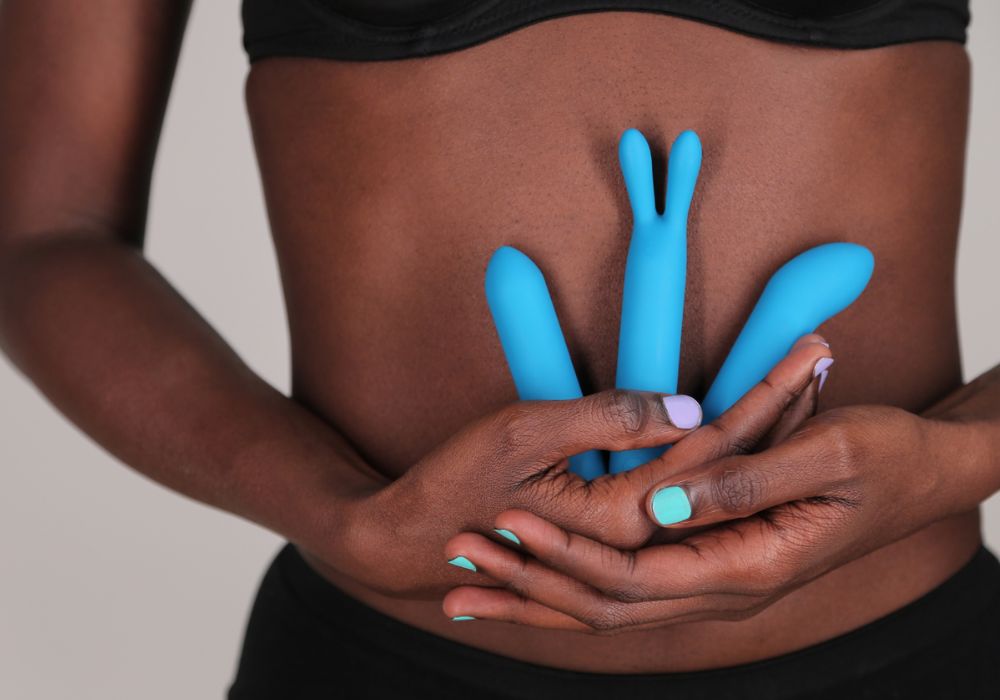 First thing's first: we've got to get movin'.
If your orgasm muscle memory begins and ends with lying horizontally on your bed, then we're in trouble. But don't worry, we've all done it—the flat-back, frog-legged stationary pose on our duvet covers.
Sure, we might orgasm, but, uh, when are we just stoic statues when we're in the midst of partnered sex? If we stick to just one masturbation position, it's nearly impossible to orgasm any other way, and we're setting ourselves and our partners up for failure. So we need to switch it up, and simulate the positions we're actually in when we're having sex, so that our bodies can relax and savor all the pleasure.
Want to give it a go? Then here's your To-Do List:
1. Dare to Doggy alone. Doggy style with a partner can be ideal for hitting the G-Spot, and we rarely hop on all fours when we're hanging out alone in our bedrooms—but it's time to start. Getting comfortable with this position allows for you to explore with your hands, and it's perfect for experimenting with some butt play, which is best done alone—at first. You've got to learn what even feels good for you, and going from zero to anal isn't recommended by our sex-perts.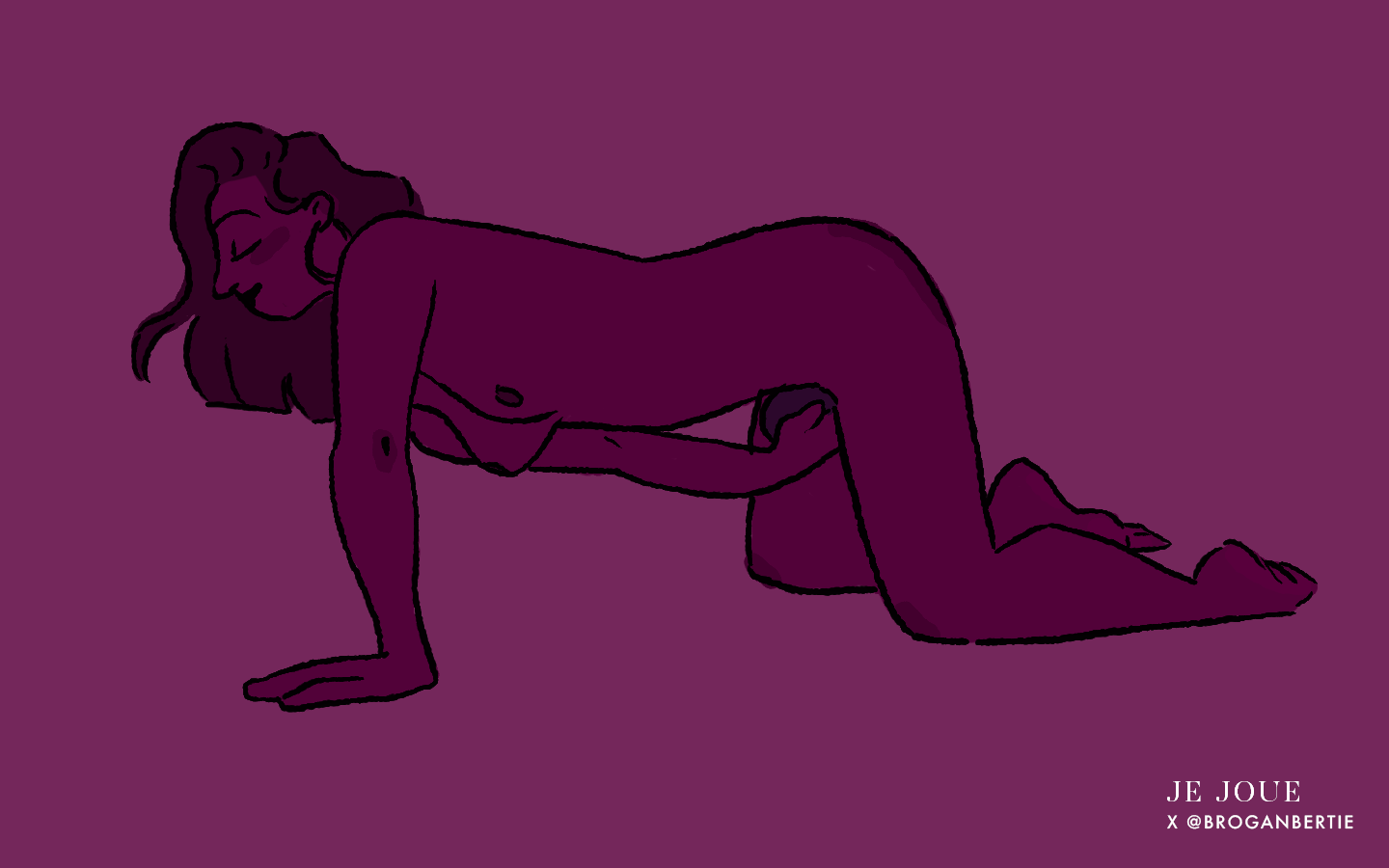 Pro Tip: Try a few Cat Cows, (see, I told you this is like yoga) arching your back up like a cat and then bending your back the opposite way to look up at the sky. Mix in some Kegel exercises to strengthen your pelvic floor and get blood flowing to your genitals—both of which are the pathway to an Olympic-grade orgasm.
Toy Choice: Versatility is the vibe here (literally). The coveted clit is easily accessible, so use either the Bullet or Mimi toys alone, or with your partner. Je Joue's ultra-low-frequency vibes travel more deeply through the body, accessing more internal nerve endings, (especially for the Queen Clit) so you can enjoy an all-access orgasm that you never knew you needed.
For a blended orgasm (yes, we're listening) a clit toy plus an Uma G-Spot vibe is the way to go. If you want to venture into butt-play-land, try using the app-controlled Nuo butt plug—your phone will be behind the controls for a hands-free "O."
2. Be your own Porn Star. Yes, you beautiful vulva owner, you. Many of us are shy, ashamed, or insecure about what we look like down below, and it can really hinder our pleasure potential with a partner. There have been countless times, even with my own husband, when I've found myself wondering if I look okay from certain angles.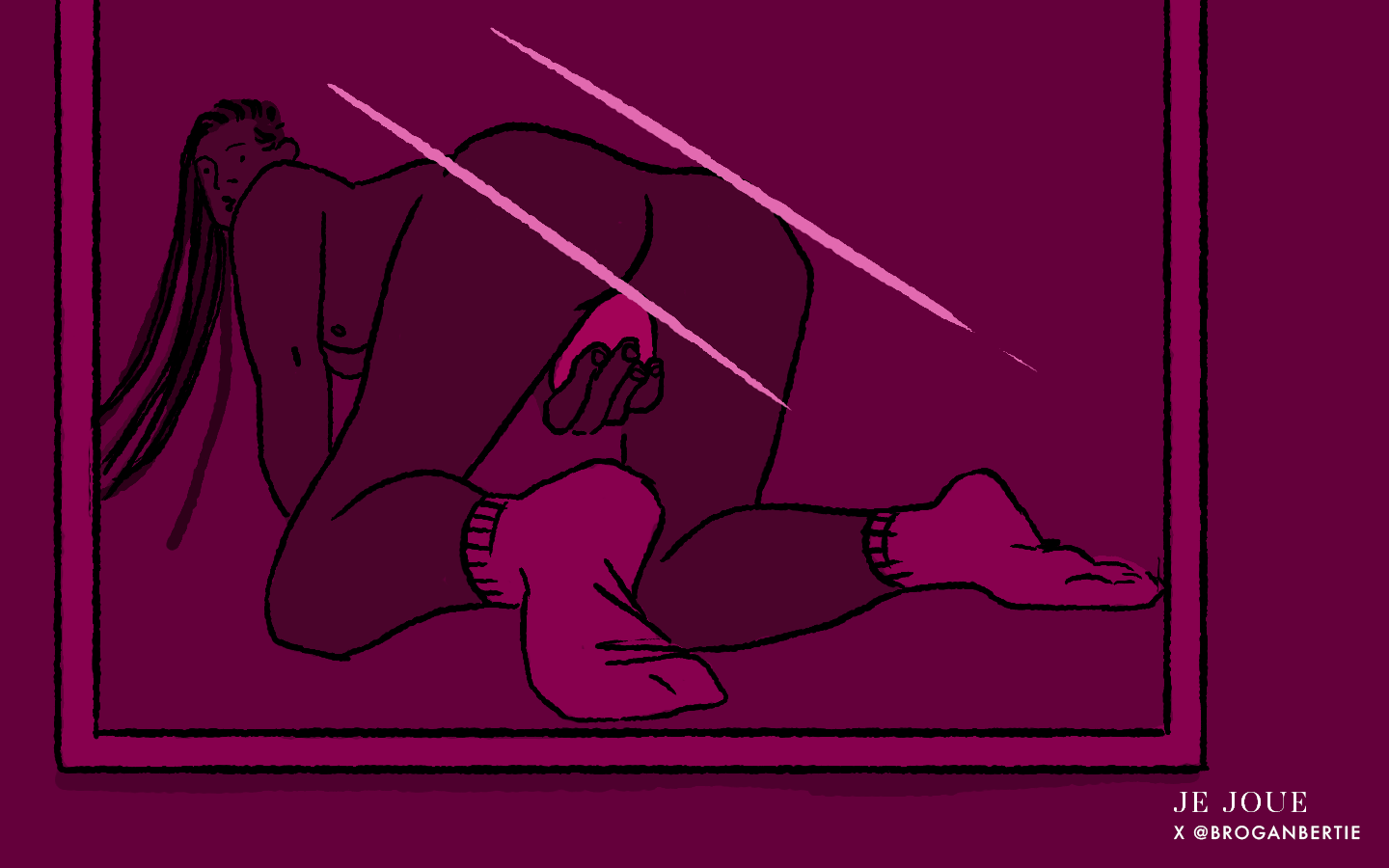 Let's get one thing straight—your vulva is beautiful, and looking at its reflection could (and should) turn you on! Don't just save the lacy lingerie for your partner. Put it on for yourself, and admire how sexy you look. This isn't just a confidence booster, either—it's also a positive, proactive routine to have health-wise so you can monitor any unusual activity down there on a regular basis.
Pro Tip: Get a mirror, get yourself all dolled up, and check out your gorgeous reflection while you masturbate so you can become an expert in your own anatomy.
Toy Choice: Hold onto your Mimi, and focus on massaging your nipples first—working your hands down the rest of your torso. Turn your own damn self on while looking in the mirror, before moving the Mimi all the way down south for some clitoral fun. For blended orgasm glory, work in an Uma G-Spot vibrator to give your G-Spot some attention.
3. Save a horse, ride yourself. Forget the cowboy—lasso your own orgasm in a cowgirl position. As the effervescent Shakira said, your hips don't lie, and moving them engages the blood flow to all your pleasure parts, enhancing your ability to orgasm.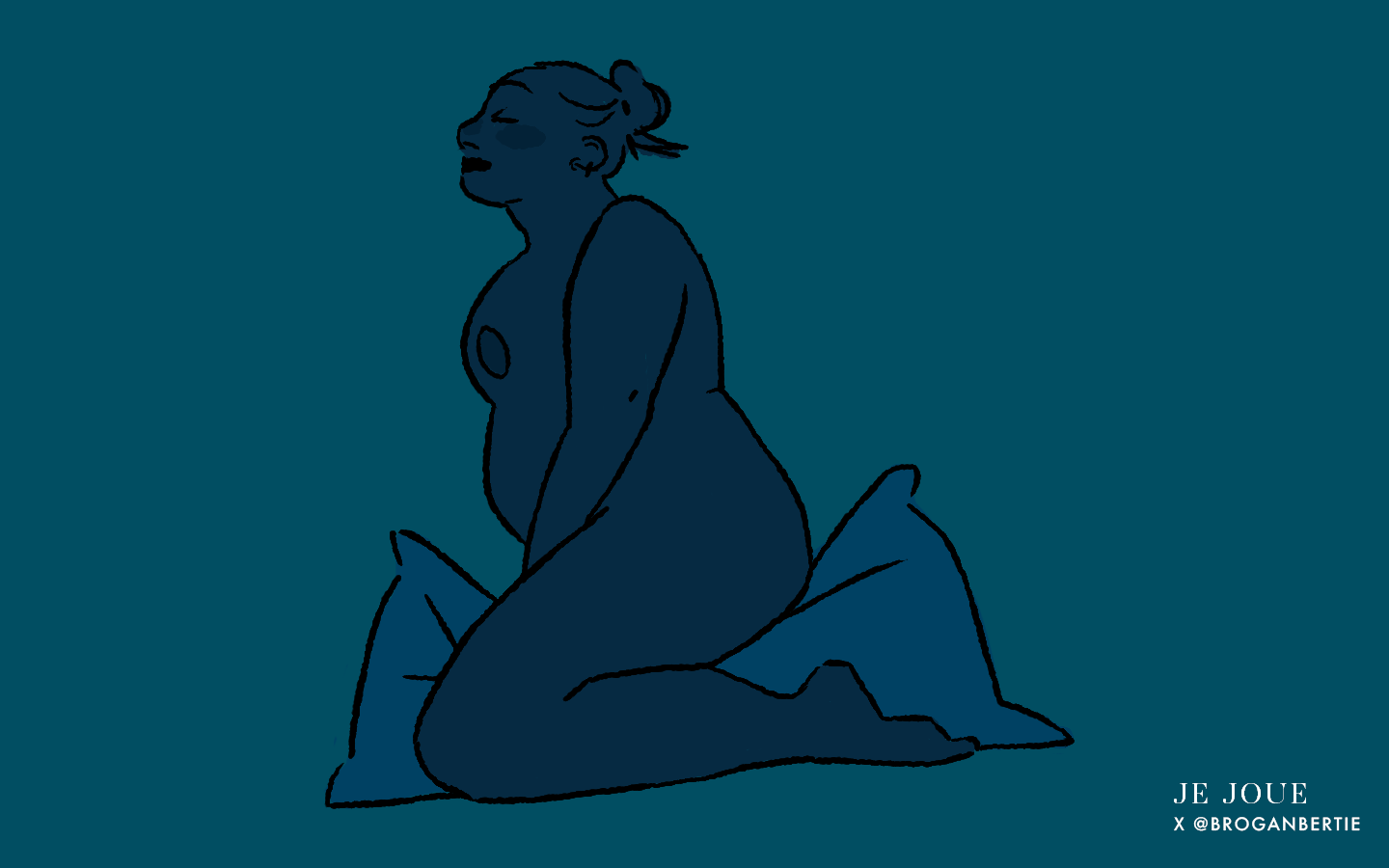 Pro Tip: Prop yourself up with some pillows and get grinding, girl.
Toy Choice: Customize your ride with the Dual-Stim G-Kii—it can be bent into various shapes, including the full C position, and can be worn hands-free while you get your pillow grinding on—giving both your G-Spot and clitoris the love they deserve while you explore your erogenous zones, like your nipples.
4. Belly Flop…minus the water, plus the pleasure. I'm a die hard backlier when I masturbate, but we're here to teach our bodies new tricks, so let's flip that on its head—err, belly.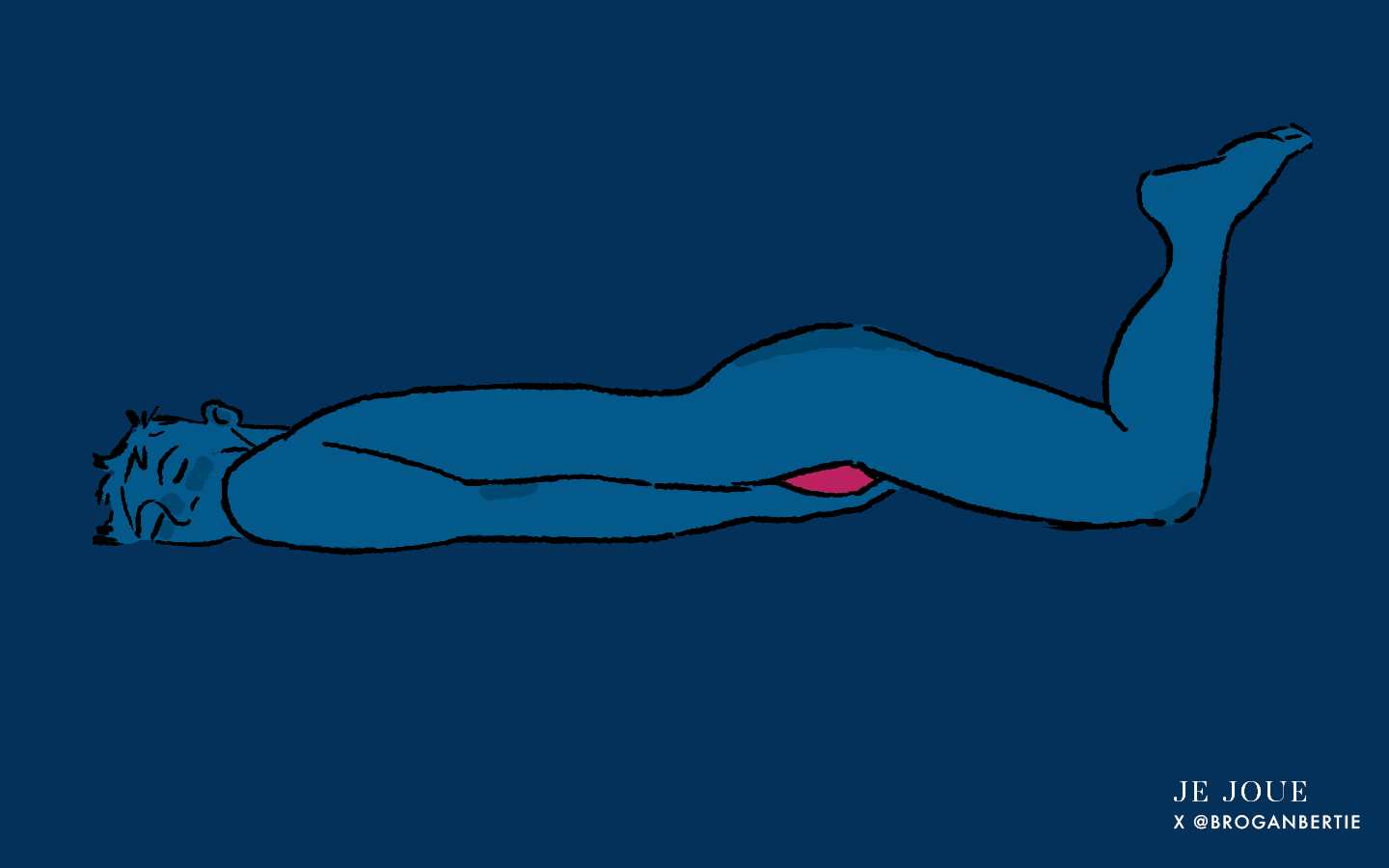 Pro Tip: Lie on your stomach and push your pelvis backward (butt's up, ladies) and explore with your fingers, and maybe some toys, from a completely new angle.
Toy Choice: Grab your Mimi, and some lube, and grind your hips up and down, brushing your vulva on top of the toy, while holding it in place with your hand. This will cause your pelvic floor to tense and release—mimicking the contraction actions of an orgasm. To elevate your experience even further, incorporate an Ami Kegel Ball, find your rhythm, and combine deep breathing with the clench-and-release vibrations.
5. Yoga-to try the Lotus…the Sexy Lotus, that is. Yogis—I'm looking at you. Seat yourself in a cross-legged position with the soles of your feet pressed together, and put your clitoris on the pedestal it deserves. Your pelvic floor muscles (a.k.a. orgasm muscles) tense up here, escalating the intensity of the orgasm.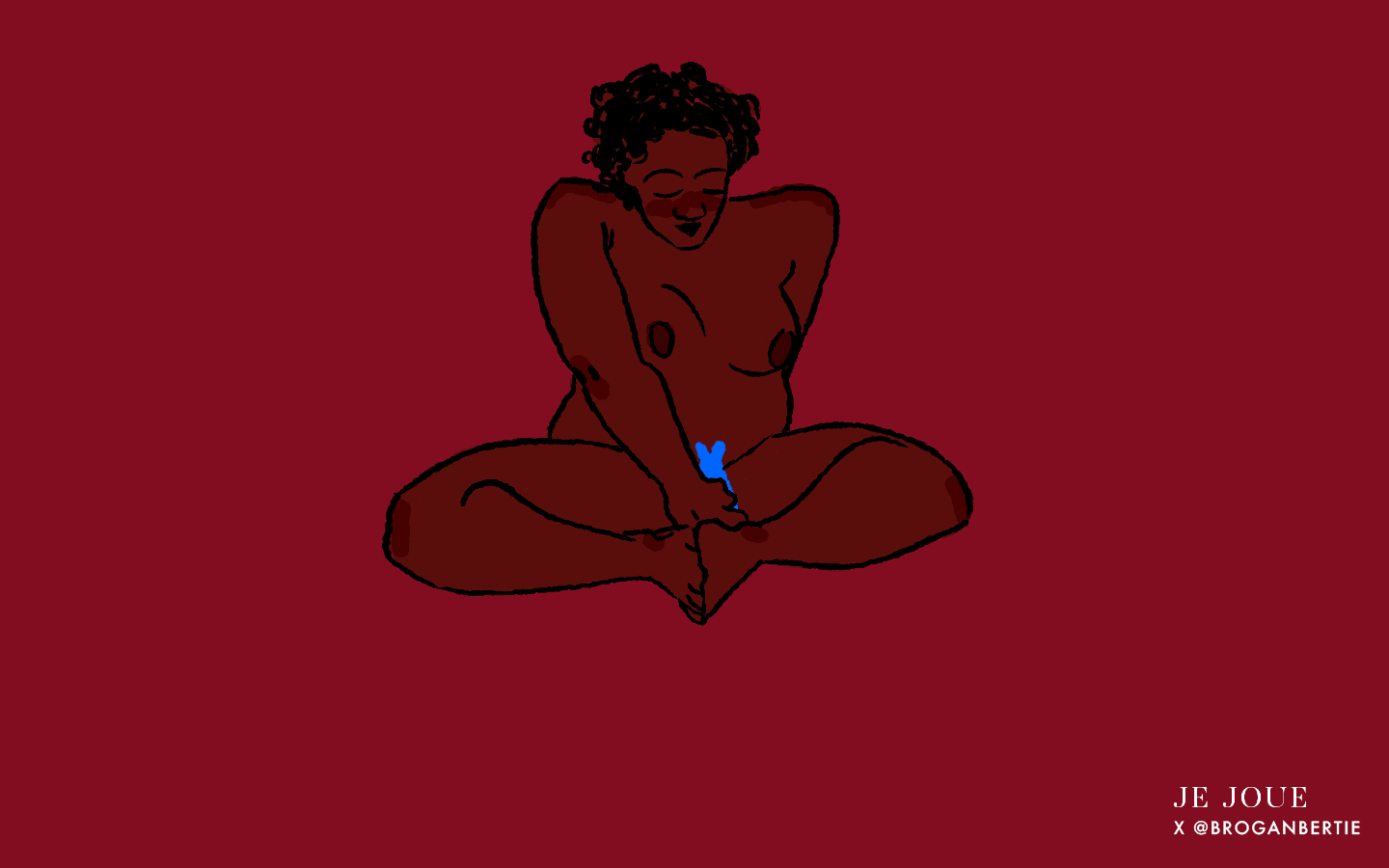 Pro Tip: Engage in deep, bellowed breathing instead of the shallow breaths that typically lead up to your orgasm. The depth of your breath will elongate your climax.
Toy Choice: The Rabbit Bullet is ideal for some indirect clitoral stimulation that'll take you from "zer" to "O" in no time. This is also an opportunity to get your Ami Kegel Ball and breathe in and out through your exercises.
6. Shower your vulva with love. Ah, shower sex—the most hyped up, yet disappointing, sexual act in the game. I blame TV and movies for making it more than what it's steamed up to be. Unlike men, we rarely masturbate standing up in the shower, which is why our bodies drop the soap when it comes to coming during shower sex. Not to mention, water is not lube, and it actually dehydrates the vagina, causing more friction between you, toys, and your orgasms.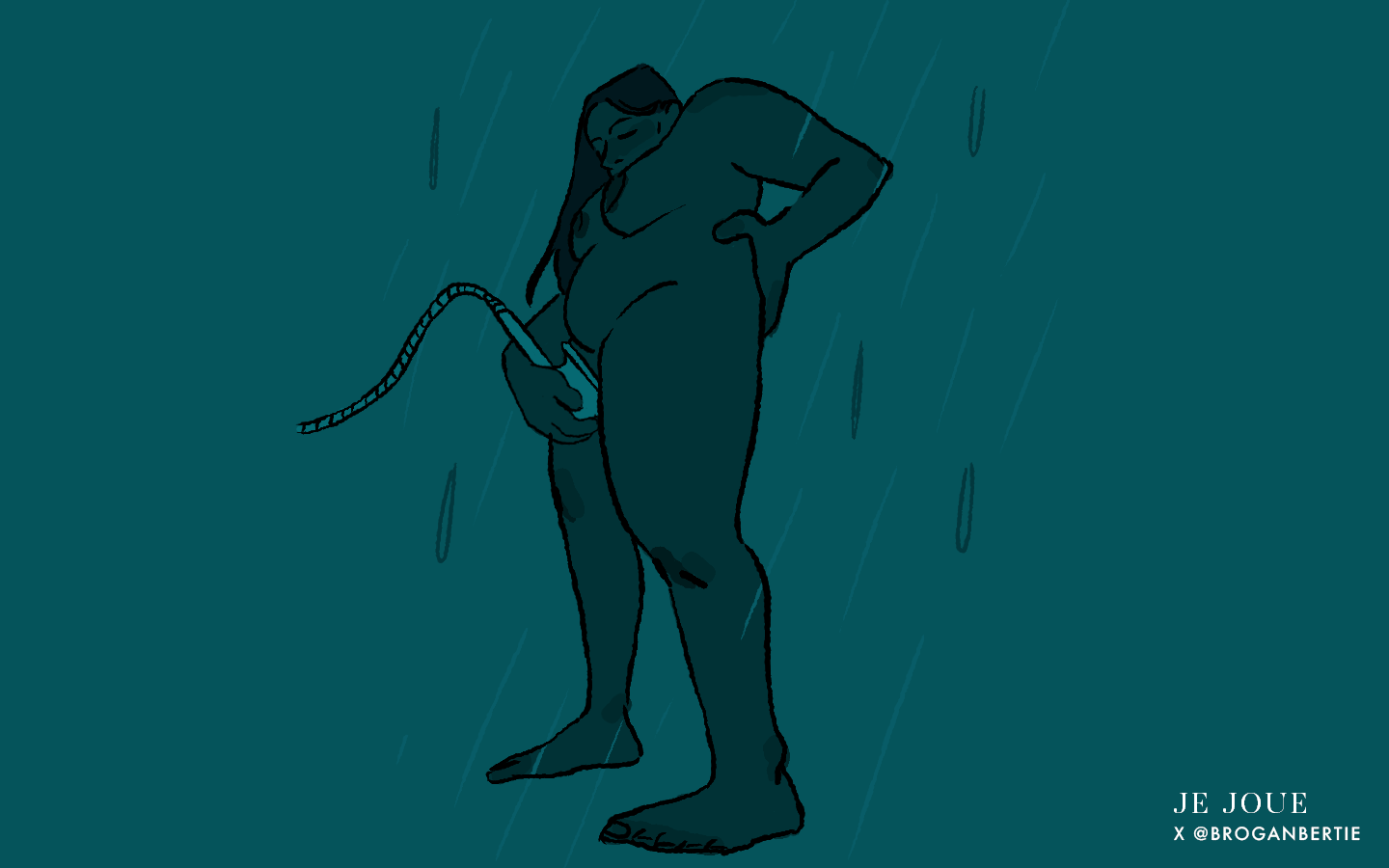 Pro Tip: Find the right lube for your shower sessions to get things swimming in the right direction, and incorporate your shower head to stimulate your clitoris. The key is getting your body accustomed to playing standing up, in showering position, so you can finally have something to write home about when it comes to shower sex.
Toy Choice: Something compact like the Rabbit Bullet or the Classic Bullet is easy to hang onto despite all the wetness—and I'm not just talking about the water.
The most important tip to try? Once you've completed this list, tell your partner what you learned. Let them in on your pleasure, and be proud to share it. And remember—not every position will feel right for you, or work immediately (this is a marathon, not a sprint), so be patient with your body—you're learning, after all.
You'll find that some of these techniques will become second nature to you with repetition, so not only will you find yourself getting into all the right positions without thinking twice, you'll be able to focus on some sexy communication to get your partner in on the action, without any of the acting.
You deserve all the pleasure, and none of the embarrassment that goes along with discussing how to maximize it—so hone in on your solo sex practice, and when you're ready, shout about it from the rooftops! I mean, err—talk about it with whomever you're comfortable with. (On that note, one more pro tip: it helps to make some noise when you're practicing. Let it out, girl).
And trust me—when all is said and done, you'll never have to fake it again.
4 More Creative Tips for Toe-Curling Pleasure.
Spoil your Special Someone (or Yourself) 1. A Box for the Naughty...and Nice.
1/5
Beautifully packaged in Je Joue's rose gold feather design, this box is more than just a gift, it's a gesture of love, and a promise to spend more quality time with the person you love. Spoil that special someone in your life with this limited-edition sexual wellness gift box.
Shop with code BLACKELEPHANT
References: 
(1) https://pubmed.ncbi.nlm.nih.gov/31502071/