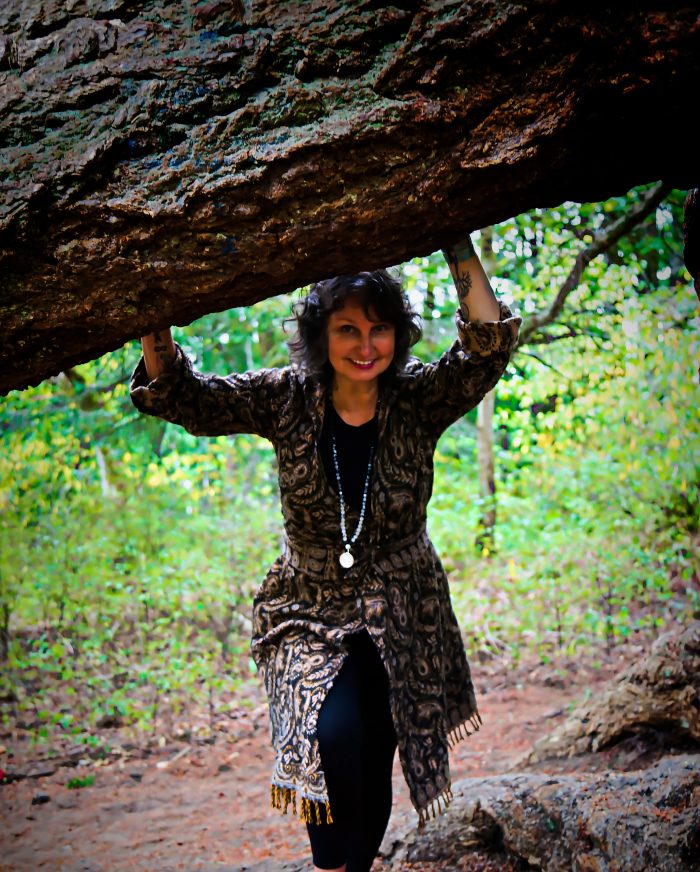 "I'm not much for labels," I replied when, at age 19, someone asked who exactly I was attracted to.
To be honest, I was only just figuring out that I identified as bisexual—attracted to my own gender as well as another, but not all genders
I'm a cisgender woman who prefers the pronouns she/her. I have known since I was young that I was not hetero, though of course I didn't have the words for describing what that meant. A confusing array of crushes on both boys and girls left me wondering where these strange feelings would lead me. Raised Catholic, there was no room for discussing anything with anyone in the know about such things.
Obviously I would date boys, and obviously, mooning over a girl was something even my journal was not privy to.
I believed that my feelings for the gorgeous woman in my college class, and her teasing kisses when her boyfriend wasn't in town, was something every girl went though as some kind of rite of passage before they settled down to have a family. As far as I could determine, people did all their experimenting before they met their serious love, and then all these other desires would be tucked safely away in one's memories.
I expected myself to do just that, and to simply have this delicious little secret that maybe I would unearth when I was older and didn't give a damn.
Nobody talked about options. As in…I could love a woman and have a family? But this was 1979, and I was the most sheltered person on the planet. Even those things I read at the library that dared to explore beyond heterosexuality were probably the rantings of a mad writer. Artists seemed to get away with a lot more than the average person, yes?
One was hetero, or they were gay. Gay was wrong. Hetero was right. Anything in between was just plain f*cking weird. I had one gay friend who was the most charming, loving human I had met until then. He introduced me to a gay woman, and neither of us mentioned that young man I had recently been on a date with. She, in turn, took me to a gay bar, where my little heart exploded on the dance floor. This was as close to heaven as I could have managed. Finally, I felt understood.
Everything was fine until I decided honesty was best. Amidst the blaring music, the shots of (not sure what it was), the joints and pheromones, I mentioned that I liked men too. I was terribly naïve and young for my age, but I valued authenticity. Here were these women, being authentic, declaring themselves gay; well, I would declare my bisexuality!
I wasn't shunned immediately, but I underwent an angry interrogation. "You're either gay or hetero, in between means you don't know who you are." Why had I lied to them? What was I doing in their space? Why couldn't I choose? Why was I greedy?
I had no idea why I couldn't choose—I just wasn't made that way. I also had the most curious habit of being in love with more than one person at once. My fluidity was a threat, and I was no longer welcome.
I got married, had children, crushed on more women, and wondered when or how I could be myself without having to fit perfectly into any one group. Where was my group anyway? The lesbian community represented something painful to me for years, and I think I was even a little bit afraid of it. My current lesbian friends tease me about it.
Fast forward a few centuries, some lovers, loves and an incredibly open-hearted man who has been my partner for many years, I've understood that my generation had been in a struggle to free itself of old paradigms. Both the hetero and gay community were redefining themselves, looking for freedom and acceptance, but a lot of it was still in a box.
It took many years for me to understand the fluidity of sexual orientation, and many people who stood bravely for what they believed in, to arrive at today's openness. I have a lot of compassion for the women who found me a threat in my nonconformity, and compassion for the situation we collectively found ourselves in. We just wanted safe community, because it wasn't safe to be anything other than heteronormative.
I'm still not so much into labels but know that for all those who have not had the privilege of understanding themselves, their sexuality, or been accepted without question, to put a name to their identity is to find home.
I've met women who explored their sexuality only when they had drunk enough to do so, women identifying as gay because to admit they were bi would mean opening yet another layer of nonacceptance, and women who will go to their grave never having the support to live as they desire. I still believe in authenticity as a true compass in life, and stand in support of anyone who is struggling to live their true colors.
As far as we've come, we have more to unfold into. I'm privileged to live as a white woman in a country that makes it relatively easy to pursue honest identity. When I think to myself how easy it is now, I have to remember that it is still not easy for everyone, and in many cases, very dangerous. There are things I have no power to change, but one thing I can do is stand in my integrity for those who yet cannot. I can speak to my experience and ask others about theirs. I can use my vote to elect those who will protect human rights.
Admitting a poly heart and an attraction to more than one gender brings out all of one's courage at times, and also, it reveals a beautiful way to be, if we can find our way.
Imagine telling your hetero partner that you're bi. Several fears may immediately come up:
>> Will we not be monogamous?
>> You may leave me altogether for another.
>> I'll always be in competition with this other side of you.
And then there is…
>> Can you promise me you'll not do anything about this?
>> Do you think you'll get over it? (Like chicken pox?)
>> You should have told me earlier. (It's always too soon or too late for this conversation.)
>> Did something happen to you in your childhood to make you this way? (Seriously!)
>> If I let you, I should be able to watch or participate. (Not sure which emoji or expletive would be best here.)
At best, sharing the essence of who we are can be, as I've experienced with my partner: complete trust and freedom, honoring my beingness, with well-discussed boundaries that serve us both.
When I began coming out to my greater community around age 45, I was long past caring who said what, or who would remain in my circle. I had grown to value my sexuality and the blueprint of my soul more than feeling accepted. It's been one of the best decisions I've ever made.
My mother never knew.
My mother-in-law did and kept asking my partner why he married a lesbian. We've had many good laughs about this.
My daughters are the most supportive humans ever and care for my happiness above all.
One friend actually yelled "no!" when I told her and wondered if I would come on to her. I had to explain to her that queer people were no more attracted to everyone on Earth than hetero people were.
For the most part, it's been a pretty amazing journey into self-discovery and self-love.
Do you identify as bi or queer? What is your story? I would love to witness you.
~