This article is written in partnership with LightEn—a philanthropic, educational organization uplifting humanity, and they're the folks supporting Zulma Reyo's gift to the world—her book, Inner Alchemy. LightEn is also behind the Zulma Reyo School of Consciousness in Mallorca, Spain—a prestigious program based on the principles outlined in Inner Alchemy. It offers inspired people who are pillars of consciousness an opportunity to put their passion into practice—we're honored to work with them.
~
"It often seems to me as if I am constantly dying and being reborn. Sometimes I cannot relate to the person I was last year, or even last month – and yet something of whom I was then, as if it were fifty years ago, filters through and connects all the people I have been. " ~ Zulma Reyo
Who were you before the world told you who you should be?
What you should be doing—what your path should look like?
Did you paint? Sing? Draw? Build? Were you a social butterfly? A shy kid on the playground?
Does that version of you feel distant, now? How far away are you from where you think you should be?
If these questions are stirring up some discomfort—it's completely normal. If you feel like you don't have a blueprint of the mark you'll leave on the world, you're in the same boat as just about all of us. It's not our fault. We're not missing out on our core purpose in life—consciously.
We're wrapped up in a "doing" society. We exist in a culture that communicates about "what's happening to us." We're left feeling like we just have to get through this thing called life. A lot of us came to grips with this in a new way when the world went quiet during quarantine and the answers still didn't reveal themselves. It's because most of us don't have access, or the tools, to go deeper—to connect to our most inner core.
What if we stopped worrying about what we do on a daily basis, and started wondering who we are? Who we could be? What if we just stopped doing and started being?
It turns out the answer to that lies in a complex, yet entirely simple solution that is completely within our control—and it's called inner alchemy. Spiritual educator Zulma Reyo is a writer and speaker who has developed and taught her life's work globally, explored various psychotherapies, world religions, mystical traditions, and energetic practices—culminating in what has become her gift to humanity: Inner Alchemy: The Path of Mastery.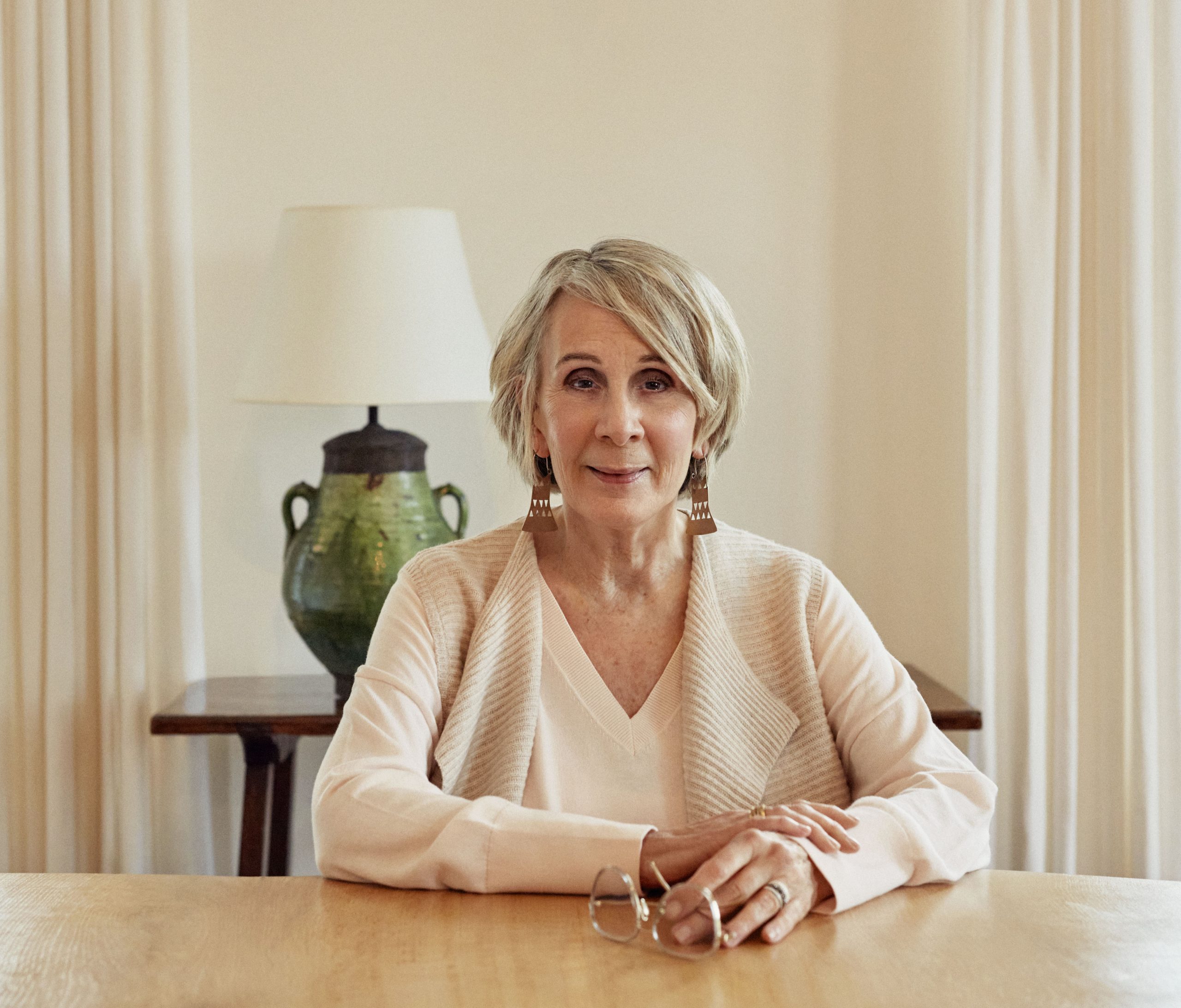 In her prolific book, she outlines six actionable teachings about discovering the power within us and transmuting it into energy that can be of benefit to others. I have to admit, I was intimidated when I picked it up.
Me? Who am I to say that I can become enlightened? Can I actually step out of the cement mental blocks that have stopped me from being my best self? I think she's in there…but the reason it felt so out of reach to me is because, as Zulma says: "understanding ourselves, one another, and what is happening in the world is difficult, as too many elements influence and greatly distort our perception."
So how do we un-distort it? How do we tap into the force that integrates all power sources within us all, our "Light," that Zulma knows can transform ourselves, and the world? It seems big—but it starts with simply being.
Pause. Breathe, sit, and ask yourself these questions:
>> Who am I? How do I feel and function physically, emotionally and mentally? What is my relationship to my body (awareness, weight management); to my mind (my ability to concentrate, focus, direct or empty the mind); and to my emotions (my identifications, attachments, loss of power)?
>> How do others see me? Look at yourself through the eyes of others.
>> What are my habits? Become aware of patterns and changes of habit. How does such awareness of habitual action increase my capacity for spontaneity? Note obsessive behaviour in areas like sex, food, thoughts, etc.
>> What do I dislike in others? Notice three characteristics you dislike in at least three people. See if these also appear in you or in someone close to you.
>> How may I improve myself? Be specific. Find an activity or action to generate that improvement.
Radical honesty in these answers is key to identifying the areas where we feel the most stuck. It can be scary, but it's worth it, and it'll tell you exactly where you need to start:
"Your world is a reflection of your mastery or lack thereof. If you have problems and believe they are someone else's fault, clearly something about you is attracting this experience."
Inner Alchemy teaches that the energy we hold, and carry, is the most powerful force that exists. It's not just the type of energy, but where it's placed within our energetic anatomy. Okay, slow down—our what? That's right, in the book, you'll find a detailed map of your personal energetic anatomy:
>> Power Points of "Light" within your body
>> Bodies of Energy present within each person
>> Essential Components of Human Energy
>> The Chakras
These constitute our inner technology, and it's the vehicle we can use to alchemize our being. In other words, you have a well-oiled energetic machine within you, and awareness of that inner technology and the mechanics behind our energetic projections into the world allows us to access our highest intuition, "which is used almost synonymously with the terms 'insight' and 'premonition'."
Our greatest superpower is the same "knowing" that our egos constantly shut down, which holds us back from reaching our highest potential. Think about it—you have a job offer, or a new relationship, and before you say "yes" or "no" you call someone. You ask for feedback. You ask for directions, sometimes from people who have never gone down that path. This affects the course of your decisions, and your life in general. It's because on the deepest level, you're unaware of your energy, your power—and how could you trust something you don't even know?
"Usually, this power is given away to parents, partners, bosses and things. You empower others and conditions you think possess an ability you believe you lack."
Inner Alchemy teaches us that not a single one of us lacks power—quite the contrary. It helps us explore how to break down the barriers interfering with our inner power, one energetic field by one, and how to become extraordinarily ordinary in the process—the emotions we misinterpret as feelings, the personalities that we've chosen (yup, you read that right), and the limiting beliefs that hand our self-trust over to other people who are most likely struggling through all of this just as much as we are.
When we focus on just being instead of doing, we offer ourselves the gift of discovering that we are "Light"—that we have a force within us composed of it. And as Zulma writes: "the journey begins when we develop our own receptivity and sensitivity to the Light."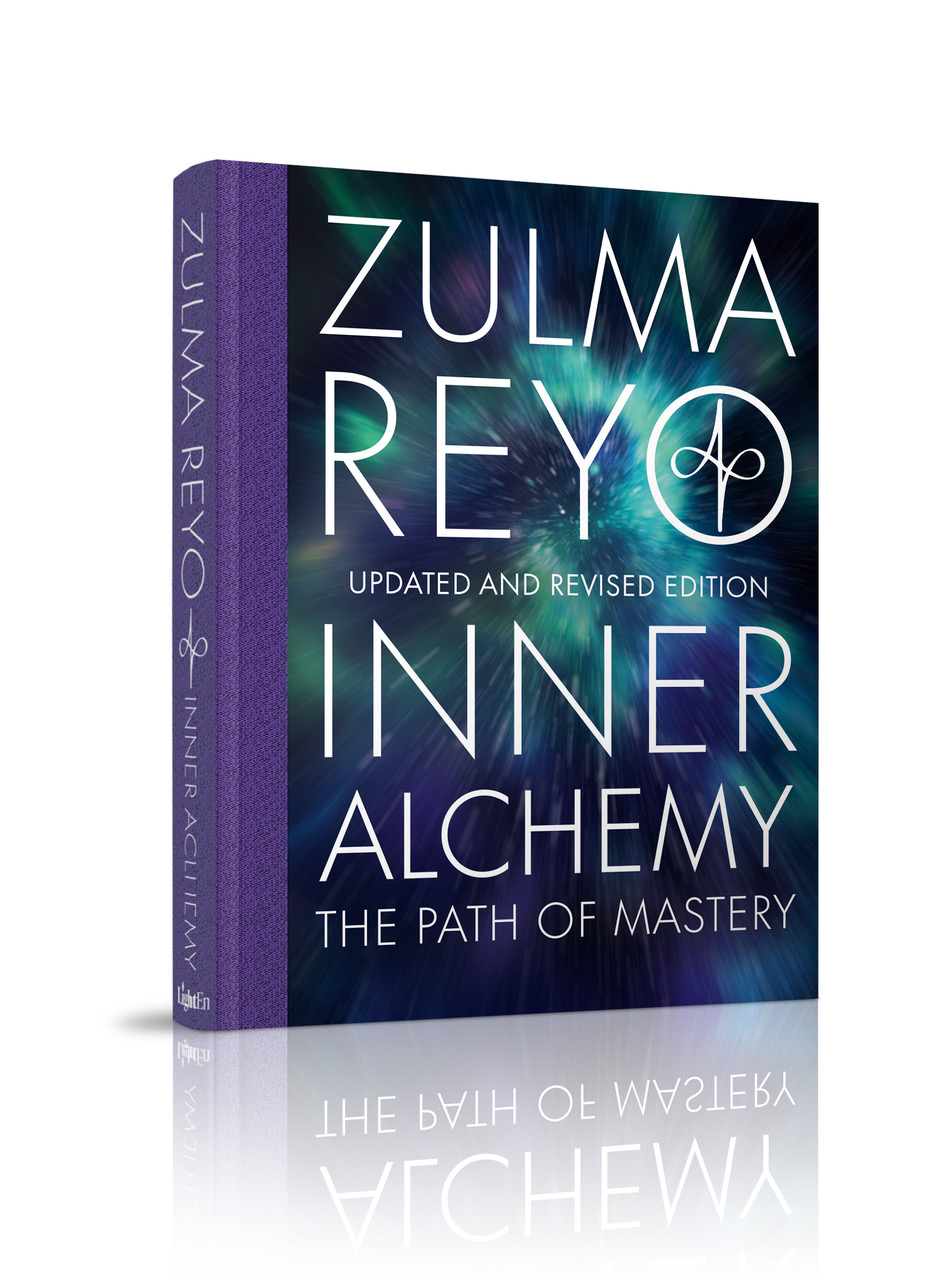 To become an alchemist, you just need to be yourself—perhaps for the first time, ever. Everyone can do it. Everyone is capable of tapping into their energetic faculties and becoming whole. It takes turning off the noise—the 'should's' and the 'could's'—and just focusing on the now.
"The only thing you need to do is to be present within yourself and within your faculties as they evolve and expand."
As you evolve and expand, you'll invite others to do the same. By being aware, by being present, and by being, you can transform into an energetic agent—one that's capable of transforming not just yourself, but the world around you.
As Zulma describes it: "Simply being allows the natural forces that compose your body and faculties to tune into, and work with, Universal Law. These energies tap into higher forces that can, and will, transform—simply by the higher frequency they exert upon phenomena."
This is especially imperative for current and future leaders, influencers, and those who manage money. The stakes are higher when more of this delicate, yet powerful energy is present and managed, and those who haven't gone down an alchemical path shouldn't be trusted with it.
"The alchemist uses all the aspects of themselves (their entire 'family of Self', so to speak) to help them co-create, transmute, heal and bless their immediate world, their environment and their planet."
With the support of LightEn, and the guidance of Zulma, the journey can continue beyond the book's last chapter. The Zulma Reyo School of Consciousness provides a backdrop for like-minded individuals to congregate in Mallorca, Spain, and put your power into practice throughout a transformative, three-year program.
For the first time, scholarships are being offered for those who meet the criteria to enroll in the school, and become true alchemists—people who are ready to mobilize their mission to make the world a better place.
So, go ahead. Pick up this hand-held roadmap for transformation. Transcend what you thought was possible, and ascend to heights that have always been available to you—you just weren't aware of them, yet.
The best part of the journey? You'll lift others along the way, and you might just change the whole damn world in the process.