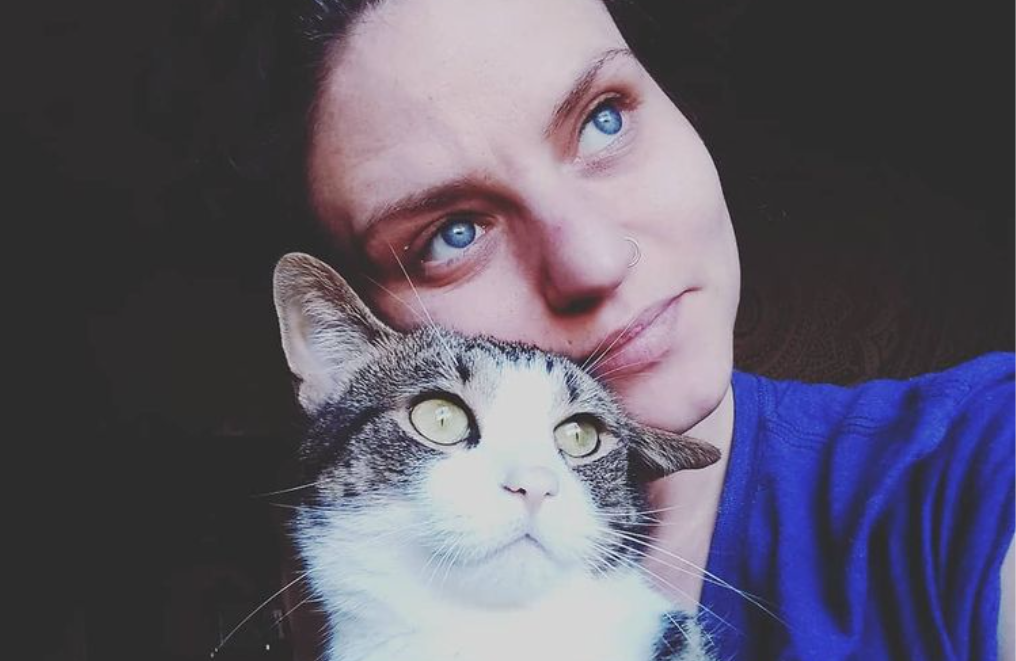 50-something lessons are a lot to list.
So I'll skip how I got to learning these lessons and just jump right into the wisdom. May it be of benefit to yourself or another!
1. We accept the love we think we deserve.
2. The time you enjoy wasting is not wasted time.
3. What you see in others is a reflection of something inside of you, whether it be light or shadow.
4. Don't seek love or value in sex.
5. Find beauty in yourself during all of your phases. One day, you'll look back and wish you had when you had the chance—if you don't.
6. EMDR therapy is a great way to process trauma. But, it is intense.
7. Everyone sees the world, life, and others based on their own personal experiences.
8. Everyone is on their own journeys through life, walking their own paths. Understand and respect this.
9. Don't ignore red flags.
10. Abuse comes in many forms. Be mindful of this when you're in a relationship.
11. Hurt people hurt people.
12. Sometimes, your friends and lovers won't always be your friends and lovers, no matter how long you've known them or how close you've been.
13. Experiences change people, for both good and bad.
14. If the bad outweighs or outnumbers the good, walk away.
15. Find a new job before leaving one.
16. Your home should be your safe space.
17. Love doesn't hurt. The lack of love does.
18. Don't make a permanent decision based on a temporary emotion.
19. A mistake will be repeated until you learn the lesson—and you will be tested.
20. Forgive yourself for what you didn't know when you wish you had.
21. Those who are most unlovable have needed love the most.
22. Don't raise children or have unprotected sex with someone you wouldn't want your children to grow into.
23. Learn how to forgive.
24. Fighting fire with fire creates a bigger fire.
25. Advocate for yourself. Many times, you may be the only one who will.
26. Educate yourself beyond traditional schooling.
27. People can only meet you as deeply as they've met themselves.
28. Do what the person you want to be would do—even if you begin with one minute at a time.
29. Rest your body and your mind. Self-care is important.
30. Listen to and recite affirmations. You'll believe them eventually.
31. Your children will be who they are, not who you want them to be.
32. Everyone is a perfect parent until they're actually a parent.
33. What works for some doesn't work for others.
34. Don't let fear and hatred win you over. Your world will become painfully small.
35. Self-success is the best revenge. Success is about you. Revenge is about them.
36. You are not responsible for the choices others make.
37. It takes a village to survive and thrive.
38. Outside advice is helpful, but remember the ultimate decision is yours. Do what feels best for you.
39. You have to live with yourself for the rest of your life. Make sure to fill your own cup with love.
40. Know your needs and honor them.
41. Small acts of kindness are great miracles to some.
42. Be resourceful. There is always a solution to every problem. Seek or create it.
43. As long as you try your best, you won't fail.
44. Let no one define you for you.
45. We are humans, not robots. We are supposed to be a community, not a system.
46. Feelings don't go away until they are acknowledged and felt.
47. When someone you love passes on, carry what you love about them.
48. Don't quit on yourself. Don't cut your life short. The future may hold something you've been wishing your whole life to have and have yet to find.
49. An eye for an eye would make the whole world blind.
50. There must be balance. There must be grey areas. Nothing is one or the other.
51. When you change yourself, the people around you change.
52. When you stop partying, you lose a lot of "friends."
53. Be mindful of what you do with your feelings.
54. Choose your battles wisely and pick your hard.
55. We are not the same and we don't have to be.
56. Crying releases stress hormones and induces calming hormones.
57. Be mindful of your "why."
58. If you don't know, ask. An unasked question is a missed opportunity to learn.
59. Nothing changes if nothing changes.
~