While working on a repurposed gym floor desk, I paused to look out the window from the Elephant Journal headquarters at the picturesque town of Boulder, Colorado.
Below me buzzed the famous walkable, oh-so-shoppable, and edible hot spots of Pearl Street. I decided to cut out early and dive into the social scene.
As soon as I sat down near vibrant conversations, smiley dogs, and live street music, I heard my phone ping.
It was my boss.
Elephant Journal founder Waylon Lewis had texted me two links. One led to a memory on my Facebook page from three years ago when I visited Boulder. I was in town with a fun and talented group of Mentors who became friends for life from the Elephant Academy. The other link led to his recent Instagram post with a current picture that I was in with more inspiring Elephant Journal folks.
I had completely forgotten the timing and hadn't really thought about where I was then in my life compared to now. How cool was it that he sent those? My mind lit up with joyful memories and tears of gratitude fell.
Then, I froze.
I couldn't repost or comment or do anything with the links.
I'm a new, full-time employee of an online company whose global community is empowered by social media, and I had just removed all of my social apps—all of them—from my phone. No Instagram, Facebook, Messenger, Snap, Twitter, nor LinkedIn to be found.
There I was back visiting Boulder, pinching myself while working from the official Elephant office, and could not toot a happy horn anywhere with the messages he sent.
Could I lose my job?
I hoped not. We had just hosted a movie night for the Elephant Academy a few days prior to this panic of a moment where we watched and discussed "The Social Dilemma."
In the documentary, the creators of the largest social apps share their alarming concerns about social media and its effects on their users, like me. The website for the film states, "The dilemma: never before have a handful of tech designers had such control over the way billions of us think, act, and live our lives."
Well, not anymore. During the credits, many suggestions were given as little solutions to the problem. Inspired to walk my talk that night, I cleansed my cell phone of the invasive stalking apps and purposeful distractions.
What. Had. I. Done?
I could not share the links to the happy memories, promote the place where I'm proud to be employed, or play tag with those who support me.
I responded honestly and this is what my employer said:
~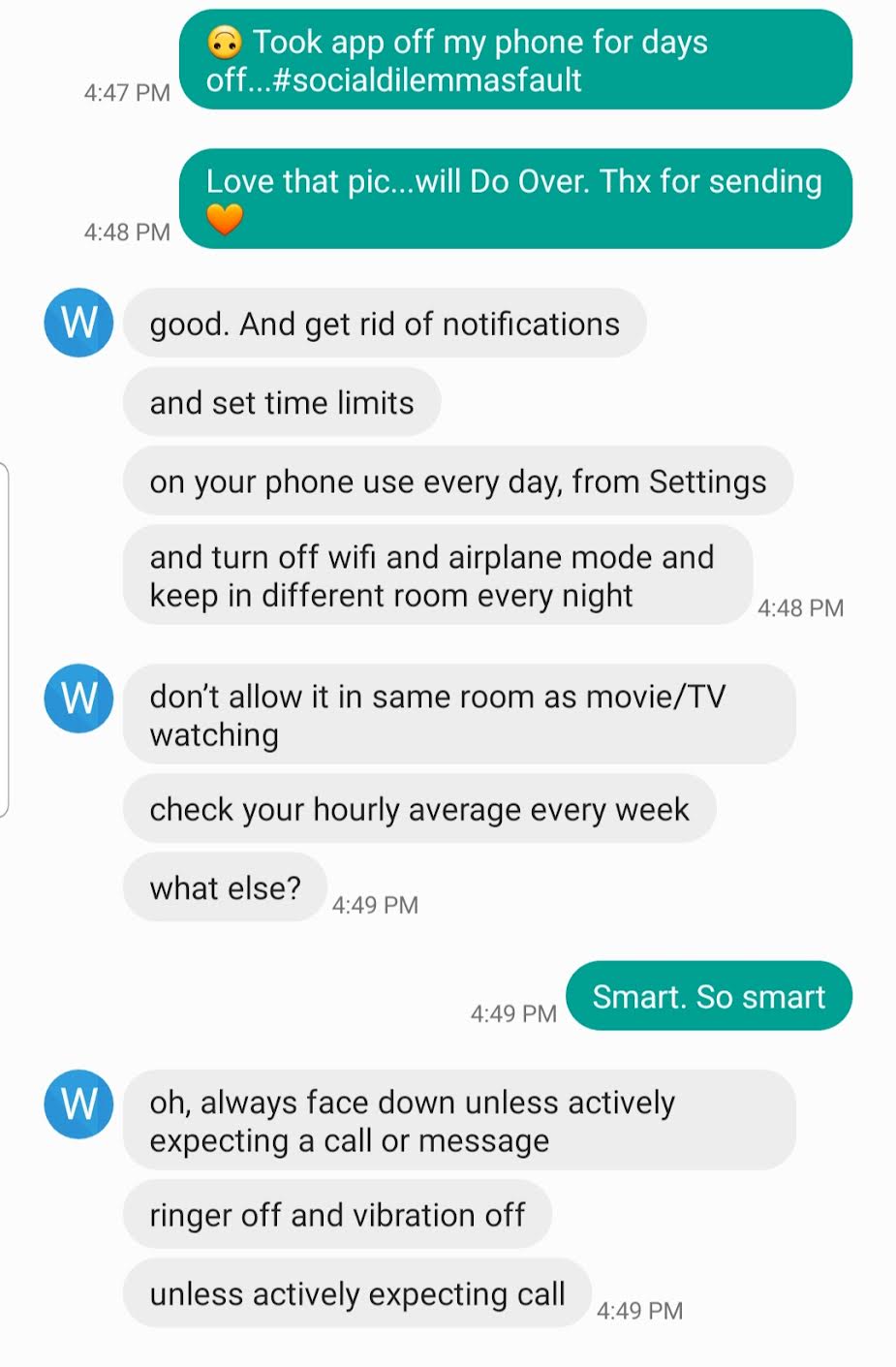 I smiled so hard that the edges of my mouth may have kissed my eyes.
That's my boss—stating the mindful solutions from the film, encouraging time away from the screens, and supporting my privacy and peace.
I did carry on with my evening and left the reposting and shout-outs until later in the night when I opened my laptop. Everything I needed to do my job and to be social was happy and well.
For me, turning the notifications off on my phone wasn't enough. If you feel the same way, try "deleting" them for your time off—or as I did later in the week, just leave it at home and go to lunch, hiking, or get trained in something new without a ring or ping.
Without social media, I wouldn't have found the Elephant Academy in the first place. The dilemmas in the film are real—but so are the solutions, the connections, and the community. Social media can be good.
Thank you, Waylon Lewis. It's an honor to work in the mindful community that you've created.
~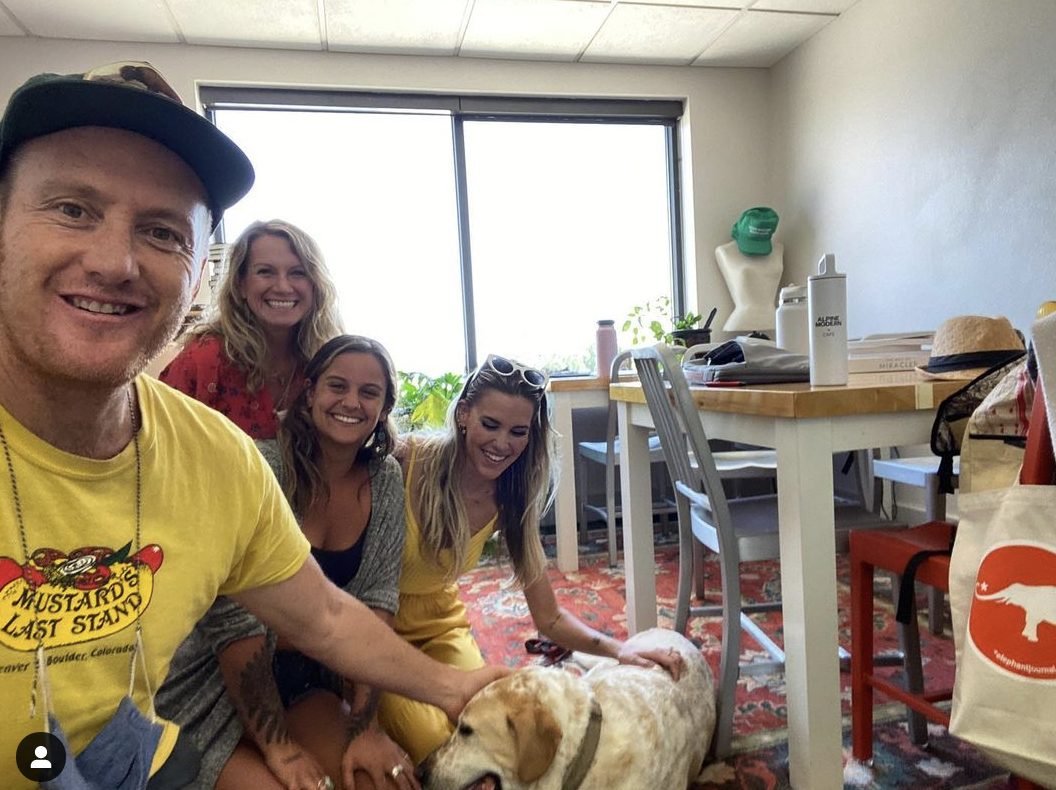 Pictured: Waylon Lewis, Juliana Otis, Kate Force, Redford, and me. To learn more about our staff, click here.
~
Have mindful stories or tips to share from your work life? We'd love to hear them. Share your words here.