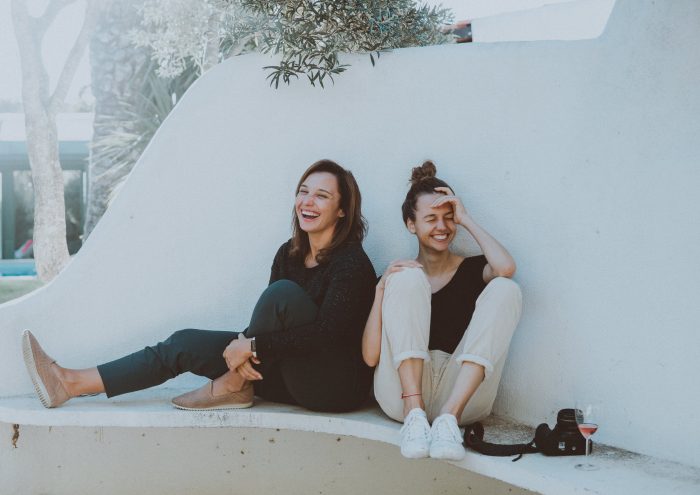 This article is written in partnership with Cutback Coach—they're dedicated to helping us have a healthier relationship to alcohol, and we're honored to work with them. ~ ed.
~
Shredding for the Wedding, the Summer Body, the Juice Cleanse—I've reached well beyond my mind and body's capacity attempting to embark on all of these, quite frankly, unattainable "goals" at one point or another.
The higher you reach, the harder you fall, which is exactly why they've been coined as "crash" diets. They're short-sighted, drastic, and destined for failure. It's psychologically proven that "when you try to outsmart your body, it outsmarts you back," as nutritionist Filip Koidis puts it. (1)
Oftentimes, the same failure gauntlet is set up when we apply those crash diet tactics to drinking alcohol.
Giving something up Abruptly makes it all the more Tempting.
Right across the street from Summer Bodies are the Dry January's and the Sober October's—the trends that encourage people to take a month off of drinking right around the notoriously heavy-drinking holidays. They're well-intentioned, but they're saturated with a whole lot of mental gymnastics.
"I can't go out this month, I'm doing Sober October."
"I wish I could party with you guys on Halloween, but, you know…"
"Damn it, I already f*cked up Dry January. Better luck in 2023, huh?"
Not to mention, in the same way I scarfed down leftover cookies from my Viennese table the day after my wedding once the "shredding" was over, you're much more likely to overdo your drinking the moment the month-long challenge is complete.
"When you are dieting, you actually become more likely to notice food. Basically your brain becomes overly responsive to food, but you don't just notice it—it actually begins to look more appetizing and tempting. It has an increased reward value. So the thing you're trying to resist becomes harder to resist. So already, if you think about it, it's not fair." ~ Traci Mann, Psychology Professor at the University of Minnesota (2)
These challenges can throw you into a shame spiral, an unnecessary one, that can stall your progress on the drinking reduction mission that sparked your participation in the first place.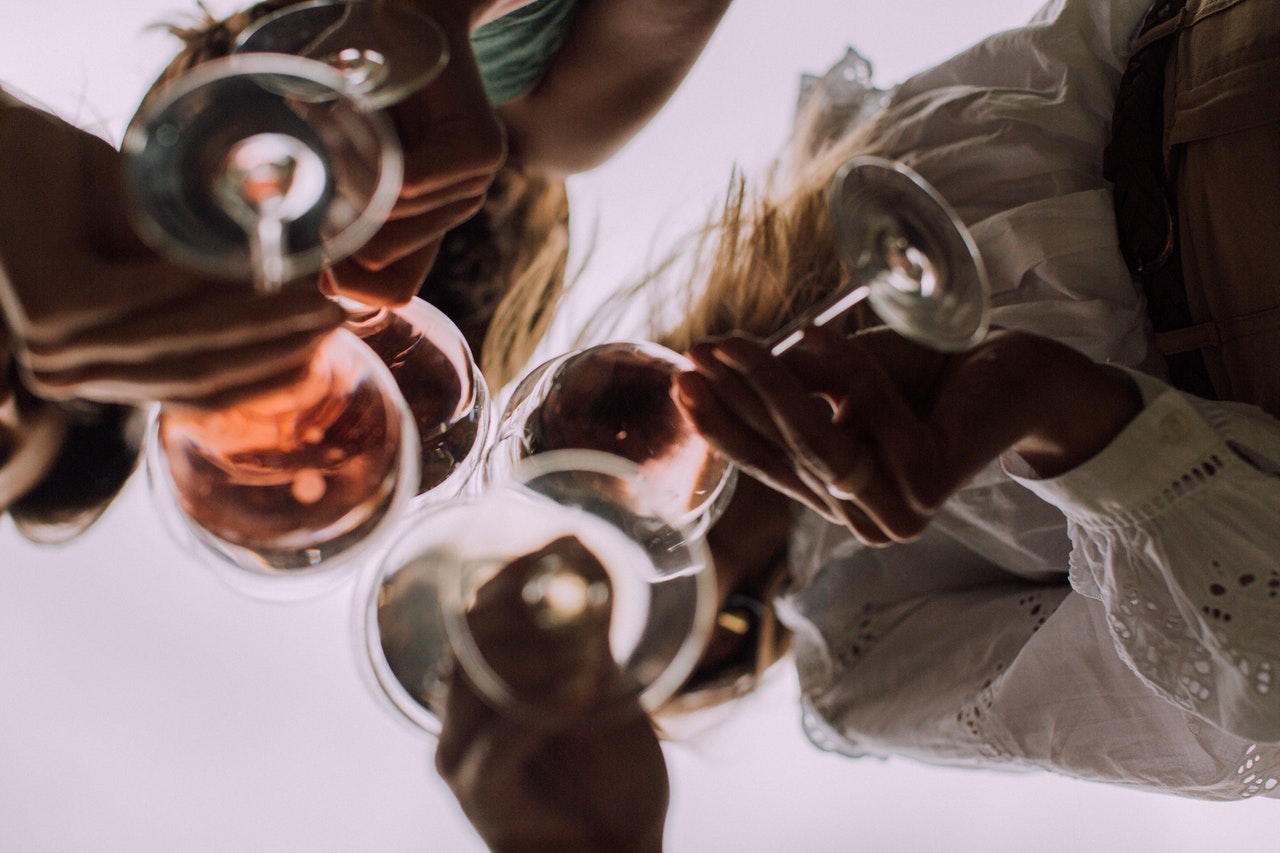 That's the rub with flipping the "on" or "off" switch with drinking. If you're simply motivated to cut back your intake, a drastic "dry" challenge isn't the answer. There's a bridge between heavy drinking and stopping completely, and the mindfulness mavens of Cutback Coach aren't just experts in that space, they basically built it, and it's called mindful drinking.
At Cutback Coach, mindful drinking is more than an idea. It's a movement—a community growing larger by the day. Put simply, it's all about thinking while drinking.
Mindful drinking is not about quitting alcohol but instead being aware of how much alcohol you're drinking and its impact on you in the moment. It's about recognizing the reasons for and the ramifications of drinking. It's about improving your relationship with alcohol so you maximize enjoyment and minimize negative side effects like hangovers, anxiety, and regrets. We've all been there.
Cutback Coach has been changing the conversation around drinking by offering a much-needed middle ground for the 97% of people who want to cut back and aren't problem drinkers, but are feeling the impact of those extra cocktails. A few too many can lead to weight gain, sh*tty sleep, unwanted spending, and the dun dun dun "Scaries" a.k.a. the anxiety loop that's ignited by your brain's exhaustion and dehydration after a good ole binge. (3)
With their simple, behavioral psychology-backed system for planning and tracking your drinking, Cutback Coach jumps in and (gently) blows a whistle right at that moment where you should "pause" and reflect on that next sip before you take it.
You're not alone if your Relationship with Drinking is on the Rocks.
With Sober October and Dry January on the horizon, they're more motivated to support people than ever, especially since this year is on target to invoke the most crash-diet drinkers yet, based on their recent State of Drinking in the US: Fall 2021 report.
Here's the deal:
>> People are trying to cut back—and failing. 1 in 4 people say they're drinking more now than they were three months ago, despite 50% of people saying they made an effort to reduce their drinking in the last 3 months.
>> We're stress drinking—a lot. 66% of people say their reason for drinking is to reduce stress or anxiety, only 15% are drinking because of social situations, and 11% are drinking in honor of a celebration.
>> The new normal isn't setting in like we thought it would. Unexpectedly, as restrictions were lifted, many Americans refrained from jumping in with both feet—82% say over the last three months they mostly drink at home compared to bars and restaurants, with 1 in 3 reporting drinking alone most frequently.
So most of us are on the rocks with our drinking behaviors, and will most likely strut right into Sober October with all the expectations for success, and the recent drinking behavioral data pointing to the odds not quite being in our favor. Don't let that crush your, err, spirits, though. All hope for a healthier relationship with alcohol is not lost.
Sometimes you just need to focus on tiny, attainable steps, with a guide to help you take them, and you can find all that and a bag of mindful tricks with Cutback Coach. With their low-friction, two-way SMS system, they'll help you stay on the track that you consciously design, and shape, as you go. It's like having a virtual personal trainer, but instead of helping you sculpt your muscles, they're helping you wind down your daily wine-down.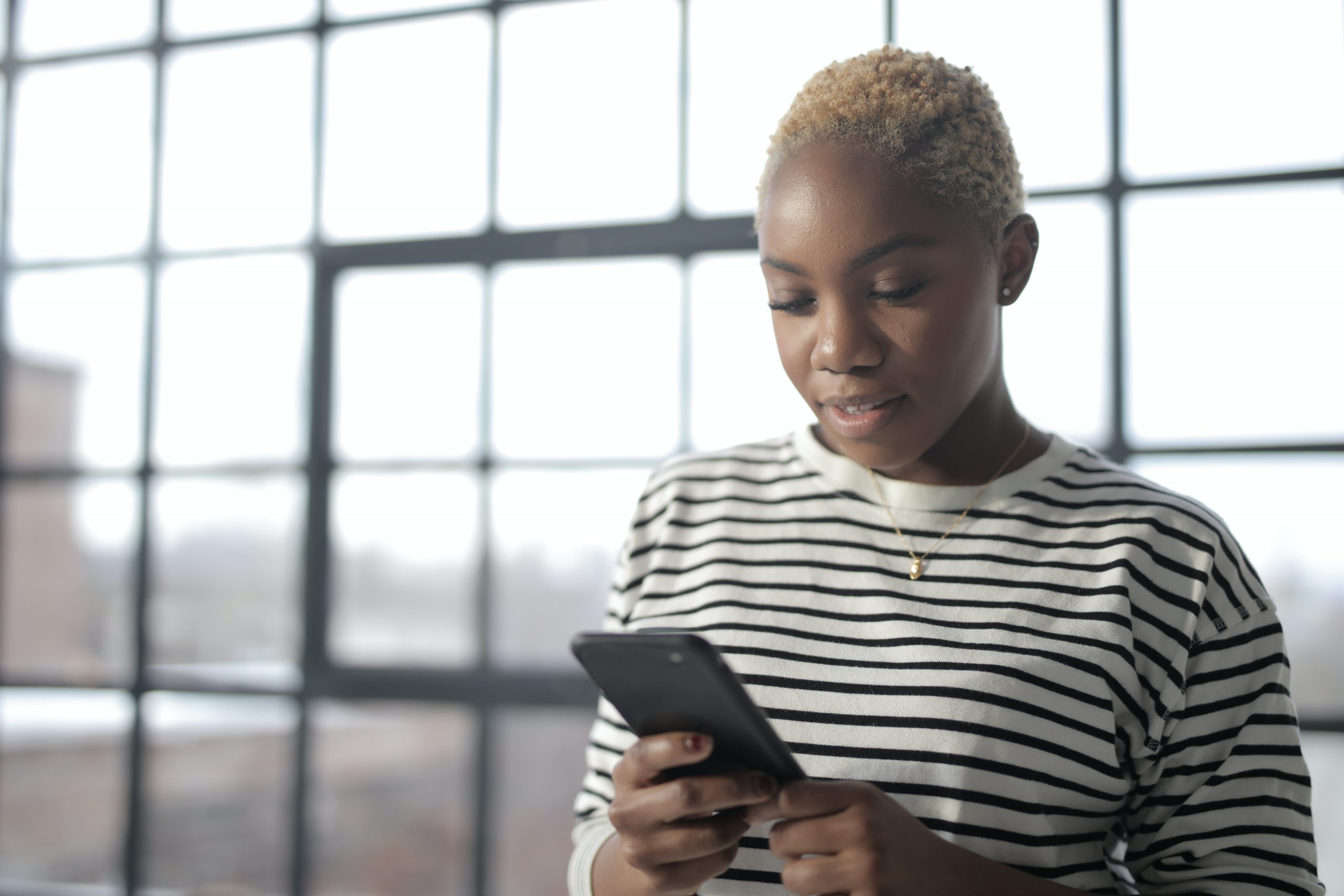 "I've been drinking 3-5 drinks a day for a few years and wanted to reduce my alcohol intake because I was worried about my health. Cutback Coach has helped me plan the amount of drinks I have each week and taught me to incorporate dry days into the week. After a month I cut my weekly drink total in half. The daily text messages from Cutback Coach help me keep to the schedule I create at the start of each week. They also help create awareness as to how much I'm drinking and encourage me to pause and consider whether I need another drink. But there is no shaming if I decide to! Cutback Coach is a terrific way to cut down on drinking if that's your goal." ~ Bea, via TrustPilot
The coaches at Cutback Coach are acutely aware that similarly to the gym scenario, and virtually everything in life, sustainable changes don't happen overnight, and especially not as a result of a 30-day sharp left turn into alcohol avoidance.
They're all about the proactive steps you can take to shape your drinking tendencies in ways that meet you where you're at right now, and they've got some alternative "alcohol challenges" that'll help you dial back the drinking in October without feeling restricted. Whew.
Not-So-Sober October is the New Black.
Instead of relinquishing your Spiked Cider at the apple orchard this fall, try these Cutback Coach-approved, alcohol-friendly alternatives:
>> Start a Drinking Diary. The first and most powerful element of drinking more mindfully is measuring your actual intake. We've all been there—the bottle's just a li'l emptier the next morning than we thought it was. Did I really drink that much? Jotting down the number of drinks you're consuming will paint the picture of exactly how much of your alcohol intake you want to put a cap on.
>> Try a Wine-less Week or Weekend. Baby steps, guys. Pick a weekend regardless of what plans you may or may not have, and commit to skipping that pumpkin IPA. Start with that, and then challenge yourself to an entire week of the same. Instead of the post-work Pinot—call a friend, do a workout, or hunker down for a Nine Perfect Strangers marathon (trust me, you'll be enthralled).
>> Get your Glass Half Empty. Make it a goal to cut your week-day or weekend drink consumption (now that you know how much there is) by 50%. The National Institute on Alcohol Abuse and Alcoholism categorizes low-risk drinking as 14 or fewer drinks a week for men and 7 or fewer drinks a week for women, so reducing that to 7 and 3.5 respectively can empower you to stop and start on your own terms.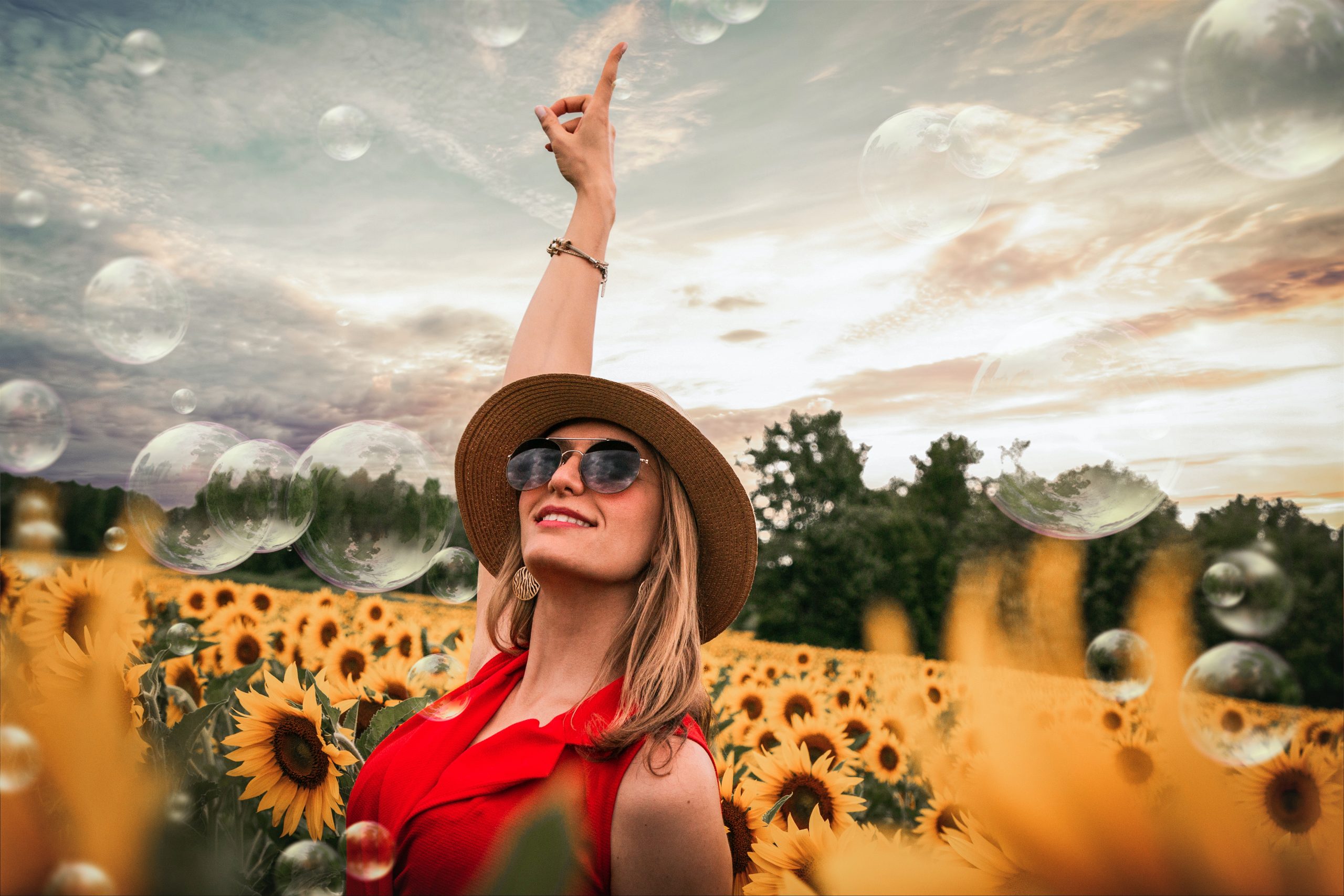 You're not a light switch. You're a whole human, with complex behaviors and biological processes that have been running on overdrive in the last year and a half. There's no need to weigh yourself down further with pressure to change your habits without the tools and support you need to make it happen.
"Cutback Coach has been so helpful in mindfulness surrounding alcohol consumption! It has been so easy to use and holds you accountable without ever making you feel guilty if you get off track. It does a great job with attainable goals and reasonable expectations. For the same reason that meal planning helps people make healthy eating options, making your weekly cutback coach drinking schedule helps you avoid making unhealthy decisions but allows you to enjoy when you want to. I highly recommend it to anyone who is wanting to decrease (but not completely stop!) their alcohol consumption." ~ E.F.H.
It's okay to put your glass down, but it's not okay to put yourself down if you don't hit your goals. There's never been a time for self-compassion like now, and aligning yourself with one of these new-and-improved challenges has the potential to turn drinking challenge fads into drinking in moderation forever.
The result? You won't just feel a sense of pride for taking charge of your own habits—your sleep, weight, wallet, and mental health will thank you.
Now, onto Not-So-Sober October. Cheers!
Flex your Mindful Drinking Muscles.
Set your Drinking Goals. 1. Cutback meets you where you're at.
1/5
We've all got to start somewhere, right? With just a 5-minute diagnostic assessment, Cutback will get a feel for your current habits, and what you want to change about them. There's no judgement, and it can be purely educational if you aren't ready to put any guidelines into place yet. A little mindfulness and education goes a long way.
Get Started
~
References:
(1.) Washington Post
(2.) Byrdie
(3) Vice