View this post on Instagram
Sometimes it's difficult to drop into gratitude.
We talk about gratitude, mindfulness, and presence because we know that that is the way we wish to experience life and wholeness within ourselves. Talking about it is one of the first steps toward that life; it informs our minds about the benefits of such practices.
I can say from my own experience, that dropping into a regular gratitude practice can even feel forced, as in, we do it because we feel we should, we intellectually understand the reasons why. It can also feel out of integrity to journal our daily gratitudes or verbalize them when things are falling apart.
Can we believe that gratitude is the mother of abundance? Wouldn't it be the other way around?
How can we support our nervous system when gratitude seems false?
How can we authentically participate in gratitude when doing something could potentially produce more in our lives?
Is gratitude woo-woo, commercialized, colonialism—(as in Thanksgiving Day)?
For years I spoke gratitude but rarely focused it into a daily practice. I did write my gratitudes but never on days I was suffering.
A year or so ago I found a morning gratitude video by Rodney Yee through Gaia TV. What I liked about Rodney's yoga videos prior to this was the un-pretentiousness of his classes. My soul vibed to his calm voice. I could easily connect to his philosophy, which made him a good teacher for me.
What I learned about gratitude from Rodney was that it was such a natural part of us all—it is connected to our breath. We receive and release 20,000 times a day…through breath.
So much is given to us, without effort. We are infinitely abundant in this way. We can practice heartfelt gratitude for being able to receive in this way. We can open up our front body, palms open, eyes closed gazing inward toward the soul, and feel the immensity of all that we receive.
In the art of being, and letting go of the becoming, as Rodney teaches, we can sit quietly with ourselves and be grateful. It becomes intentional.
Since beginning to connect gratitude to my breath, I have been able to be in it no matter the kind of day I was having or what was influencing me on the outside. I've been able to know it as internal—it has migrated from being something I did or felt even, to something I was.
Out of my gratitude, I thought of sharing this video with you. Try it any day, but especially on days when the struggle is real.
It's a peaceful way to calm the nervous system, self-regulate, and ground through the simplest of practices. Here's the video. I hope it is of benefit.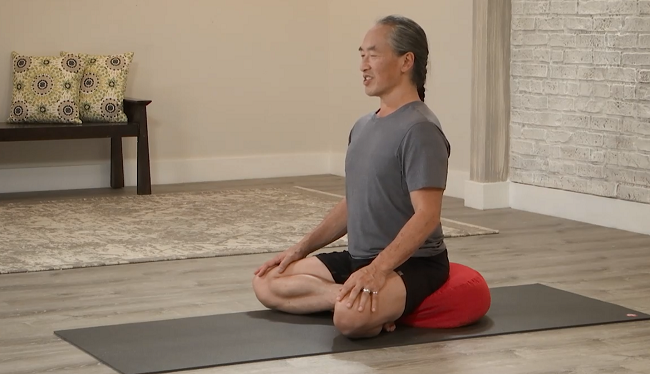 ~