This weekend, a teenage boy in a cozy-looking hoodie sang deep wisdom as he sat in the sunshine.
I was unsure at first of the words as I walked briskly past him. Yet, the tone was an interesting contrast to the picture-perfect autumnal day and they stuck with me.
Little did I know that Lorde had dropped her latest song—until I heard it through my car's speakers later that day. A few of the lines were oddly familiar.
"No I don't keep a list, can't hold a grudge."
There it was. This is what I heard from the young man as he sat listening to music in the park. The song's titled, "Hold no Grudge" and indeed sung by the popular singer-songwriter from New Zealand.
I'm not a pop-culture, music junkie but when I heard lines like these I was intrigued. It didn't seem like the average breakup song and I was right.
"HNG is sort of a composite portrait of when relationships turn sour, being trapped in the ice but remembering the warmth," according to the artist herself in her press release. And the lyrics capture that essence poetically—and mindfully.
Lorde begins by rawly singing about the pain from "him."
"Now that the oceans are waves and diamonds of blood
There's a new girl on your song
I didn't know that I could be replaced"
Then reflects upon an "us:"
"Where did we go wrong?"
And ends by honoring the awareness of it all for herself while offering kindness:
"Acting my age, not my horoscope
Guess it's growing up
Now I'm sending you love and wishing you well wherever you are."
The words offer such a wise progression from a woman who turned 25 just yesterday. Many, no matter their age, might respond more like this: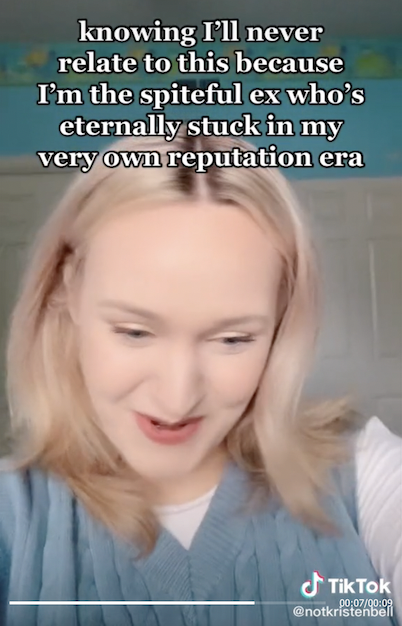 However, I heard the song first from a young male. He embodied such a peaceful vibe, exactly in line with Lorde's intent.
The song to me suggests something even deeper—a musical reminder of the practice of tonglen, one of the bravest and richest acts one can give.
I offer a deep bow of gratitude to the teen that day and to the pop artist who brought us the mindfulness that is still singing in my ears.
Listen here and leave your take-aways in the comments.
~
Have mindful music to share? I'd love to hear it. Submit it here.
~