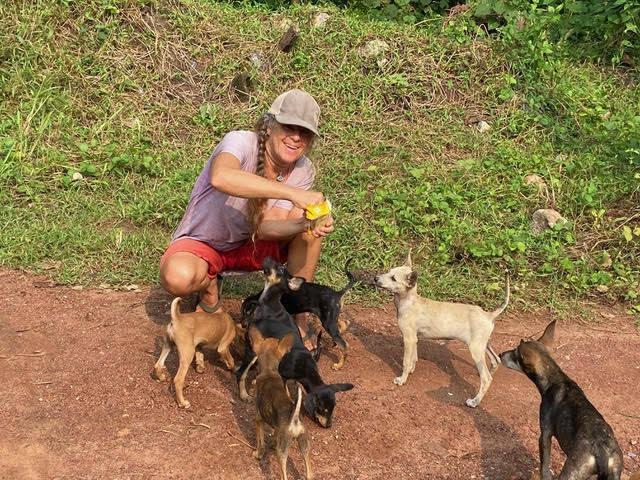 "A pack of 12 barking, intimidating street dogs charged at me on the beach the other day, and I have been bitten twice from behind by a mama dog who just had a huge litter of puppies, what should I do?" I asked my friend Rebecca, an animal whisperer, who runs a charity for dogs and cats in Thailand.
"I was carrying a big stick in the hopes I could defend myself if needed, but now I just jump into the ocean when they charge at me, because I know they can't swim. Once I swam a kilometre all the way down the beach to escape," I explained.
"Feed them, and make them sit before you give it to them, sticks won't work. You need to love them. They can smell your fear. They just want love," she replied.
"Ok, thank you. This makes sense. I will try it," I said.
The following day, I bought a few packages of biscuits at the local shop and took them with me to the beach.
Ten puppies hang off the mama dog, as I throw her a biscuit.
She seems almost confused, and I can hear her saying:
"What? The other day you were scared of me. I bit you because I was protecting my puppies; I am not a mean dog. Thank you for feeding me while these little ones feed off me. Thank you, I needed this."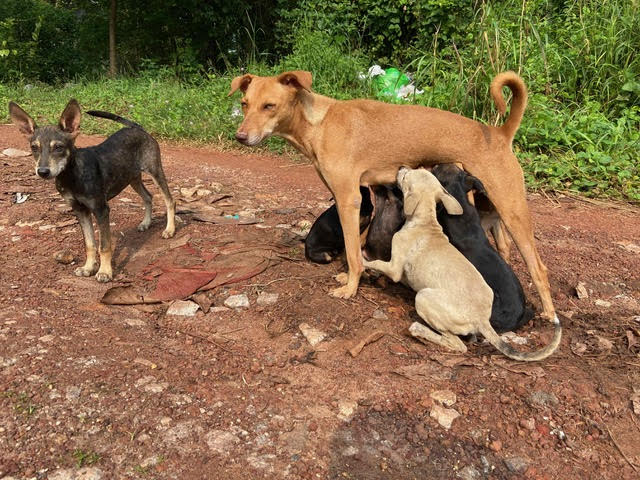 Many of the dogs here in Kerala, India live on the street, and are used to rocks being thrown at them.
Now feeding them love, they wag their tails and are happy to see me coming, and I am no longer afraid.
The mama dog has not bitten me since I have been bringing her cookies, and I have not seen the dog pack on the beach even once.
Feeding the love has erased my fear.
"Rebecca, the biscuit technique is working! Thank you so much for this guidance. I feel so much better now with the dogs and am not afraid of them anymore," I messaged.
"You should get that mama dog sterilized so that she doesn't keep pumping out puppies," she replied. At least you would be doing something to help her and the street dog population," she suggests.
"This is a great idea. I am inspired to help the village dogs. Helping to sterilize them feels like a great way to give back to this village that has become my home. Thank you," I say.
Coming from love rather than fear has changed the game, and has been a huge life lesson.
Rebecca has offered to help us here in India to sterilize the mama dog through her animal welfare non-profit charity, Rob's Dogs. To help more dogs in Thailand and India to get sterilized, donate to Rob's Dogs by clicking here.
Rob's Dogs is an Australian non-profit organization that funds animal welfare groups around the world that are working to reduce the suffering of animals by providing short-term and long-term care to animals that are mistreated, abandoned, or homeless. This includes emergency and ongoing medical care and running on the ground sterilization programs to reduce the number of dogs living on the streets without homes. One unsterilized female dog and her offspring can produce 67,000 dogs in just six years. If we break the cycle of breeding with sterilization then fewer dogs are being born on the street to a life of potential abuse and neglect.
~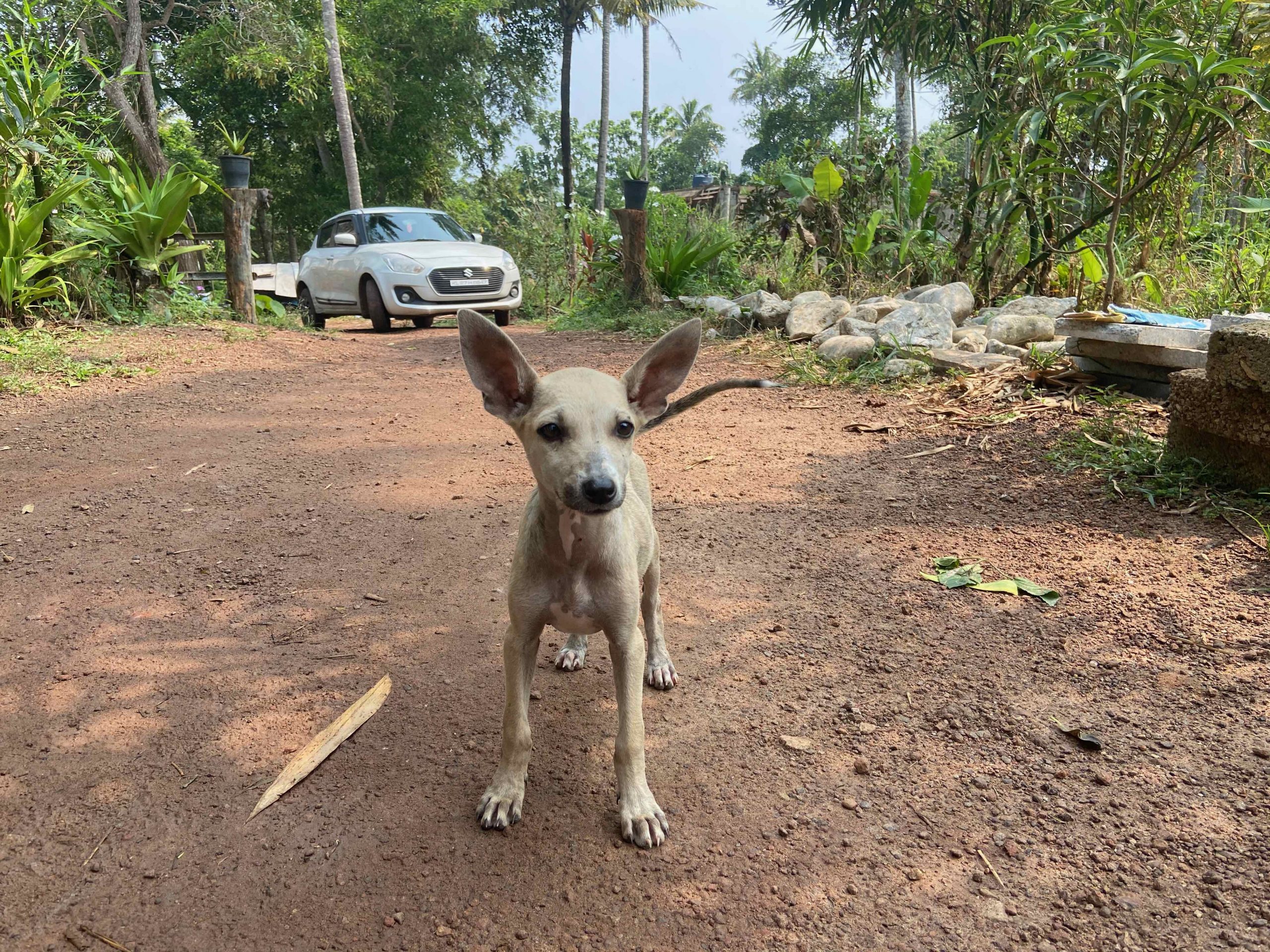 ~