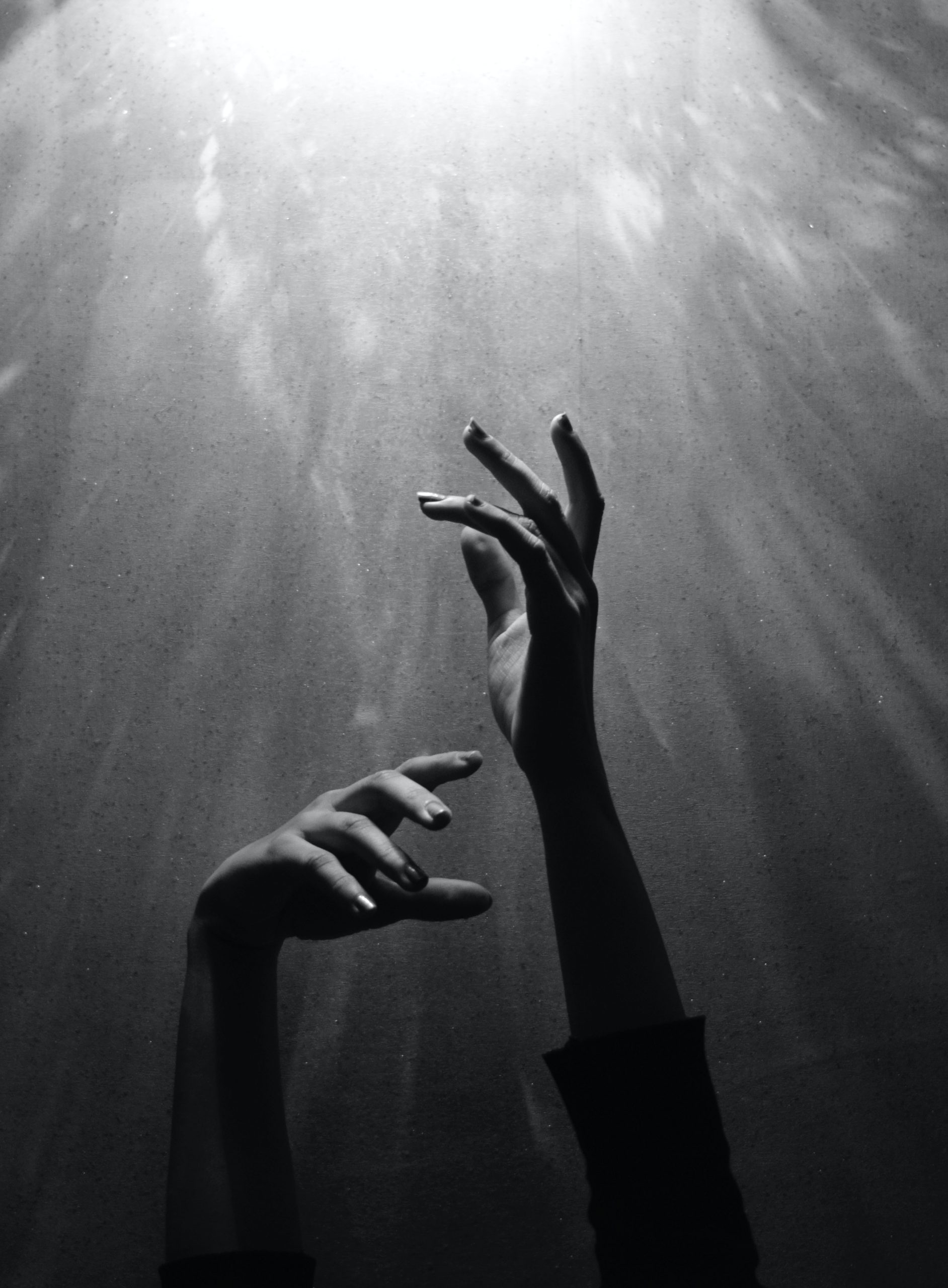 "Is this the lesson she's meant to learn? To stay away before she has to carry her love in an urn? To put hope aside for the man she sees beyond reality? After all, we can only be saved if we want to be. She's never touched what broke her, doesn't chase the high. She isn't about that life, but she finds it in every guy. And spends countless nights wondering why. 'I can't save you' breaks both their hearts and the addiction standing between them tears everything apart. Wounded inner children keep finding each other. But he numbed the pain while she felt hers. She's playing with fire, flirting with danger. Because the man behind each story is familiar, each one with a past that understands hers. Here he is again, will she pass the test? Is this one going to be like rest? " ~ Tiffany Timm
~
When I was a kid, I would sit alone in my room and talk about my feelings as if I were someone else talking to me.
Like traditional talk therapy with a third person, and I'm on the side, listening.
I carried this into my teen years and created what I call "she poems." At the time, I was living with my best friend and her family. I was disconnected from most of mine, and I was in-between processing and ignoring abuse and abandonment, while on year two of an extremely unhealthy relationship. It was someone who gaslit and manipulated me for years to come. On top of all of that, I was a year behind in school and struggling to catch up.
While, physically, I was in a good place. I carried so much inside of me that, despite my efforts to ignore them, I screamed and cried to be heard.
When I put my pen to paper to write it all out, I froze. So I started writing my story and my feelings in third person. And I finally found a cathartic release.
Fast forward 10 years later, I'd gotten good at writing my feelings out as I felt them. I have journals upon journals describing my stress, my anxiety, my thoughts—and they all came from me.
Until they didn't.
I put the pen away, and when I went back to journal my feelings, I couldn't. Nothing came out. I froze. I'd experience sensations in my body that describe panic. And I'd quickly close and toss my journal aside and curl up with the feelings I couldn't release.
I tried a "she poem."
The one quoted above was my first in nearly 12 years. When I read and reflected on what she (me) felt, I gained a new insight. An outside perspective on my own situation, and the realization that I can still give myself that space of written relief. I spoke about myself to myself, and in this case, I saw what I knew but couldn't see.
When a friend of mine was struggling to do the same, saying journaling doesn't work for her, she tried a "she poem" and created the most powerful and beautiful story of her own truth. She had a breakthrough, having not been able to express many of the things she wished to let out.
Not only was I so proud of her, she was proud of her. She discovered her missing piece.
And now, I wish to pass the secret on to you. And I hope so deeply that it helps.
Because, as Anna Nalick said, "If I get it all out on paper, it's no longer inside of me, threatening the life it belongs to."