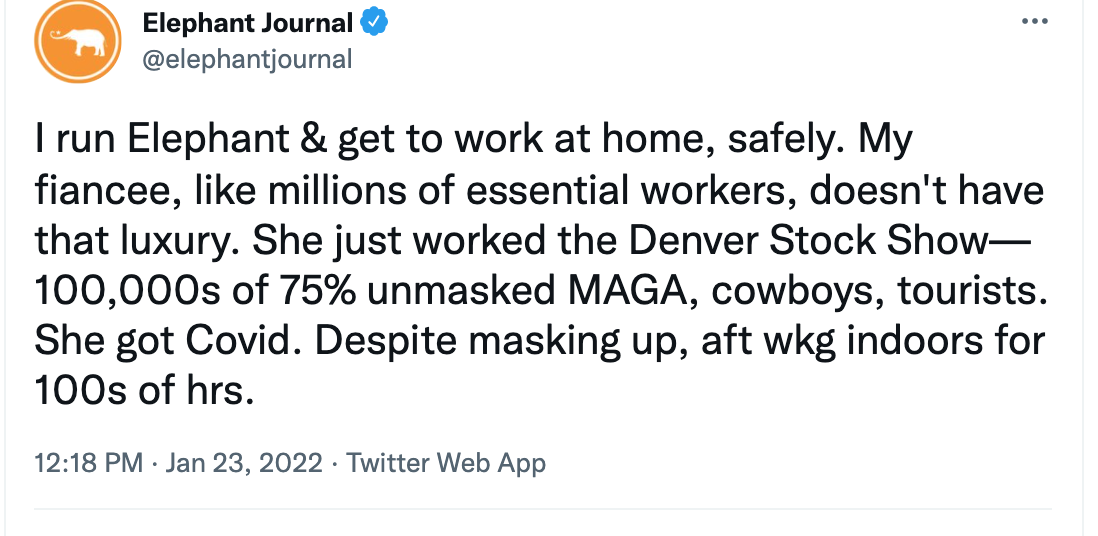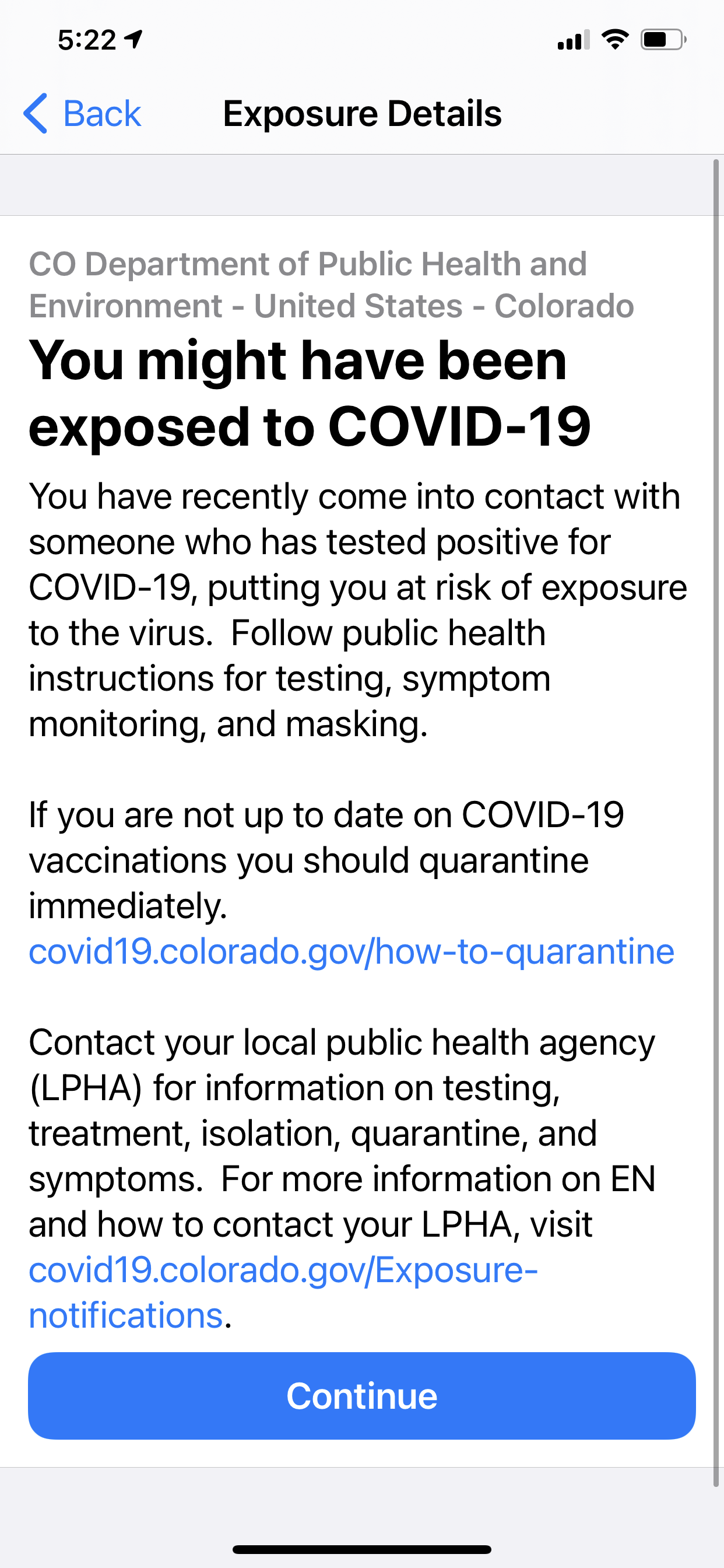 Um, yeah.
Now I have it. We're both vaxxed, I got better almost instantly, she's still sick.
Michelle got covid at the Denver Stock Show, which she worked for 100s of hours, making $20/hour. 75% of MAGAers, cowboys, tourists unmasked there, event's largely indoors. Now I have Covid. While I get to work at home, and am safe and mindful around others because I give a care, many essential workers like Michelle don't have a choice but to expose themselves to thanks-to-uncaring-folks dangerous situations in order to make a living.
She's pissed. And I don't blame her. Luckily we're both vaxxed up, so it hasn't been too bad (I was sick just one day, she's on her fourth day).