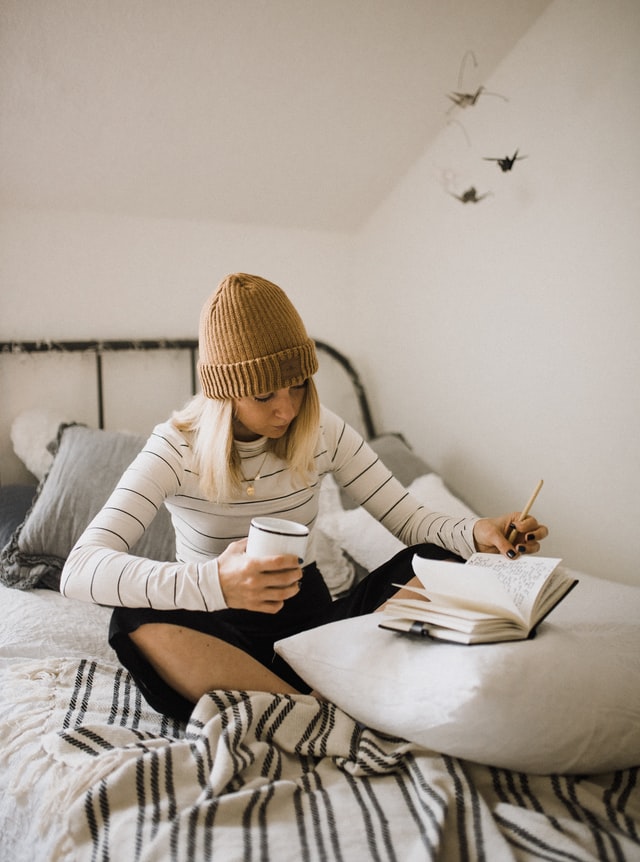 Everything we dream of, desire, crave, the exact things our very soul yearns for is waiting for us, now.
Whatever those desires are, they exist in space and time, beyond just the workings of our minds. They are real and are waiting for us to reach out and choose them, align to them, and—snap! Just like that our magnetic energy draws them into our reality!
All of this means that, yes, creating our dream reality really is possible through shifting into a higher frequency of being!
Let's think of it this way:
The dream life, the people, the business, the money, the body, the lifestyle we want, the fun and adventure and romance exist all around us right now, in this exact moment.
This goes for ourselves too—and how we are also moving around the world constantly. The physical world, sure, but also the energetic world, the emotional, the spiritual. If we're floating and moving along one particular channel of frequency, caught up in a story of, let's say, why things always feel hard, and the things we want, dream of, yearn for exist on another frequency of abundance, flow, love, and truth—a misalignment exists. One which prevents us from fully connecting with what it is we want.
If our dominant place to operate from is on a channel different to the life we want and know we are born for, how can we expect to actually pull it toward ourselves, hold it, and keep it as ours?
Perhaps we pass in and out of different channels, landing for a moment in the frequency of abundance, flow, and joy but then switch back to a more dominant channel of doubt, fear, uncertainty, whatever it may be. This switching back and forth is why we constantly feel as though we're almost there. We start to see it, taste it, touch it, feel it, yet not ever fully receiving it.
The reason for this is simple. We can't take something off of its own frequency. And why would we want to? Why would we want to bring the things we dream of into a frequency that is not that. Why would we do that to our dreams?
Instead, for us who dream big and know our wildest desires can become our reality, the goal and journey is about shifting into a new frequency. The frequency of the life we were actually born for, the way it was always meant to be. Into who we really are at our core and living from that place.
Here are five powerful journaling exercises to help shift into a new frequency and align to our dreams and desires.
1. What is the vision for your life that you've been avoiding admitting to yourself? What area or dreams needs permission to exist? Permission for you to have or create?
2. Spend some time writing out everything you are grateful for. Include the smallest of things to the largest. List and write as much as possible. With each thing listed, allow yourself to feel the joy and gratitude in your body. Note: Each time we feel into the vibration of gratitude we are raising our frequency higher and higher.
3. Answer the following: "If I knew that I was good enough, fully worthy, had total permission to just be me and be free, and I knew that I was going to be abundantly taken care of in all ways, for the rest of my life, and I had nothing I needed to do ever, what would I do and who would I be?"
4. What would you choose, and how, if you already had all your desires and needs? How would you spend your time? What would you do? How would life be?
5. Write out your perfect day. Include every detail from the moment you wake up till the moment your head hits the pillow at night. Be sure to include as much if not all of your dreams and wishes in your description. Once you have done this, describe how you feel living this day.
The reality of creating anything in our lives is that we can do so by shifting to the frequency of that which we desire and choose to create!
Everything is available and life is precisely as we opt in to it becoming.
~