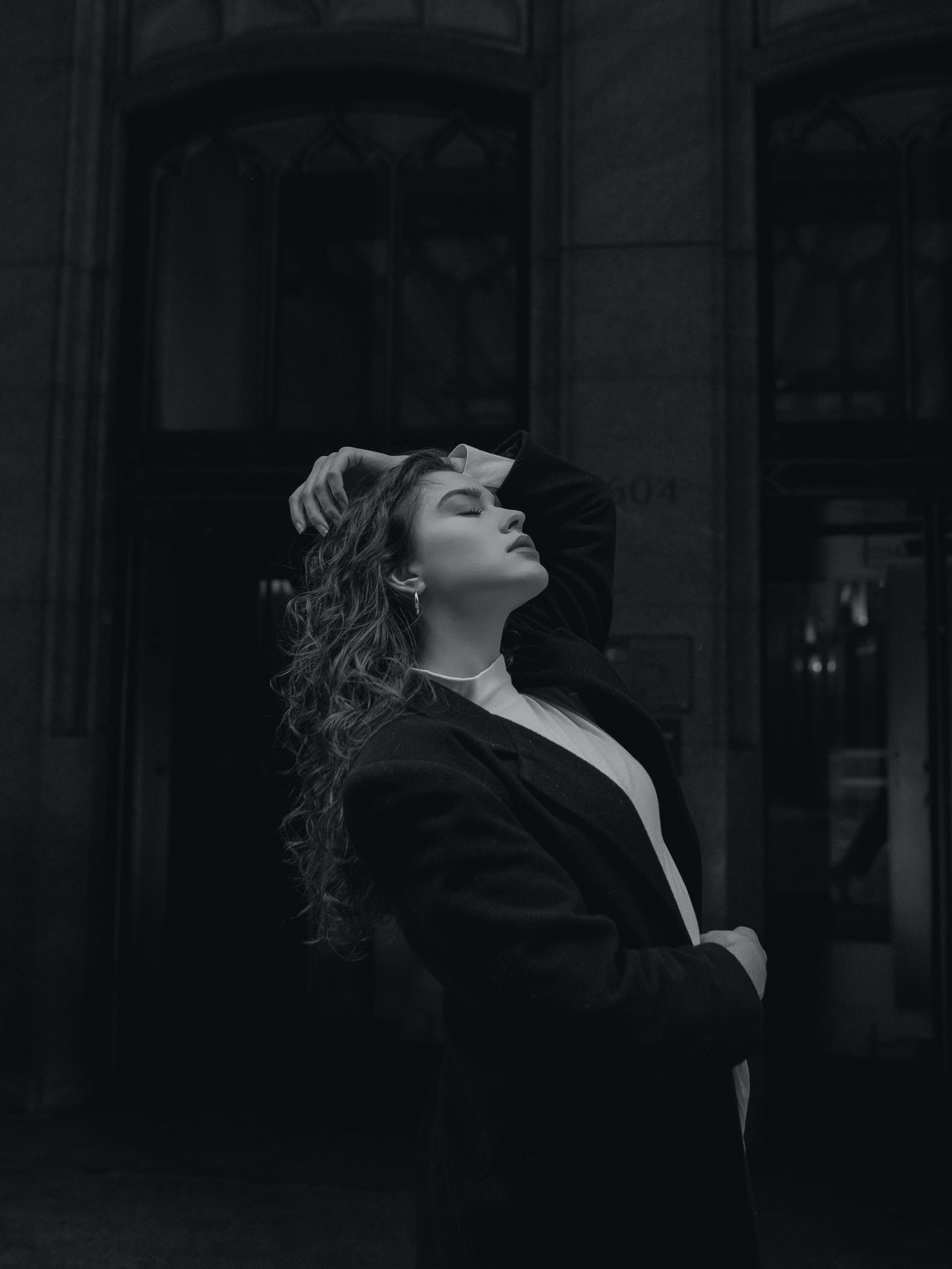 Author's note: Potential trigger warning—mentions of eating disorders.
~
I am not the image that first comes to mind when I tell you that I am a former model.
My biggest claim to fame is an old pizza flyer that depicts a 14-year-old child I no longer resemble. But regardless, this intangible desire to appear pretty in a picture has had (quite frankly) too much of an impact on my life. It has affected both my physical and mental health, put me through downright unhealthy diets, but, ultimately, led me to an entirely changed perspective on this concept of "modelling"—a hobby that has become especially mundane in a day and age dominated by social media.
Now more than ever, the ability to make a living off of your physical beauty has become an attainable goal, and is that necessarily a good thing?
As a former model myself, I have some words of advice to give to anyone who is considering some form of "modelling" as either a career or a hobby.
First things first: how did I get into it?
Well, as I may have previously implied, my mom got me into it when I was 14. She had already been working as a model for a few years, had been published in a few magazines, and had connections with photographers. I, meanwhile, was a lanky, socially awkward teenager who wore cat T-shirts.
She thought modelling would help me come out of my shell a bit. And, to be fair, it did; my first photoshoot was a group event, and as much as there were a few standout awkward encounters that day (for example, suddenly being forced to change in front of strange adults, but nothing different than a locker room scenario), I ultimately enjoyed my time. I had a professional makeup artist who made me look all pretty, and then, we just played by the beach while some guy took pictures of us.
It was great!
And not to mention, when I got the pictures back, I couldn't believe that it was me in the pictures. Sure, I knew it was all styling, lighting, and Photoshop, but for the first time in my life, I actually thought of myself as…pretty.
To this day, I fully support anyone at all suffering from a low self-esteem to perhaps reach out to a professional photographer and have a photoshoot done. Or, if you don't have the means to do that, just do your makeup nice at home, put on an outfit that you like, get yourself under some natural lighting, and have a friend take some pictures.
It may be difficult to "get into it" at first, but I can promise you that the results will astound you.
"Traditional beauty" is based off an accepted set of styling. Anyone can do it, and you don't even need to change anything about your physical body to achieve it. In fact, I'd advise you not to; it was when I started taking things beyond styling that modelling became truly toxic for me.
When I was 18 and weighing my options for a career, I took the approach of following my interests to see where they would go. I was going to school at the time, but I figured that I could ask a few photographers about the possibility of modelling professionally while I did. The first piece of advice that I got was to start working out because I was "too fat even for a plus sized model."
I tried to maintain my optimism by looking up to models like Tess Holliday, but I couldn't deny that it got under my skin.
So, I reduced my daily meals to fewer than a thousand calories a day and would spend a minimum of an hour a day doing cardio. It eventually got to the point where I would eat maybe a small meal a day, and the funny thing about this period of time was that I was hardly even striving for "beauty."
I thought that I looked gross, but that didn't matter to me; the terror of not being accepted as a "model" kept me too anxious to eat.
At the same time, I was working on building my modelling portfolio on social media, still working with professional photographers whenever they would agree to do some portfolio work with me. Theatre is among my list of interests, so I found that I enjoyed playing a character and dressing up in costumes for pictures. And the vast majority of my growing audience was incredibly respectful, though there quickly proved to be a few outliers who made me…uncomfortable, to say the least.
On one occasion, I was foolish enough to give my contact information to someone who I thought wanted to work with me, only to find myself receiving constant messages from him while I was at work, begging for me to help him fix the relationship I didn't realize we were in.
He also sent me drawings of myself in outfits far more revealing than anything I had actually worn. And even in the best of cases, if I'm being honest, the over-spamming of compliments around my beauty eventually grew tiresome. I already felt pretty, but do you know how I didn't feel? Loved.
I just felt admired, which wasn't nearly the same thing.
I didn't necessarily feel valuable because everyone was so distracted by the exterior that I didn't even know if they were seeing me.
So, let's recap on where we are: my physical and mental health have begun to equally wane because I'm just not eating, and I don't necessarily feel valued as a person. But, at the same time, I didn't necessarily want to stop modelling, because, honestly? I was worried about how that would look.
I had built a certain "image," but if I started talking about the things that truly mattered to me, it wouldn't receive half of the same amount of likes or views as when I was trading mostly on my appearance.
And at the same time, I never wanted to come across as though I looked down on people who used their beauty to earn a living, because…well, to lean on an old cliché, some of my good friends have been sex workers.
But upon dipping my toe in the modelling industry, I learned that it wasn't for me. Sure, I could do it; I just didn't find the fulfilment from it that other people do.
And realizing that it wasn't for me released me into such a state of liberty when it came to my new body image: after spending my entire life worrying about whether or not other people would like my appearance, I decided to find what image would make me happy.
I started eating whatever I wanted for the first time since I was a child (I'll get back to some semblance of a diet eventually). I grew out my armpit hair, because why not? I started experimenting with my clothes, and it turns out that I have a much more gender neutral taste in fashion than I ever would have guessed when I was just trying to please everyone else.
Maybe I don't turn quite so many heads (or I do for different reasons), but I've learned that that doesn't matter. I'm happier and healthier than I ever was when I was trying to be a model.
And so, if you take only one thing away from this, I hope it's at least this consideration: what body image would make you feel happy? And what sort of life do you want to build for yourself?
~