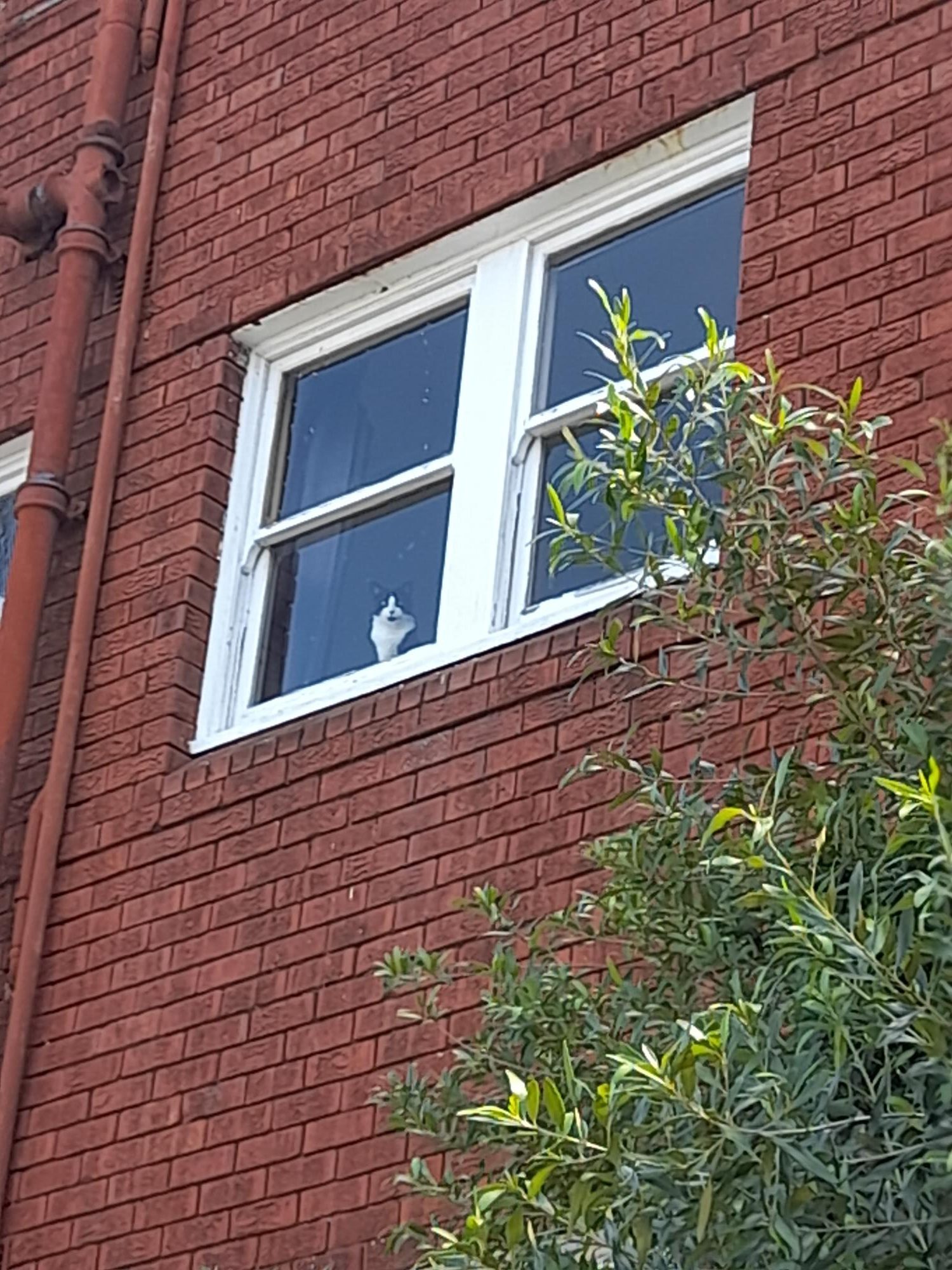 I wish this story was as interesting as its title.
Don't be fooled. It's even more interesting.
This story is not about a prince on his horse or a knight in his shining armour.
It's not about a handsome hero and a damsel in distress.
This story is about my cat, Poppy.
The real hero.
Poppy came into my life as "batgirl." A cheeky 12-week-old black and white kitten who enjoyed playing fetch and thought she was a dog.
At just nine weeks old, Poppy had bravely jumped into the boot of her foster mum's car when she was loading groceries. Poppy refused to leave and insisted that her foster mum take her home.
After Poppy was nursed to good health, her foster mum began the search for a permanent mum for Poppy.
That's where I came in.
I had just returned from the Camino de Santiago and knew there was something missing in my life.
I had always wanted a "proper pet" having had goldfish in the past—Phantom and Comet (but that's another story).
I found a few ads and organised to meet with Xorro, a beautiful male kitten with deep green eyes. An hour before I was due to meet him, Xorro's foster mum called to say he had been selected by another mum.
But there was another cat that I could see—Poppy!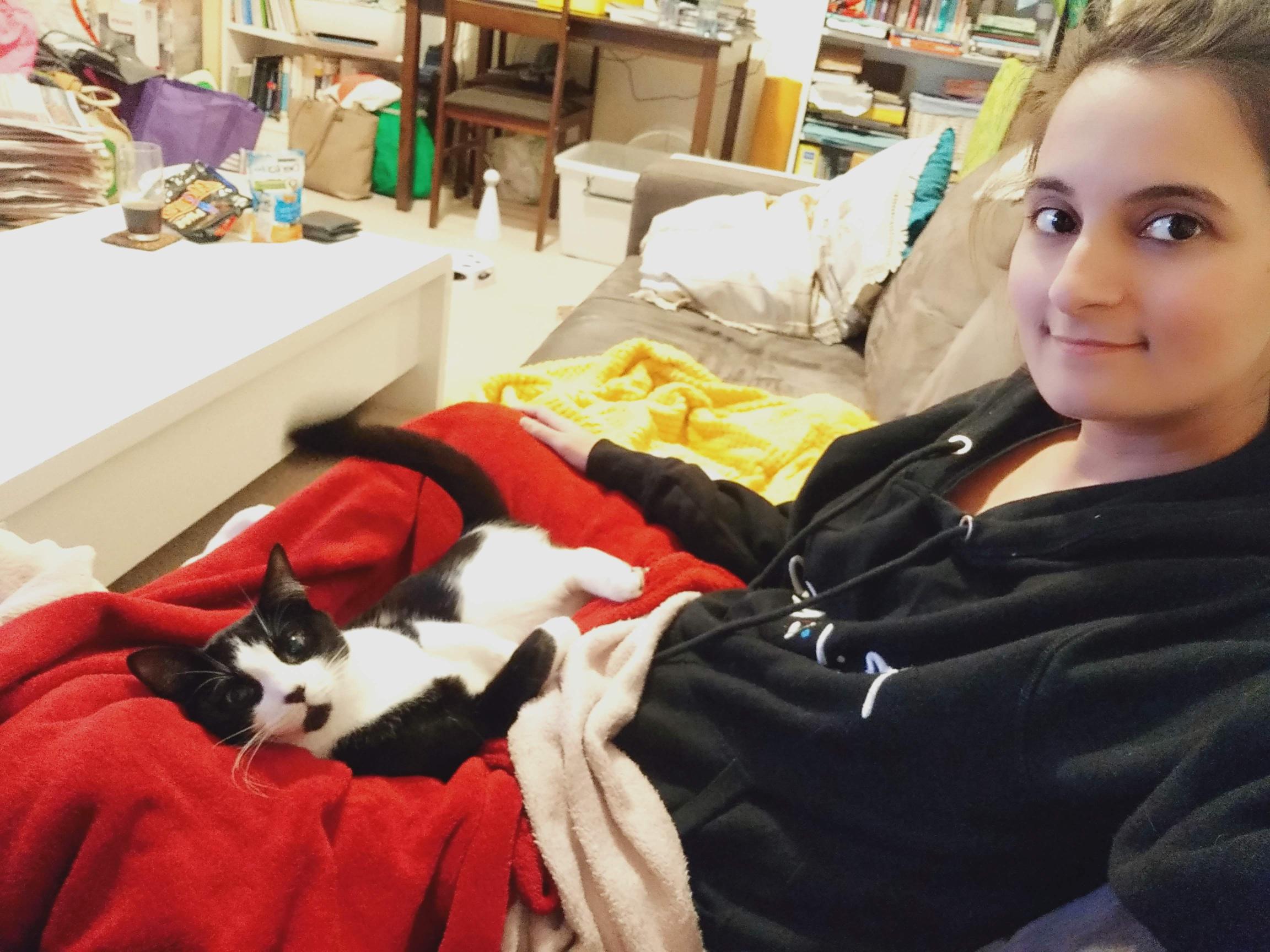 In fact, Poppy's foster mum was nearby and willing to bring her over for a meet and greet. I was disappointed that I wouldn't be able to meet Xorro but said yes to meeting Poppy.
Poppy arrived in a cat bag curled up in a tight little ball. When her foster mum unzipped the bag, Poppy cautiously crawled out onto my couch intrigued by my living room.
Golden Christmas tinsel and red ribbons were strewn across the carpet. My Christmas tree was still up.
Poppy immediately dove for the tinsel like a little child and started rolling all around the carpet.
She was comfortable.
Poppy gave herself the liberty of touring my apartment and settled in. Her foster mum and I had a good laugh as she tried to coax Poppy out from under the bed.
Poppy was not willing to leave. She was home.
Fast forward, today Poppy is 3 years, 5 months, and 1 day old.
My Christmas tree has been replaced with a cat tree. It's covered in gold tinsel and red ribbons, just how Poppy likes it.
She has dozens of toys, her own spot in the living room, and bird friends whom she watches from the windows.
She waits for me by the door and watches me with big crybaby eyes when I leave.
Poppy has brightened my life.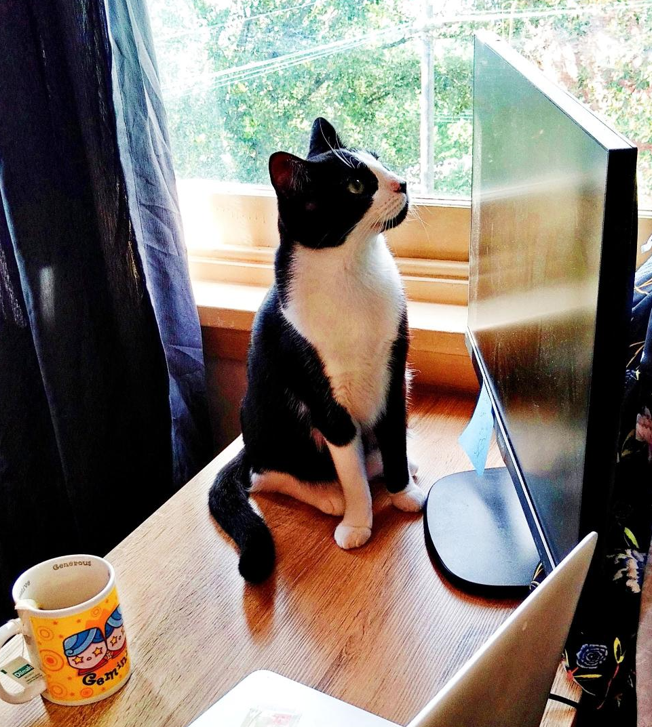 She gave me reason and purpose to change my life for the better in an effort to be there for her and for me.
She lightened the pain from the death of my mum and became part of my journey of finding meaning in loss.
She became someone who I knew would be there no matter what, though I am acutely aware that one day, she will go too.
We don't talk about our pets enough.
Our pets who rescued us.
This National Pet Parents Day, talk about your pet.
Tell me about them in the comments. I would love to hear about how your pet rescued you!
~