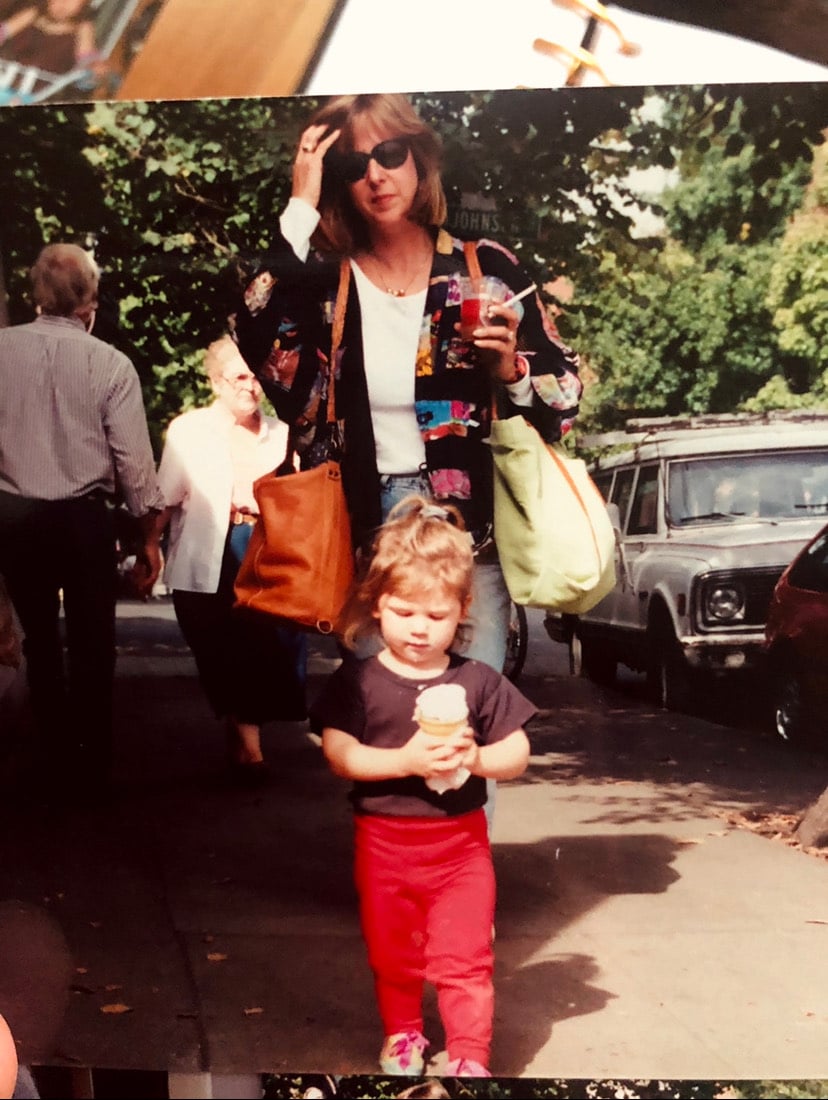 Your Uber Eats driver is my mother.
Not really, but like Ram Das said, "Treat everyone you meet like they are God in drag."
Do you know what it means to feel your humanity? To reach in and feel connected enough to see everyone we meet as an extension of source itself?
I have this moment of overwhelm and I don't want to justify it and I don't need to explain it, but there's something in it that doesn't taste right and so I have to spit it out.
I have to point to this thing I see and maybe you see it too. Maybe this is how we create the shift; we look together.
Perhaps we see a new way then, together too.
This thing I see is one of many moments and born of many moments accumulated too, but I will give you this one moment as an example for the rest. Hopefully, you know this moment all too well too.
When I am driving around the suburban neighborhoods like I live in now, the houses all cozy and also sometimes just too nosy, altogether in mismatched arrays, I'll see a food delivery, you know, one of those Grubhub or Uber Eats kind of deliveries.
It is when I see one of these deliveries, and the driver is an older folk, something of the AARP (no judgment, just reference here) age, and I can see their body doesn't move fluidly as they walk toward the door, that this seems like this is not where they are meant to be.
I see them fumbling with their phone, making sure that where they are and what they have is meant for this door, and there is age in their body, yes, maybe, but also, more intensely, there is uncertainty.
Here they are serving someone food like our parents would serve us when we were little and already at the table waiting, but this is not our parent, and their life force is dimming—why are they still physically laboring in needless serving?
It is right then, something in my heart breaks.
I think of the need they have for this job and I don't pity them—they don't need that from me—but I just wish it wasn't this way, and I wish that the people receiving the food thought of their parents serving them and connected the dots and ran out to hug this fast food delivery parent who is a metaphor for every elder lost to the forgotten rites of passage and prerequisites that create a community of respect and evolution, one generation to the next.
I wonder what this world would look like if we stopped wanting everything to be so f*cking convenient all the time.
I want to know a world where asking why, and giving thanks, is the first muscle memory and we hold the lens of necessity up to every action and consumption we participate in.
And when we don't, we hold each other gently in accountability.
My heart breaks, to break free. Free from a system that has failed the people who give the system any body, any life at all.
What if we unbound ourselves from any spaces that perpetuated separation?
What if we became unbound from the constructs that began with too many constraints and pieces that don't fit but have been good enough; this is how we choose and become new and more cohesive, in any small and great ways we can. I want to scream it out loud, and I do not know if it is right, but I look around and know what I see is some kind of taste of wrong.
I see the fast food delivery.
I feel the sensation rise in my body, and it moves me open.
I can see wider, and I step forward, bigger and more tenderly into feeling my heart expand.
It breaks open surely, but it is also sweetly so that I might hold well and tenderly too, this human, this parent in disguise as a precious-faced 18-year-old pizza delivery kid.
I don't know what is right, but I do know what feels right, and I know that shifts our world toward what it needs, away and far from the codependent convenience of unconscious consumption.
This overwhelm is my felt knowing, my nervous system's awareness, that in any distress of another, lives a fracture in the connected web of our shared design.
We are biologically in this together, and I'm honored to feel the epic weight of that eternal and intangible truth with you.
I love you.
~