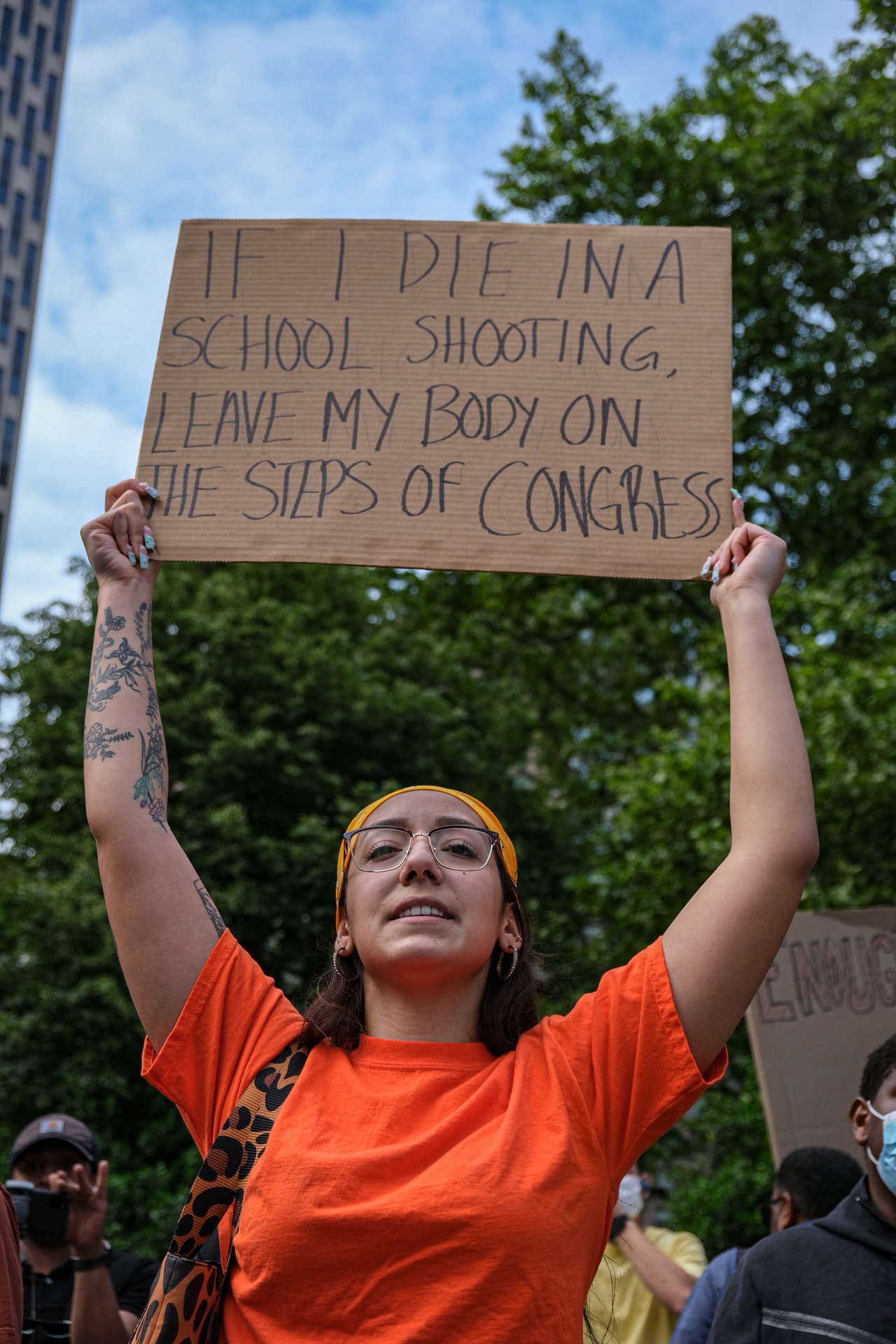 As the heart-wrenching details and videos of the police response to the massacre in Uvalde, Texas, continue to surface, a frightening correlation has emerged: the parallels between that horrific event and the non-action of Congress cannot be ignored any longer.
It took responding officers 77 minutes to breach the classroom where the still-active shooter was reigning terror down on his innocent victims. A spokesman for the Texas Department of Public Safety defended the slow response, stating that the officers "could've been shot."
These officers, who were armed, who were trained in how to handle an active shooter, who were outfitted with protective gear, were told to stand down. These same officers received active shooter training that specifically instructed them "to place themselves in harm's way and display uncommon acts of courage to save the innocent."
Their training also goes on to say, "As first responders, we must recognize that innocent life must be defended. A first responder unwilling to place the lives of the innocent above their own safety should consider another career field."
Similarly, members of Congress who are paid to represent the interests of their constituents are more concerned with their image being shot down by voters than they are with representing their wants and needs through meaningful legislative action.
As the horror was still unfolding inside Robb Elementary in Uvalde, police officers were patrolling concerned parents in the parking lot, detaining some, rather than pursuing the actual shooter inside the building.
Meanwhile, our representatives in Congress attack each other, turning each new tragedy into a battle of Red versus Blue, instead of going after actual criminals. The officers in Uvalde ignored the heart-wrenching cries of parents who only wanted to protect their innocent children, just as Congress has ignored numerous calls to action: Columbine, Virginia Tech, Pulse Nightclub, Sandy Hook, Parkland, Las Vegas, El Paso, Buffalo.
Multiple victims called out for help from inside the building. One student made six separate calls to 911, pleading for help and protection. Commanding officers instead decided to wait until the danger had passed. At least one victim bled out in the interim, while the threat was thought to have been contained.
This innocent life might have been saved if not for the inaction of those who were trusted to protect her. Just as the gunman was allowed to continue to fire unimpeded and continue to ruin more families' lives, our elected representatives have ignored the calls to action from their constituents as more and more shootings continue to shatter families and claim the innocent.
The Senate refused to even read H.R. 8 for over a year, after it was passed in the House. They seemingly waited until they felt that the danger had passed and the next news cycle had hijacked our attention. We are now averaging a mass shooting every 16 hours in this country. Now every news cycle is a shooting, frequently characterized as a mass shooting.
This can no longer be left to a political debate. It is too important for that. This is a major health crisis. You should be horrified. You shouldn't be living in fear, but you should be appalled by what is being allowed to transpire over and over again. More importantly, you should be informed. Read H.R.8. There isn't much to it. Even if they do pass this bill, there is a lot more work that needs to get done.
We have to hit this crisis from every angle: gun lobbies, mental health, law enforcement, and holding our elected officials accountable. It is possible to protect the second amendment for law-abiding citizens while keeping deadly weapons (especially of the high capacity distinction) out of the hands of dangerous criminals. Stay informed. Read the bills. Connect with your representatives. This is too important to ignore. Don't wait until it happens to you.
~