This post is written in partnership with Color Up, an award-winning CBD skincare company and wellness center committed to using organic, natural, and environmentally friendly ingredients. They source from ethical, cruelty-free, and conscious suppliers, and we're honored to work with them. ~ ed.
~
A colleague once told me my anxiety was "palpable."
That wasn't the way I wanted to live my life—radiating anxiety dust clouds à la PigPen from the Peanuts. So, I started adding CBD into the lattes I bought from my favorite Boulder, Colorado cafes.
From coffee add-ins, to gummies I brought home with me for the after-a.m. anxiousness, the subtle difference I felt was enough for me to begin using the stuff semi-regularly for a little extra support. So, I knew CBD "worked" for me.
What I didn't know until just a month or two ago, is that it even works (like, really works) for your skin. A little research and it's easy to see why:
Our bodies have something called an endocannabinoid system (ECS), which is absolutely critical to our moment-to-moment functioning in almost every way. The cannabinoid receptors in our brain basically act like little internal traffic controllers that turn certain activities up or down based on our body's needs (1).
When we use CBD, which has a similar structure to the natural endocannabinoids in our bodies, we supplement the function of our systems that regulate deep functions like sleep and pain control (1) and surface-level responses like inflammation, acne, and eczema on our skin (2).
And as the winter rolls around with its crisp, cool air and (for some of us) the icy glare of family members with opposing political views causing all sorts of "inflammatory responses," we could, many of us, use a little support–from our skin, way down deep.
This CBD Facial was the gift I never knew I needed.
My boss, Shanon, recently decided to treat me to a little TLC at a local Denver business called Color Up.
Color Up is a full-service wellness center offering massage therapy, nail, and skincare services—even brows and lashes. They're also a maker of super clean, full-spectrum and pure CBD face and bodycare products geared to treat all the same things you'd go to the studio to handle, but from the daily, habitual comfort of our homes.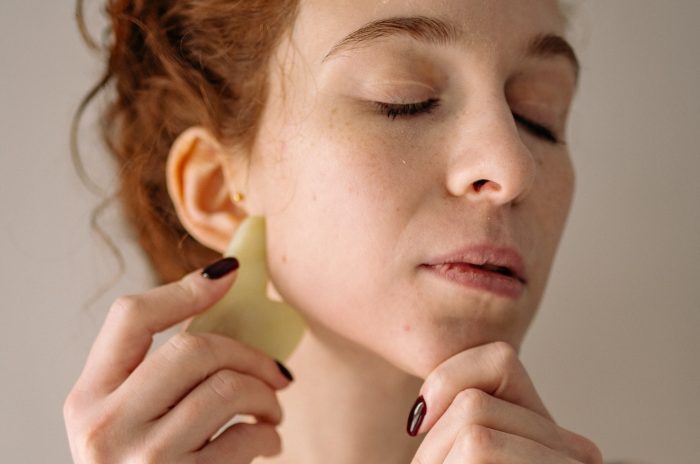 I was psyched to take a trip to get some self-care on, for sure. But frankly, I had no idea what I was in for or how it would change my life (in minor but important ways, of course).
I could go on for paragraphs about the artsy, hippy vibe of the studio, the kindness of the staff, and the odd comfort that there was in knowing that all of the products that were about to be placed on my skin were made in-house. I'd even been given a peek into the on-site lab where all the formulation and testing takes place.
There was something so simple about it all. Like I was visiting a neighbor's at-home apothecary versus a commercial outfit.
I could ramble about the expertise of Ashley Deckard, who is not only an aesthetician and owner of a.d. esthetics at Color Up but the Assistant Director of Education at Color Up and educates bodywork professionals about the scientific benefits and systems of working with CBD and the skin to help reduce swelling and inflammation, fight bacteria, balance our skin's moisture, combat stress hormones, and reduce acne pain (3)—among its many other uses.
And the way she talked to me about my skin like she wanted to have a relationship with it? Well, to skip ahead, I now have an aesthetician, which is something I never thought I'd say.
But really, what I want to highlight is the fact that as these products went onto my skin, layer after layer, I lost track of time, my stress, and everything heavy.
The experience felt endless—like I'd entered a self-care wormhole and was about to wake up 10 years younger despite only an hour of Earth time having passed.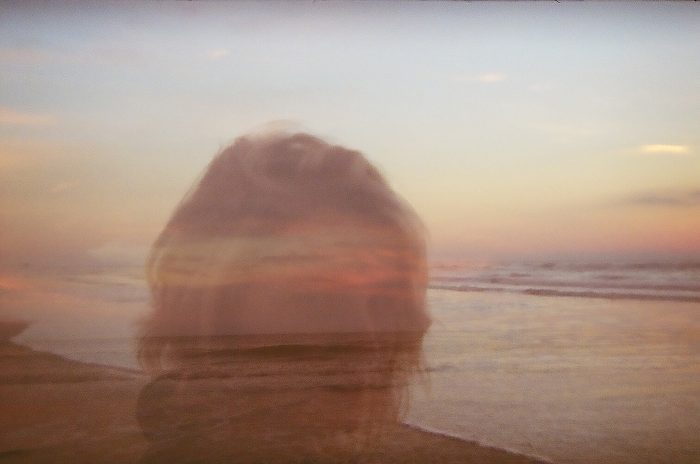 By the time my facial was done, I felt as if I had received a full body massage, when all that was touched was my face, neck, and a small portion of my shoulders. I wanted to bottle my experience up and bring it home with me.
I wanted to share it with family (namely my mom), and with you. And it turns out I could.
Color Up's Holly Jolly Skincare Travel Kit contains everything I could have possibly wanted so that I could take it all home to determine which products I most needed (or wanted to share with a loved one to offer them some quality TLC).
And it's perfect for wintertime escapes from the cold or to the warm embrace of family during the holidays. It gives you just enough product to last about 3 weeks, includes 9 items from Color Up's product line, and a custom Color Up Reusable canvas bag that's a TSA-friendly lifesaver (as I can attest, having now traveled standby twice with the kit in a carry-on bag).
And with a product that is legal in all 50 States due to its THC content of less than .3%, there's zero percent concern that your goodies'll be confiscated.
I've been pampering myself with both the kit and some full-sized items from it since my first visit to Color Up two months ago.
Here's the 7-Step Color Up Routine that's been keeping my skin happy & glowing as of late:
Of all the freebie skincare products I have in my drawers right now (and trust me, there's a lot), this is my very favorite, most indulgent line, and the only one I've actually purchased post-sampling.
And when I say happy and glowing, I mean I feel youthful and experience a small sense of shame even thinking about layering makeup atop the nourishing, luxurious layers of natural skincare on my face when I slather this stuff on.
1. REMOVE
I use Color Up's REMOVE Foaming Cleanser (which comes in a 1 fl.oz.bottle in the travel kit) to get my skin naked. I'd been using a Neutrogena cleanser that was leaving the skin on the uppermost parts of my cheeks and just below my eyes a little dry, red, and flaky. The foaming, oily consistency of REMOVE seems to lift everything right off and still leave my skin feeling quenched with a light layer of moisture.
2. FIRM 
After my skin dries, I take a small bit of FIRM peptide serum and apply it in upward strokes all along my face and neck. This is one of the items I have in a full size now, I loved it so much, but it comes in a .125 fl.oz. jar in the Travel Kit.
I swear, I can see and feel the firming effects of this stuff almost immediately after application, and I like to imagine it takes about 5 years off my complexion.
Get firm on your skincare essentials by sampling the best of Color Up's staples >>
3. BRIGHTEN
Merry and bright; that's all I can think of when I see the name of this (and when I dab it lightly under my eyes).
The skin beneath our eyes is some of the most fragile and deserves some ultra-tender TLC, which Color Up's BRIGHT eye cream is perfect for doing. In combination with the FIRM peptide serum, this is where I really start to feel like a young little sprite—and I'm nearing 40.
Maybe it's just my mind really taking in the wishful thinking, but this stuff is a favorite treat and the .125 fl.oz. container in the Travel Kit has lasted me over a month at this point. It's the gift that keeps on giving comfort and joy in my aging.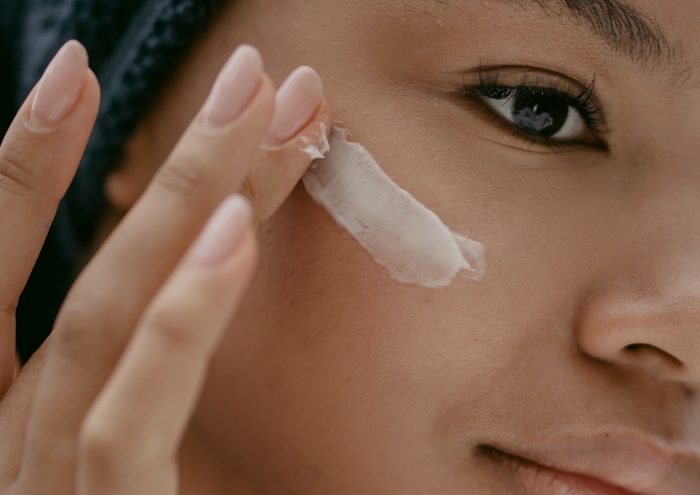 4. REMEDY
I have super oily skin, but the REMEDY Treatment Oil  is something that can be used when we have some extra dry spots. And it's good for far more than just the skin on your face. I've used it as an under-eye makeup remover, and have used it as cuticle oil (the .25 fl.oz. in the Travel Kit lasts forever the way I've been using it).
5. MOISTURIZE
Depending on how dry my skin feels on any given high-desert, Colorado morning, I apply a layer of REPAIR or REPAIR LIGHT (Color Up's Travel Kit comes with both in their own .5 fl.oz. containers) to give my skin a little drink of CBD-y, nourishing goodness and help it better absorb the other good things to come.
If I'm going to be active and outdoors, I'll rub in some of Color Up's ELEMENTAL Zinc Moisturizer (also in the Travel Kit) for its natural sun protection in a perfectly weightless application. It's the best feeling "sunscreen" I've used on my face; I've just got to reapply a bit more often than with other heavier things that don't feel as good on the skin. And that's not a problem since when used regularly, it may reduce the appearance of large pores, even out skin tone, and enhance collagen synthesis.
So, that's my daily routine, and then there's what I do on a weekly basis. And this is where I've really fallen in love enough to indulge in full-size purchases:
Test out the AB-CBDs of natural skincare with the Holly Jolly Travel Kit+. Buy 1, Get 1 same product FREE on Black Friday >>
6. Twice a week, I use EXFOLIATE, which is an enzyme mask that's replaced my former Neutrogena scrub. It has completely done away with the dry, red skin beneath my eyes. I put it on after shampooing my hair and washing my face with REMOVE, and let the EXFOLIATE enzyme masque sit on my face while my hair conditions and I shave my legs. By the time I rinse, I can feel the dead skin fall away and it. is. glorious!
7. And then once a week, I treat myself to a DETOX clay masque. The scent and smell of this stuff is divine and simple—just the way I like it—and combined with the daily care routine that follows the mask, I'm left with skin feeling baby soft.
The Holly Jolly Travel Kit may not come with the DETOX masque, but it does come with the GLOW illuminating mask for the season, which seems awfully fitting for the twinkle of the holidays.
Look, I don't know about you, my fellow almost 40-year-olds, but it feels like it took forever to find a skincare routine that I really, truly love.
So often, I've had a skincare product experience where I've really wanted to love something but just couldn't get my excitement up enough to consistently stick with the products or routines for what they do. Instead, I sink back to "bad behavior" buying drugstore products that seem to do a job "well enough" despite that they leave something to be desired.
With Color Up, I've found something I actually love in terms of texture, scent, cleanliness, and overall results—something I'm willing to splurge on—something that helps me remember that I'm worth pampering.
And frankly? Well, I think you deserve it, too.
Treat yourself or someone you love to some everyday luxury >> 
~
The Holly Jolliest Skin you'll ever have Starts Here.
1. The Holly Jolly Travel Kit +
1/3
Containing nine effective full spectrum CBD products, the Holly Jolly Travel Kit+ is for the person on your gift list who takes skincare seriously when they are on the go. This'll leave their soul merry and their skin beautiful and bright.
Take 20% OFF w/ code ElephantJ >>
~
Resources:
1. https://www.health.harvard.edu/blog/the-endocannabinoid-system-essential-and-mysterious-202108112569
2. https://www.dovepress.com/therapeutic-potential-of-cannabidiol-cbd-for-skin-health-and-disorders-peer-reviewed-fulltext-article-CCID
3. https://Color Upco.com/cbd-skincare/cbd-for-acne-the-ultimate-guide/