"LaNease, will you accept this rose?"
I know it may sound crazy, but these six words changed my world forever.
The year was 2003. I was 23 and on a brand new show called "The Bachelor." When Alex Michel, the first official bachelor, offered me that rose, I felt so many emotions.
I was shocked because prior to the show, I thought I was a complete and self-assured person. But once I got out of the limo that first night and began making small (and big) talk with the other 25 women, as well as Michel, I suddenly felt so small. These women went to Ivy League Schools; they all seemed so intelligent and confident. Although I had made straight A's since I was a child, and always landed on the honor roll and in gifted classes, and had had some success in my dream to be an actress, I suddenly felt so insecure.
When I received a rose that night, I felt shocked but also validated at the same time. Suddenly, I thought of all the ex-boyfriends (or really anyone) who had hurt my feelings growing up and felt like, "Ha! See, you missed out! Out of all of the women in the world, I am considered top tier."
The truth was, I am top-tier. But the sad truth was that I needed a reality TV show to tell me that.
Some true Bachelor Nation fans may know me from being The Very First Kiss on "The Bachelor." Some may know me from being the first African American woman to be on "The Bachelor." And when you put those two things together, boy do you have some salacious TV—and for me, a recipe for some real soul searching.
After the episode of me kissing Michel aired, I had the opportunity to be interviewed by Diane Sawyer and Howard Stern, and appeared on "Good Morning America" and "Access Hollywood," to name a few. I should have been on top of the world, but then I began reading comments online from people.
Most of the comments were nice, but of course it's the bad ones that stick out and replay in your head. Comments like "Who does that Black girl think she is?" and "LaNease will never get picked." We were also on the front page of the L.A. Times with the headline "One step forward for men, 25 steps backwards for women."
The intense scrutiny, for me, turned out to be unbearable. I began to question my entire 23-year existence. For the first time, I doubted everything about myself.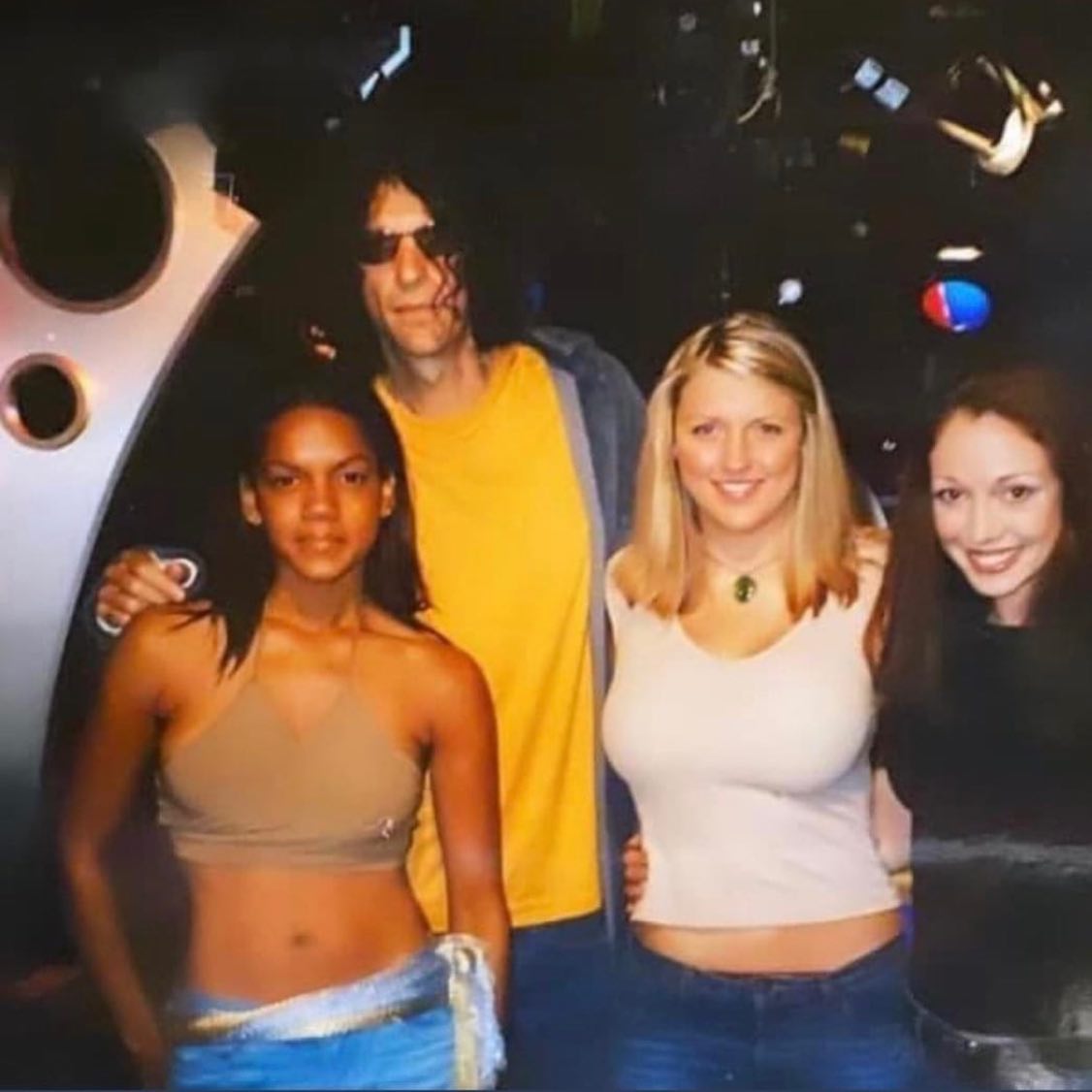 Growing up in Los Angeles, the color of my skin had not been an issue. And suddenly, on the world's stage, it was. I became sad, confused, and angry. Sad because I believed I was a good person and some people were reducing me down to the color of my skin. Confused because I wasn't sure how to show up anymore. Who was I? And angry because I did not feel that I deserved to be made to feel this way.
I became angry at everyone I had ever known because I realized that I did not love myself—and I believed they were all culprits somehow. This lack of self-love, and all that it brought about, turned into a dangerous downward spiral where I began escaping my feelings by using pills and alcohol.
For a year of my life, I spent most days crying and avoiding my feelings through various substances. But no one can survive like that, including me.
One day,  I became incredibly sick, and because I was already super thin, my mother took me to the hospital. They would not let me leave because of my physical condition, and that began my healing journey. It was 20 years ago, but I remember it all like it happened yesterday.
When they would not let me leave the hospital, I wondered, "How did I get here?" And then I said, "God help me." I ended up staying in the hospital for five days. I began eating regularly, received therapy, and finally stopped my daily substance abuse. When I left the hospital, I was intent on not going back to what got me there, so I began out-patient therapy.
It was a difficult road, but thankfully, I got sober and began to heal the actual parts of me that I was trying to escape. I realized that I did not genuinely love myself. I had been trying so hard to make others happy, to impress those I loved, that I put myself last.
That was how I got there. I was empty, and that emptiness was what ultimately led to my depression and substance abuse.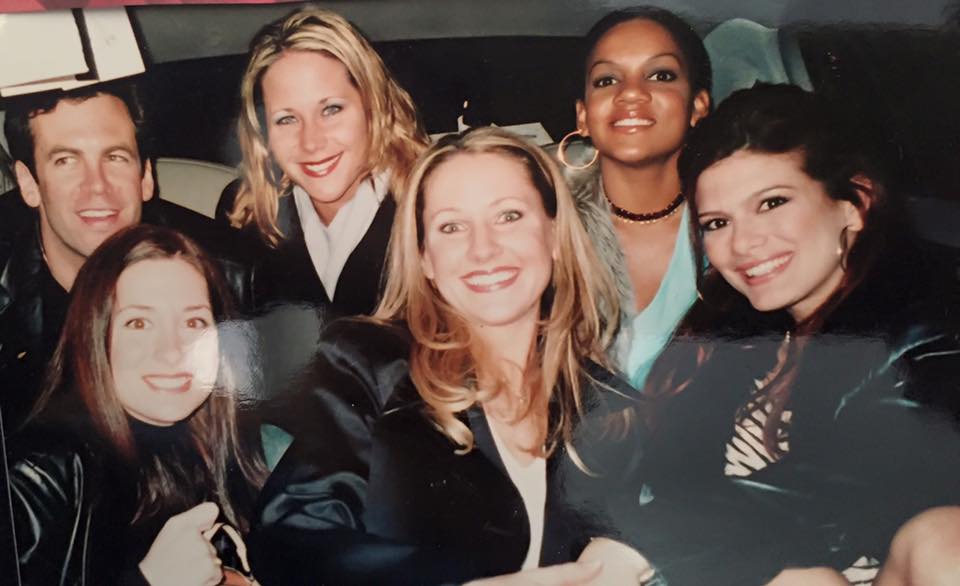 If I wanted to regain control of my life, I had to learn to put myself first. Really, that is what self-love is about. It's acknowledging that our needs, our thoughts, and our feelings are just as important as everyone else's. Often times, kind people and those who consider themselves empaths put others' needs and opinions above their own, but this is dangerous and can lead them to feel empty and alone when no one helps them meet their needs.
I started thinking of self-love as self-preservation.
It's the knowledge that we are showing up as the absolute best person we can be, and the opinions of others cannot trump our own opinion of ourselves. It's also guarding our energy. Doing our best to only allow those who respect us to be in our presence. And it's not that they need to agree with us all the time, or cater to our demands, but they respect us enough to listen to what we have to say and to consider our thoughts and feelings.
My journey to self-love had to start back from the beginning. I realized that I was never taught that big little lesson that we all matter, including me. Every one is uniquely wonderful, and we need to both love ourselves for that uniqueness and find those who appreciate it.
And we can't be afraid to just be by ourselves. We can't shrink to fit in. Our love for ourselves cannot be conditional on the love and approval of others, because if it is, what happens when that love goes away?
I eventually wrote a children's book called Your Special Light, which is a way for parents to have that oh-so-important conversation about self-love with their child, so they can grasp the concept early in life. I'm also happy to say that I was able to return to my first love of acting, and starred in and produced my first feature film, "Heaven's Revenge."
It was a tough road, but I will always be grateful to "The Bachelor" for helping me discover true self-love.
~
Please consider Boosting our authors' articles in their first week to help them win Elephant's Ecosystem so they can get paid and write more.
~