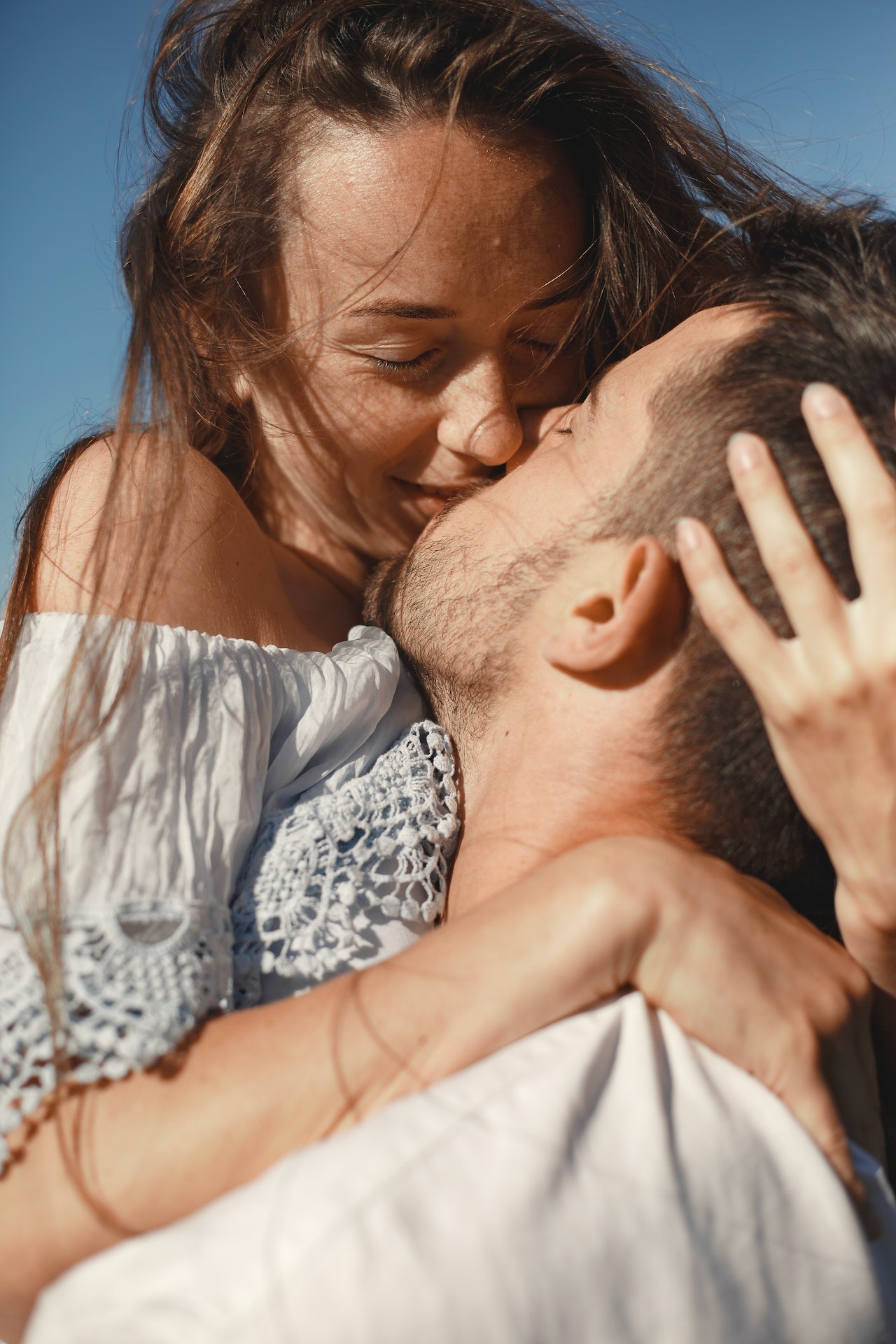 Dating does not have to be hard. Dating does not have to be exhausting. In fact, it can be the most enjoyable experience of your life.
Even though I am happily married, I still look back on my dating days as such an important part of my journey. I got to meet all kinds of interesting people, grow my confidence, try new experiences, and eventually meet the love of my life. I wouldn't trade the challenging moments for anything.
My mission is to bring the fun and excitement back to dating. I want to show everyone that it can be a transformative process that will lead you to success in the end.
Are you ready to make dating enjoyable and meet the love of your life? Here are seven ways to do that.
1. Take the pressure off yourself.
Listen, there's no one timeline to fall in love, get married, and have kids, even if it seems like everyone around you is following one. We are all unique beings on individual life paths; there's no rule book for when people should hit certain milestones. So when it comes to dating and finding love, take the pressure off yourself!
If you go into the dating world thinking you have to get married within a year, your experience will already start off with unrealistic expectations. Your dates will also be able to feel pressure in the energy you're giving off. It's great to be confident in what you're looking for and only date people who match that, but don't put an unnecessary timeline on yourself. When you can lean back and trust that your life will work out the way it's meant to, dating will feel immensely easier.
2. See it as an experiment.
The best way to take the pressure off yourself and have fun with the journey is to see it as an experiment. The truth is that life is really one big adventure with multiple outcomes. You get to decide what reality you want to create and live in. You get to decide what people are in your life. One of the most powerful things I do with clients is belief reframing. Instead of thinking, "Dating is hard and I will never meet anyone," try a new belief, "Dating is a fun experiment where I get to meet interesting people." When you approach it from that lens, you can take your time seeing who you best connect with and can grow a solid relationship with.
3. Plan ice-breaker dates.
Instead of the typical "let's meet for a drink date," try a date that will break the ice. When you meet at a bar or restaurant, it can easily turn into feeling like an interview instead of a genuine conversation. One of my favorite date ideas that my husband and I still do is comedy shows! Find your local comedy club and see what events they have coming up. Tickets are usually affordable and the shows are still as funny. This is a fun way to lighten the mood, get the conversation flowing naturally, and see if your date has a sense of humor!
4. Work with a trusted guide.
It's normal and expected to have new insecurities show up when you are actively dating. Love can be such a sensitive topic as it's something that the majority of us deeply desire. So when you go out into the world forging new romantic connections, there will be some inner obstacles and new lessons. This is why I encourage anyone dating or in a relationship to work with a guide, whether it's a therapist or a coach. It's important to have someone by your side when these new lessons pop up so you can learn and grow instead of running away from a potential match.
5. Be your authentic self.
When I first started my dating journey, I was trying to be someone I was not. I wanted to be liked by everyone, not really having a personality of my own. I was so insecure in myself that I was hiding behind the mask of a party girl, which I assumed every guy would desire. All this did was leave me feeling burnt out from trying to hide my authentic self, who was caring, sensitive, and creative.
Dating was not enjoyable when I was hiding away, and it left me with dead-end dates and relationships. When I started to do the inner work and grow my self-acceptance, everything changed. I started to match with dates who aligned with my true self and enjoyed dating a whole lot more. I could just be myself and not have to think so hard about who I was trying to portray. After six months of dating this way, I eventually met my soulmate.
6. Follow your passions.
Instead of relying solely on dating apps to meet potential partners, why not try a new and fun way? This way allows you to meet like-minded people and get to know yourself better in the process. This way is actually quite simple: follow your passions and watch the magic unfold. Maybe you have a hobby that you love or have been wanting to pick back up. Maybe you have been eyeing that art class but talked yourself out of going. When you pursue your passions, you are automatically surrounding yourself with people you will align with. Take that class or go on that group outing, you never know whom you may meet in the process.
7. Make the first move.
Ladies, listen up. It's time for you to ditch the belief that men have to make the first move. Men are actually waiting to be asked out and would love the opportunity. I met my husband on Bumble, which is an app where only the woman can start a conversation. I actually appreciated the power I had in who I matched with and started messaging. Sure, some conversations still fell flat, but the app ended up being successful for me in the end. When you make the first move, your journey will become enjoyable because you get to make your intentions known and go after who you are attracted to. Send the first message or ask out your crush and be pleasantly surprised.
Bonus tip: get off social media!
Okay, I couldn't end the article without this bonus tip because it's becoming a rampant problem. Please, stop following social media that just perpetuates negative stories about dating and relationships. All I see now are dating stories gone wrong, dating app messages being shared all over the internet, and viral videos of someone bashing men and/or women.
Look, I know that extreme opinions are what get views and some may be funny. But if you're seriously looking for love, stop following this stuff. If you're looking for validation that dating is hard, you're just going to create the reality that dating is hard. Instead, find new accounts and people to follow that exemplify the relationship you desire.
And better yet, spend less time on social media and more time in your own life building connections with real humans. Love is waiting for you.
~
Please consider Boosting our authors' articles in their first week to help them win Elephant's Ecosystem so they can get paid and write more.