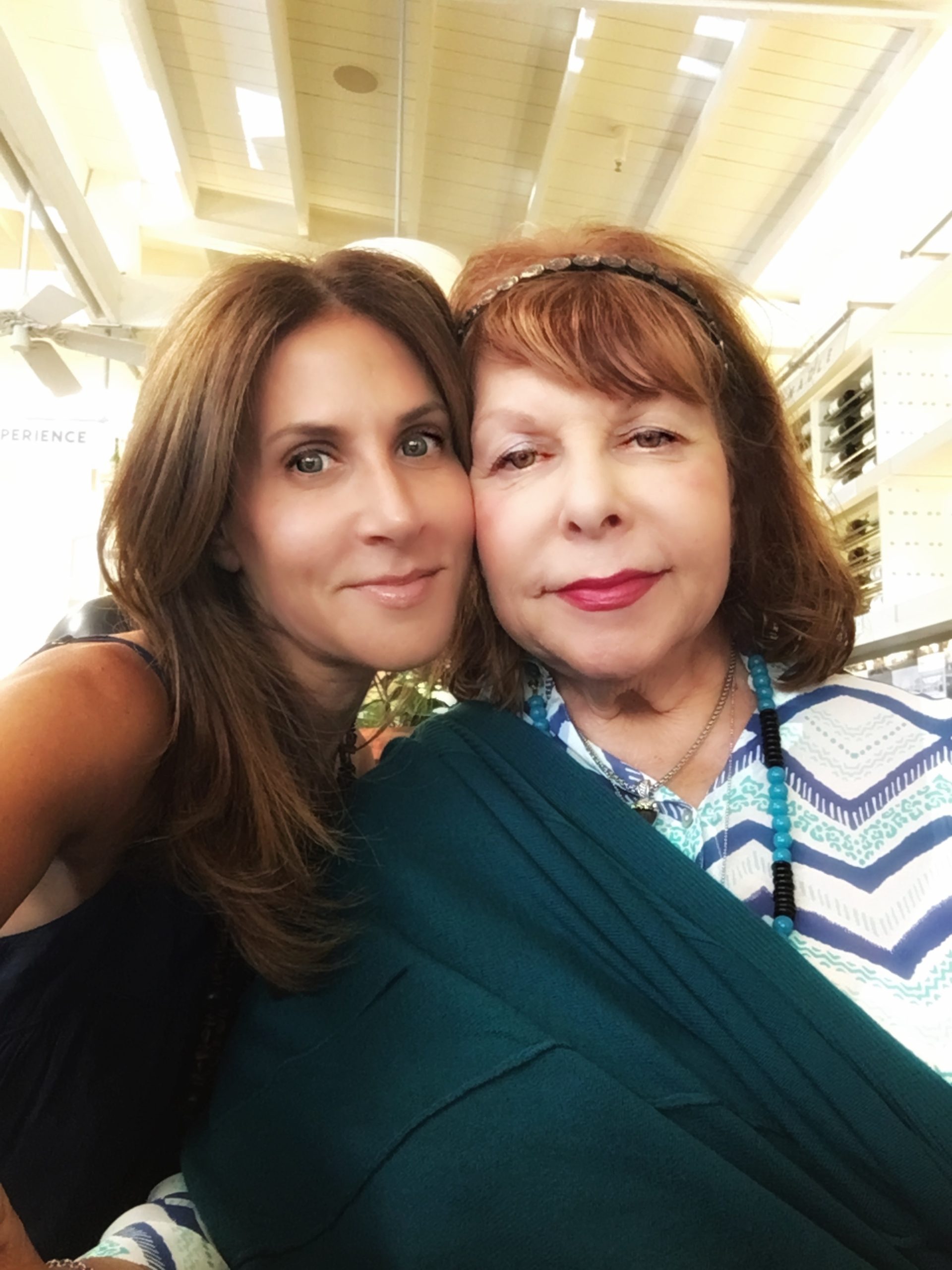 When my mother died, I was told to give it time.
They said my heart would feel less broken and I'd return to myself again soon.
Time hasn't healed my heart, though. I'm still grieving. It's been six years since my mother passed away, and there isn't a day I don't talk about her, cry that she's gone, or miss her like crazy.
No, I'm not the complete mess I was the first months after she passed or during the seven years she suffered from Lewy Body Dementia.
I'm functioning well now, getting everything I need to do done, and laughing with my husband, children, and friends again. I'm out of my sherpa-lined pajamas and in the world.
Yet, there's no denying that losing her had its way with me. It turned me into somebody else—not worse or better, just more fragile.
And, there's no escaping the empty feeling at the bottom of my heart, reminding me that a giant piece of myself is gone—my mother.
Some days the earth feels bottomless like I'm rocking from side to side inside a canoe without any oars or a way back home. Then, there are particularly difficult days when my grief is profound like on her birthday, holidays, and most especially, on Mother's Day.
After I moved away, there were several long phone calls between us throughout the day on Mother's Day. And in each conversation, there was this sweet sensation of belonging to her as if I never left home, and I was still her little girl.
My mother and I didn't have a picture-perfect, mother-daughter relationship. We were at each other's throats often. When I was 16, she told me she never would have chosen me as her friend, let alone to be her daughter.
But, by the time I became a young woman, we both realized that even though we may not have picked each other, we were destined to learn from each other. And so we did the work and shaped each other's character and sensibility—one battle, one apology, and one warm embrace at a time.
I suppose I was to curb myself from looking for her everywhere I go, and that I shouldn't expect to hear her responses to my every thought. Most likely, that's what everyone had implied I do: forget, move on, and save myself from reliving the pain.
But, I prefer not to pretend my heartache isn't still with me or that it isn't as deep as it is. I'd rather remember everything between us, and accept that I will feel a certain type of sorrow for as long as it takes.
There isn't a time limit on our grief and there isn't a one-size-fits-all way for us to mourn. Nor are there stages or steps for us to climb our way up.
Mourning is an individual journey.
Now, on Mother's Day, I touch that space at the bottom of my heart and feel my wounding. I don't expect it to be healed anymore, and I don't hope or pray for the pain to be gone as I once did.
I hold my hand there for a little while and say, "Thank you for the pain I feel today. Thank you for the time my mom and I had together, the wisdom she imparted to me, and the love our spirits continue to share."
These words, this ritual, and mostly being accepting of my grief are what help to soothe my soul. I no longer apologize for not myopically celebrating my motherhood on this day or for missing my mother more than usual.
I don't take my role as a mother for granted; I love my children immensely. Making peace with grief, living with it, feeling it, and not hiding or rejecting it means I can simultaneously experience contradictory emotions.
It means I'm aware of the beauty that exists all around me, that I haven't lost sight of the present moment or become hyper-focused on my wounding.
It says: I'm alive and engaged with my grief.
Our hearts are big enough and our love is wide enough to simultaneously encompass the pain we feel and all the beauty in the world.
Still, some may find this to be too heavy-hearted. They may want to gracefully move through their grief, and possibly impose that ideal on themselves and others.
However, sometimes that grace eludes us, and mourning our loved one is more of a work in progress, a labor of love, and not as straightforward as we'd like.
Welcoming our grief, simply suggests that our heartache like every other emotion we feel is natural and human. We don't have to push it down or cast it away because it feels dull or somber or displeases another.
This Mother's Day, I'll sit beside a bouquet of long-stemmed, red roses, my mother's favorite. I'll hold my heart and remember my mother in all her radiance. Amidst my tears, I'll breathe in the elegance of the rose-infused perfume and I'll delight in my children.
And my heart, even though it hurts more than I desire, I'll allow for that too.
After all, I'm grieving—still.
~
Please consider Boosting our authors' articles in their first week to help them win Elephant's Ecosystem so they can get paid and write more.