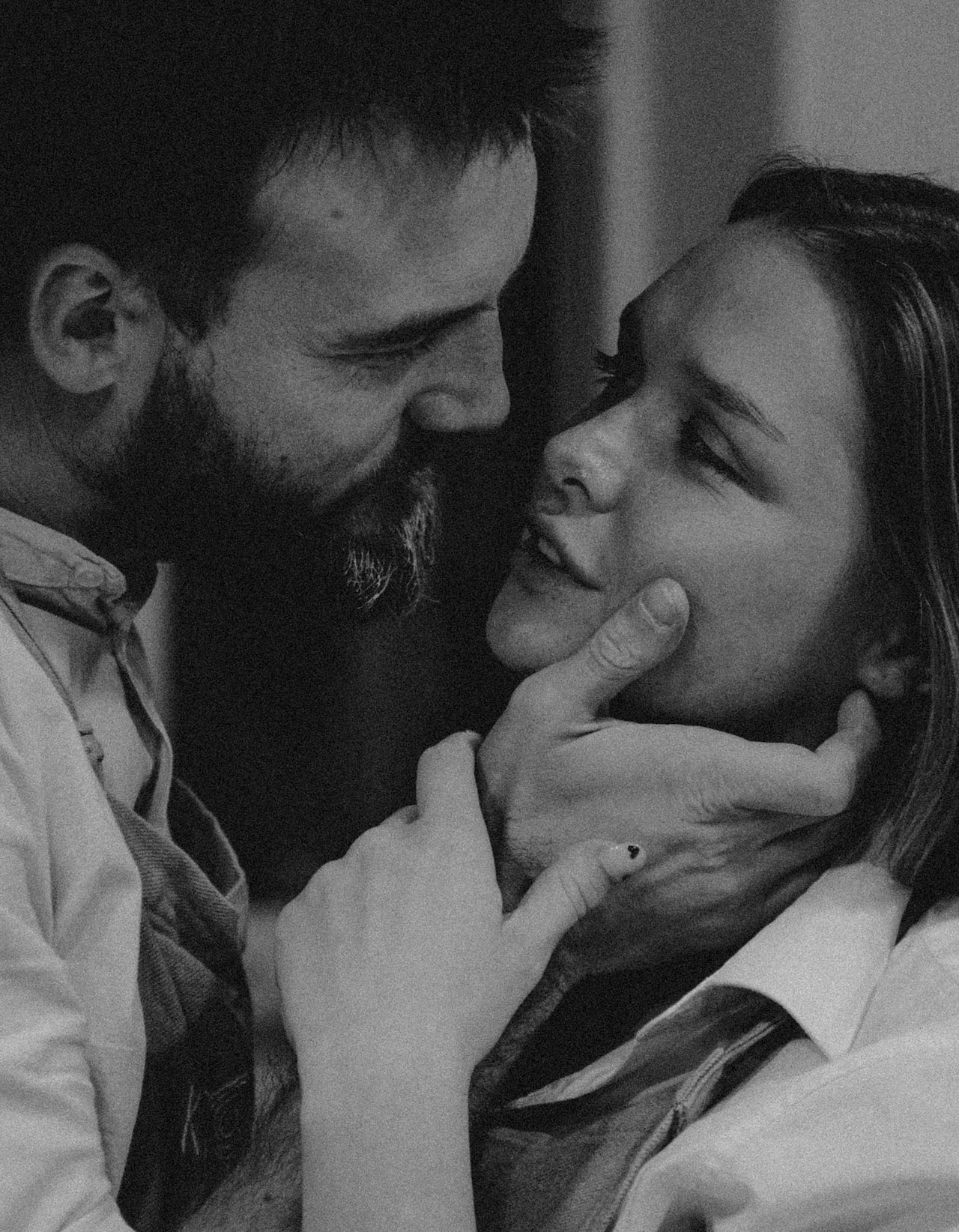 My journey to love was not smooth sailing by any means.
I went on close to 100 dates before finally meeting my soulmate.
Some dates were fun, some frustrating, and some were just a downright waste of my time.
Don't get me wrong. I don't regret any part of it. I can now say that I am thankful for the experience, and I got to meet so many (mostly interesting) men along the way. At the time, though, it felt frustrating to keep putting myself out there only to be ghosted or not feel a connection.
There were so many days I questioned everything I was thinking. I was questioning if love was even out there for me or if my soulmate was even real. Finding love was a dream of mine that I wasn't sure would ever be more than a nice thought.
But despite all the frustrations and doubts, I continued to put myself out there. Saying yes to dates for years before it all fell into place and love found me. Even after being ghosted and left on read, I still persisted. I knew deep down that it would work out.
After going on nearly 100 dates, I learned a lot about the different types of men out there in the dating world. I met men from every culture and career imaginable. It was fun to get to meet so many people even if I didn't feel a romantic connection.
During this wild dating journey, I started to see similarities in the red flags that would pop up with men. These red flags would tell me that this man was not serious about a relationship and love. He just wanted entertainment or a short-term fling. Even though I am now married, I know these men are still out there. I see it with my clients all the time.
When I really thought about it, I realized that there are four main types of men who women need to avoid dating at all costs. Why should you avoid them? Well, these men have no intention of having a meaningful relationship. They date and pursue women for the wrong reasons (which I will detail below).
These types of men are why clients come to me, because they are frustrated with their love life going nowhere. But do not worry, there are plenty of available men who are serious about finding love, just like you. With some mindset shifts, confidence-building techniques, and intentional action, you too can attract meaningful love!
Before you go on another date, read the types below and know what to look out for. Don't waste your time on these men. Save your energy for men who are ready for love. I promise they are out there!
Four men to avoid on your dating journey:
Romantic Ghost
This man will sell you on a big dream and talk about how he wants a relationship early on in meeting him. He will endlessly compliment you and tell you that you are amazing. He will say things like, "You are the exact woman I've been looking for." This all sounds great right?!
While he talks a big game in the beginning, as you progress in your relationship, he will slowly start to pull away. He will stop answering texts as fast as he used to, and he will cancel plans with you last minute claiming he is busy.
At the first sign of the relationship getting serious, he will become distant. You will try to ask him things like, "Where are we in this relationship? Where are things going?" Or maybe you ask him to meet your family because you are serious about him. When things start to head toward commitment, he will disappear without a trace.
The man who was so romantic and in love with you at the beginning is now just a ghost from the past. It feels like he was never a part of your life because he disappeared so easily. The romantic ghost loves the attention and thought of a relationship, but when reality hits, he will run away.
Ladies, if someone is over the top with their declarations of love or moving too fast for you, don't ignore this red flag. Instead, take your time getting to know the man you are dating and make sure your values align. There is no rush in love.
Shallow Sam
This guy only cares about external looks, in himself and the woman he is dating. He is lacking emotional depth because he is so focused on outer appearances. Women tend to attract this guy in their early 20s when physical looks are a major focus for most people. If you're still attracting this guy in your 30s, it's time for some self-introspection.
Women who are not secure in themselves will attract this man. When I first started my dating journey I also put physical requirements on the men I dated. He had to be over a certain height and traditionally attractive. I had these ideals because I was not confident in who I was and I thought physical attractiveness in myself and who I was dating would make up for it.
No wonder I was attracting flaky men who would stop answering texts and completely disappear.
How do you know if you're dating this man? He will make comments about his looks and yours. He spends endless time on social media and craves attention. He will lose interest as soon as you start to hint at being more serious in your relationship. You catch him checking out other women constantly. You feel like you can't be makeup free around him or he won't be interested in you.
Women, you are so much more than how you look. A man who really loves you will appreciate your inner and outer beauty just the same. He won't care what you're wearing or if you have makeup on because he is in love with your soul.
Pen-Pal Paul
This is a guy who you will meet on the dating apps and you need to steer clear of! Paul loves to send deep, long messages to you making you think you are building a relationship. But in reality, he has no intention of ever meeting you in real life.
I fell for this trap more times than I'd like to admit. I would have this amazing conversation with a man for weeks, talking about our days and being in constant contact. But when it came time to schedule an actual date, he would dodge the question. Or he would cancel the date at the last minute claiming he wasn't "ready for a relationship."
This guy is on the dating apps purely for entertainment and more often than not, he is already in a relationship with someone else. Either he is seeking attention because it's lacking in real life or he is trying to see what his options are. No matter the reason, you deserve more than being a man's secret. This is not a real relationship!
I find that women who are not fully committed to their dating journey will attract this man. Somewhere there is still a limiting belief about their ability to find love, so they will settle for a man who wants entertainment, not commitment. This is where my work as a coach comes in; we will blast those limiting beliefs and have you attracting high-quality men quickly.
Dependent Dan
This guy is looking for a caretaker, a woman to replace the role of his mother. He wants a woman to cook and clean and be waiting at home for him. He wants the best of both worlds: to live as a single man with his friends but have a woman doing everything back home for him.
You'll find that this man doesn't invite you to hang out with his friends but doesn't like it when you want to go out. He wants to have all the fun and not have any adult responsibilities; he thinks his girlfriend should do everything. Another big red flag of this man is that he wants you to provide endless emotional support but won't provide any back to you.
He wants you to play the role of therapist and tell him everything with be okay. But the moment you want to be vulnerable and open up to him, he shuts down. He will never be able to provide emotional support to the woman he is dating; the relationship is 100 percent about himself. Ladies run far away from this man.
A committed relationship is about both parties providing emotional support when the other needs it. A meaningful relationship is one where both people feel safe to open up and be vulnerable without judgment.
Stop a relationship with this man before it gets too deep. If you suspect you are doing everything for a man but getting nothing in return, it's time to take your power back. You are worthy of love with a man who sees you as equal and recognizes your humanness.
So there you have it, the four types of guys to avoid on your dating journey. You do not have to settle for a relationship with any of these men. You deserve to receive love just as much as you give it to someone else.
It's all possible for you. Higher quality men are out there.
~
Please consider Boosting our authors' articles in their first week to help them win Elephant's Ecosystem so they can get paid and write more.