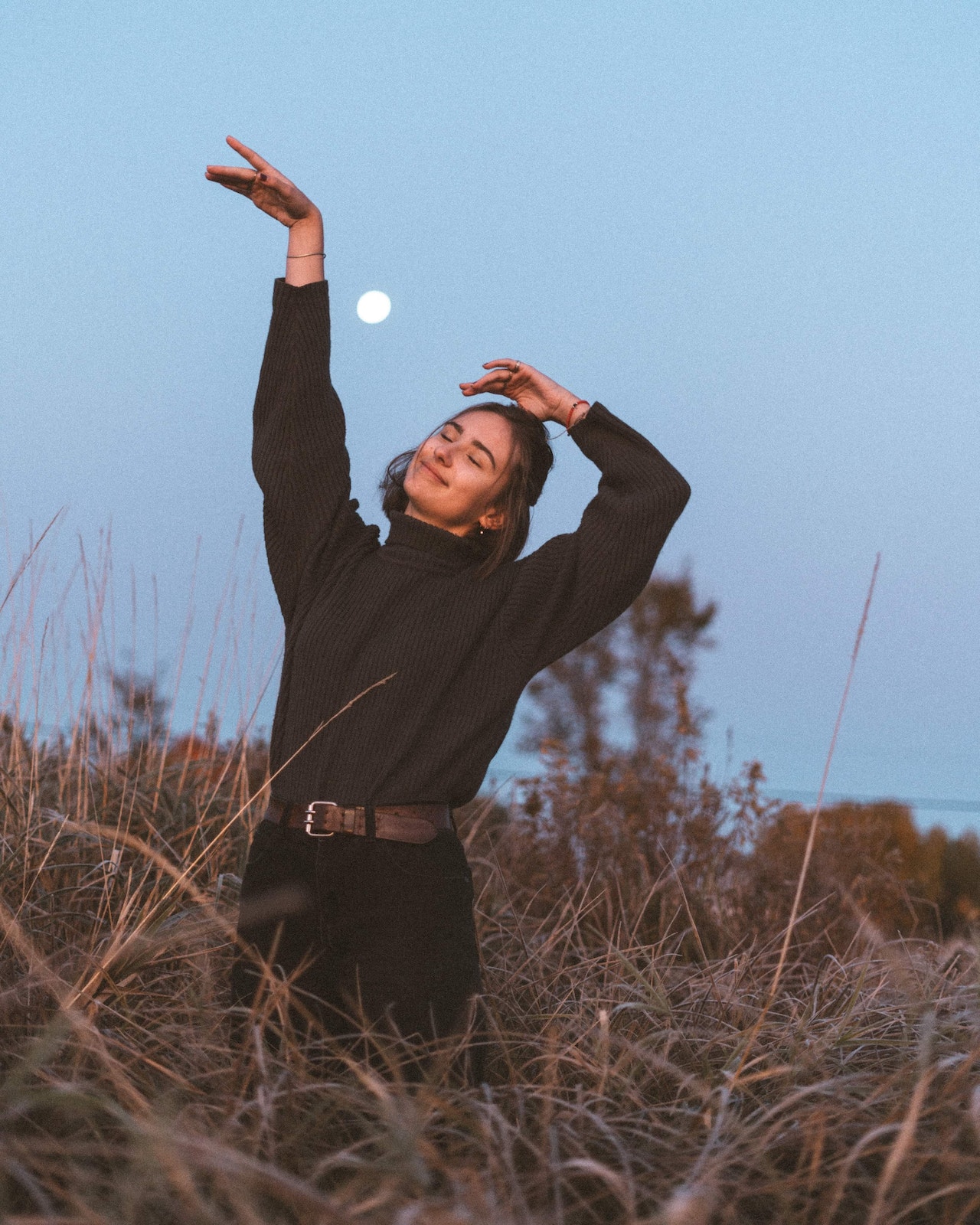 "Whether it's science or magic, if it's of fun benefit, enjoy!" ~ ed
This is the second year in a row I've put off writing about the Aquarius Full Moon to the last possible minute.
Interesting…
It's hard for me to write about this, and I'm not sure if it's because Aquarius resides in the depths of the 8th house of my own chart with Saturn putting the energy in a chokehold, or because I'm so heavily influenced by Leo.
It's not good or bad; it's just a personal observation.
Community has always been a tricky subject for me. As a child, I knew I would be leaving my own community as soon as I could. I never felt like I fit in with the people in my hometown, and I couldn't wait to leave—to explore, to see the world, to find my people.
This is exactly what the Full Moon in Aquarius will illuminate for us on August 1st (or 2nd depending where in the world you are).
Who are my people?
With the sun and Venus retrograde now in Leo, we're noticing the call to go within our heart's center. Anything that is out of alignment with our true desires is now blaring at us like a foghorn in our ears.
Only when we truly connect with our inner world can we find our people.
We're bullsh*tting ourselves by pretending to be something we're not, and it isn't working anymore. We don't need another carbon copy; AI can take care of that for us.
What we need is our true authentic essence, shining into the world with confidence and clarity.
When we live from a place of fulfilling expectations placed on us by our parents, society, peers, or anyone other than ourselves, we will naturally attract people who aren't in alignment with our true values.
This isn't community.
And maybe that's why I find it so hard to write about, because I've also been ignoring my desires.
We live life ignoring our inner urges and then complain about the people who surround us (or lack thereof) as if it's not our fault for getting into these situations. If we're not authentic, how can we expect our community to be true?
A few years ago, I decided to stop drinking. That was such a grueling process and one which was much more than I bargained for.
In my mind, becoming sober would be great, but in reality, I lost everything I had ever known and I was pushed to my limits as I learned more and more about accepting myself.
The people in my circle who I thought were my best friends stopped reaching out. I became so isolated there were times I didn't want to live anymore, but as I pushed deeper I found my true essence, and this is something nobody can take away from me.
Astrology is a tool. It's not a place to put blame so we don't need to be accountable. It's a tool to allow us to see ourselves from the observer's perspective and to connect with our inner workings. Then it's up to us to do the work (or not).
As we work more deeply within ourselves, connecting to our true values, only then is when we can show up in our community as our whole selves. When we can truly show up as ourselves, that is when we can build our community around mutual respect and values. We can be challenged by outside perspectives, but we stand solid in our confidence because we know who we are.
We can agree to disagree and not feel threatened because we are confident in who we are. We can hold strong boundaries and not allow others to take advantage of us while doing the same for them.
That is what happened when I stopped drinking. I have found my confidence, and I'm now so clear on who I am and what I will and won't accept in my friendships. Now is the point where I start to build the community around me—who is supportive of my growth and who can be my cheerleaders when I need them the most, and vice versa.
It's part of the human condition to need community.
When we lack a sense of belonging, our nervous system becomes dysregulated and our bodies alert us that it's life or death, because for some people in the world, it is life or death.
We need community. We need the balance between self and other. We need to feel the sense of belonging, as well as disagreement in order to learn and grow and to open our mind to new possibilities.
So on this Full Moon in Aquarius, let's ask ourselves what it means to be in community.
>> Who am I calling in?
>> Who or what do I need to let go of?
>> How can I embody more of my authentic self, knowing when I do, the people who are for me will find me?
It all comes back to our values.
>> What do you value?
>> How can you bring more of your true self to your community?
If the Leo/Aquarius energy teaches us anything, it's that the world needs our unique gifts.
There is nobody in the world who has what you have, and you're doing the world a disservice if you're not openly sharing yourself.
So today, I vow to be more open, to share my vulnerabilities, because the only way to build true connection is to open our hearts, and today I've shown you a little bit of mine.
Thank you for witnessing my journey.
~
Please consider Boosting our authors' articles in their first week to help them win Elephant's Ecosystem so they can get paid and write more.