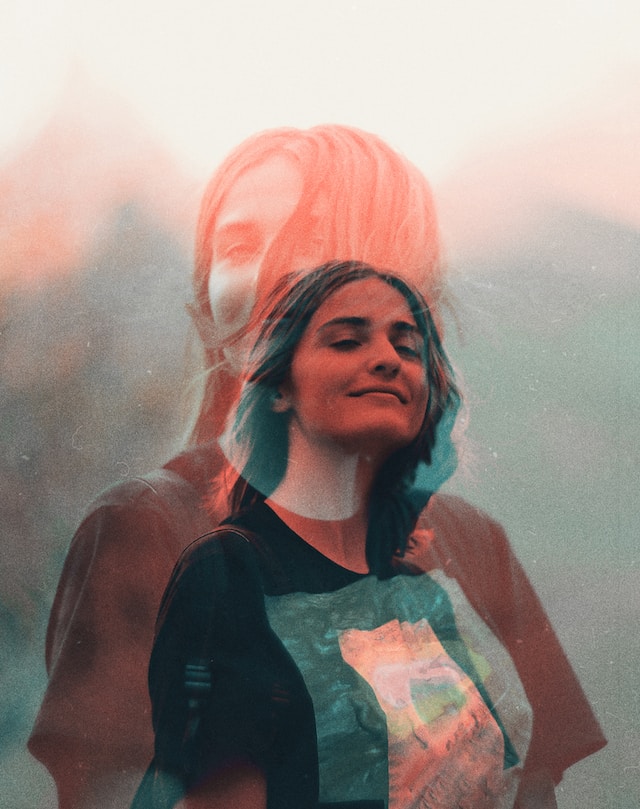 Things are not all better than they've ever been, and I wish they were, and it makes me crazy.
It makes perfect logical sense that things don't happen in a linear way—healing, growth, change. Nothing happens in a straight line.
Just look at the seasons. Summers don't get exponentially better every year; they just arrive at roughly the same time and include some predictable things: wet concrete and charred barbecue meat and sandy feet and late sunsets.
In the last two years, I've changed so much, and I'd like to think it's for the best. You want to think that when you spend so much time eating your vegetables and feeling your emotions (read: rewatching "Eternal Sunshine of the Spotless Mind" and crying) that you are becoming a better person. Stronger. Wiser. Calmer. It's the least we should get in exchange for our efforts.
It's disconcerting to look around and realize that progress, in many cases, is about standing still.
Or maybe it's not really about progress at all, because no matter how much you do, you will still have things that make you feel unlovable. When you grow past the mistakes you've made, it's hard not to look back filled with shame that you ever made them, and so they leak ahead into the place you live now.
When my relationship ended almost two years ago, the only thing on my mind was stark naked survival. I just wanted to know I'd make rent and have enough in the fridge. I'd moved into a too-expensive apartment alone, stubbornly refusing to live with a roommate because I was rightfully sure that I needed space to grieve.
I had plenty of space. I didn't have a single friend in my city, and it was the end of the pandemic, which meant that I spent most days working from home and then walking by the ocean in the rain.
Every week, there seemed to be a new milestone to assure me that life was moving forward, even if it didn't feel that way:
One month, two months, three since I moved in.
Living room furniture.
Finding a favourite place to get coffee.
Eventually, it became clear that living alone wasn't going to kill me, and that despite my anxiety about being alone so much, I began to enjoy it. I had to, or maybe it would have killed me.
I was taking steps forward, steps away from a previous life, and I could see them falling into neat order behind me. New milestones came and went.
One year out.
One-and-a-half years out.
New friends.
A trip to Europe.
Rejoining the gym.
Starting jobs and ending them.
The end of my relationship was the start of everything else, and I could always look back at it like it had been something that had dropped on me like a bomb, rather than something that fell apart piece by piece over time because it needed to.
And now?
I don't know if I'm better or if that's even the goal anymore. Perhaps one of the hardest lessons in this was that unlike the devastations of the past, this wasn't something I could eventually forget about.
Until I met my ex, I'd been soundly asleep and inoculated against my own life, and things came and went without touching me at all. I'd learned to tune the world out at a young age, and then suddenly it all came into sharp, unbearable focus. No amount of drinking or smoking or new people on dating apps could put me back to sleep.
If life isn't a linear line, then I guess it's more like a cycle. Things repeat themselves not just because we haven't learned the lesson, but because our lives are made up of seasons.
Summer is for swimming off rocky shores and roasted chickpeas and forgiveness and boundaries. Fall might be about rainy hikes and arguments—I'll have to get back to you on that. I picture winter being full of turtlenecks and lattes at my desk, and maybe a boarding pass to someplace hot.
I'm sure I'll rewatch shows I've already seen and tell the same stories I've told before. But no matter how well I remember the girl who first set out on her own, lonely and uncertain, I also can't go back to the simplicity of living just to live. I have changed, and I want more, and the same things aren't enough.
It's difficult not to want that upward trajectory, to watch the graph peak confidently up to the right, as I chip away at becoming the person I want to be. But that's just not how it works.
I think I'm generally kinder than I was a year ago, but sometimes I'm the least kind person in the room.
I want to be able to bury the person who existed before, the one who lashed out and didn't think of other people, but that would be wrong, because she got me to where I am. Her singular focus on saving herself is what saved me, and I shouldn't be so rushed to forget she ever existed.
It's raining here and things are not all figured out and I would like to be okay with that. Truthfully, I've never been less sure about anything in my life. That's not the direction I hoped to be moving toward.
But I think there's something hopeful about being lost, about not feeling the way you think you're supposed to. It's a blank page and a question mark and a planner with nothing scheduled.
As long as I can tolerate that, there might be some magic hiding out between those straight lines.
~
Please consider Boosting our authors' articles in their first week to help them win Elephant's Ecosystem so they can get paid and write more.