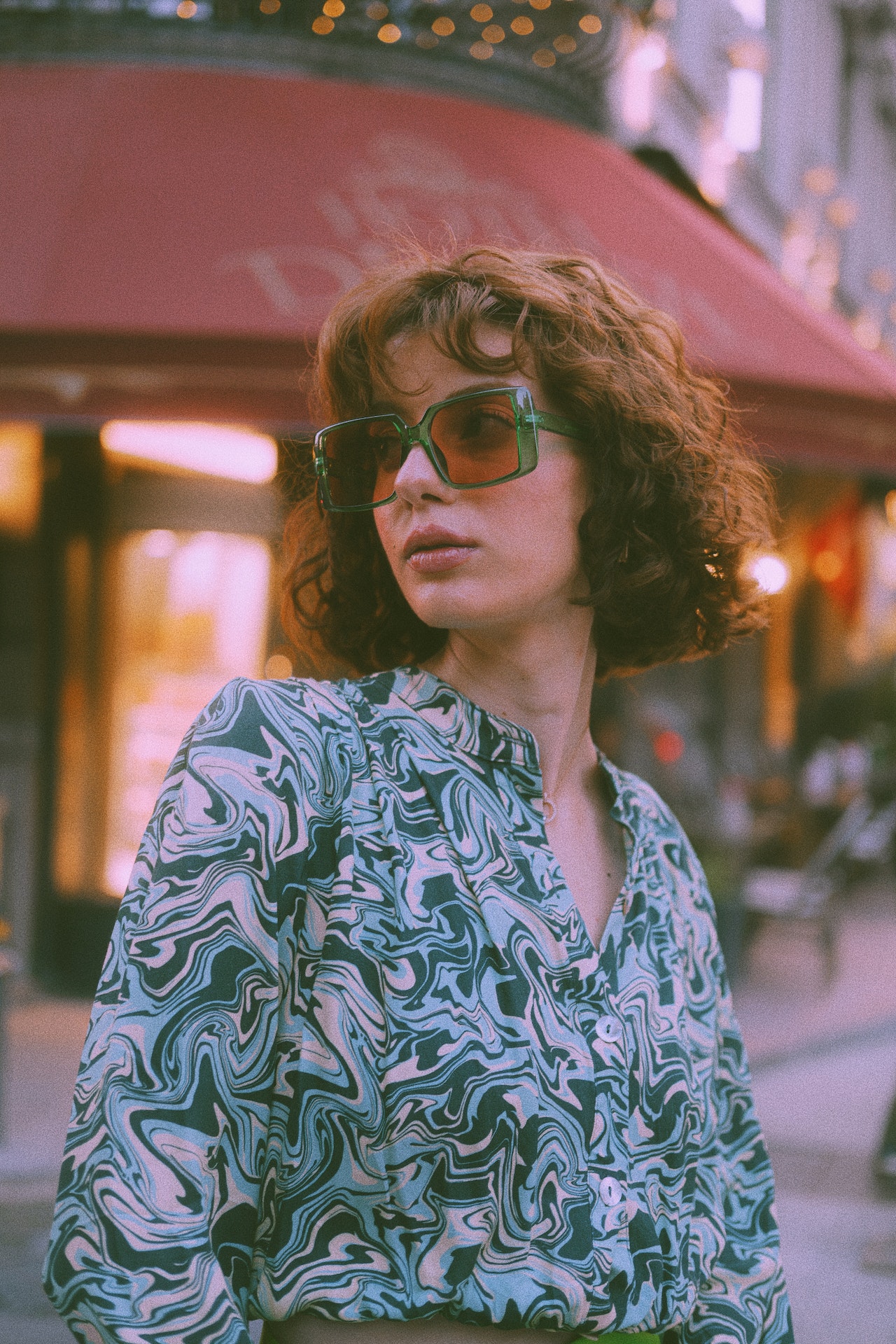 I was never a patient person.
I've been asking "how much longer" since I could talk.
Waiting has always been unbearable for me. If I know what I want, why should I have to wait for it—what purpose does waiting really serve? Sure, I'm learning the art of patience, but what good is patience for, other than more waiting?
My ideal life, if I'm being honest, probably has a lot to do with never waiting for anything.
It's very much against my will that I am beginning to see how rich and dense waiting really is.
It's like compost, full of minerals and nutrients and—of course—sh*t, out of which everything good can grow.
The concept of enjoying my life has always felt contingent on what's around me, as if I can only be satisfied once I no longer have to wait and have finally received what I was waiting for.
It's like the final episode of The Office, where they look back and realize that all the time they spent working there, time they believed they'd rather be somewhere else, was actually the stuff of life.
"I wish there was a way to know you're in the good old days before you've actually left them," says Andy Bernard.
In my first year of university, I took a literature class that I was looking forward to. I loved that the book requirements list was novels and nonfiction rather than the oversized and rigid textbooks that were needed for intro to psych and film studies. One of the books was actually a play (sometimes referred to as the greatest American play ever written) called Our Town by Thorton Wilder. In my excitement and impatience, I read it before class began. In the end, the professor ended up removing that book from our syllabus, meaning that we didn't have to read it. But it's the story I remember most from university.
In Our Town, a woman named Emily who has died is given the chance to go back to earth for one day. She chooses her 12th birthday. She watches unseen as she and her family celebrate the day. She's overwhelmed with how what had seemed ordinary was the best part of living: the very mundanity, the easy affection of it. Emily asks her guide, the stage manager, if anyone living can possibly understand the sweetness of life while they're in it. The stage manager says no:
"Yes, now you know. Now you know! That's what it was to be alive. To move about in a cloud of ignorance; to go up and down trampling on the feelings of those…of those about you. To spend and waste time as though you had a million years. To be always at the mercy of one self-centered passion, or another. Now you know that's the happy existence you wanted to go back to. Ignorance and blindness."
I can't think of anything sadder than not realizing what you have when you have it, only to understand when it's already gone (this is also why I love Gone With the Wind so much). And yet I spend so much of my time walking around not realizing what I have.
It's the condition of being here and human that we forget so much of what's actually important, but it seems unfair. No matter how much I want to be present, I'm constantly being pulled into long-dead memories or unrealized futures.
Aren't these the good old days?
I'm beginning to see that getting what I want before it's time means that I will lose it—getting what I want before it's time is a kind of failure. No matter how good it could have been, I will find a way to ruin it if I'm not ready for it. And I'm not ready for it when I think I am. All I've done at the time of wanting something is to want it—I haven't done the work of becoming the person I need to be to receive it, which can't truly begin to happen until I realize I want it.
It's the most frustrating catch-22, even if there's a point to it. I'd like to believe there is a point.
The world I live in has done absolutely nothing to combat my innate impatience. Prime delivers in a day. I can learn whatever skill I want to by keying in a few words on YouTube. At one point, waiting a week for a series episode was normal. Now, it feels like a cheap marketing ploy when we know that they could release the entire show on Netflix at once.
Somewhere along the way, I began to really believe that if something doesn't happen immediately, it's not meant to be. Which is crazy! How could I possibly know enough about anything to time my life in a way that would actually make sense?
When I look back at the things that went well for me, better than I could have expected, they were never things I had to grit my teeth and push through.
It's been about a year since I entered what I call the Waiting Phase, which seems so much longer than I ever would have wanted it to be. In this place, I have no plans. Sometimes, I've been inspired to open my laptop to apply to something or send someone an email or start a blog, but most of the time, I have no idea what to do. And so, I wait.
I wait and I live and try to look out the window and remember that these are the good old days. One day, I won't be worried about my future, but probably around the same time, I will also be leaving behind an era of freedom and uncertainty that will be remembered as adventurous rather than panic-inducing. I'll think fondly of the version of me that washed dishes by hand and loaded up my Coinmatic laundry card. She'll become a very romantic figure in my mind, the way so many past versions of me do.
So, are we there yet?
I don't really mind what the answer is anymore. There's a view from where I am, and matcha lattes, and a pile of unread books.
~
Please consider Boosting our authors' articles in their first week to help them win Elephant's Ecosystem so they can get paid and write more.