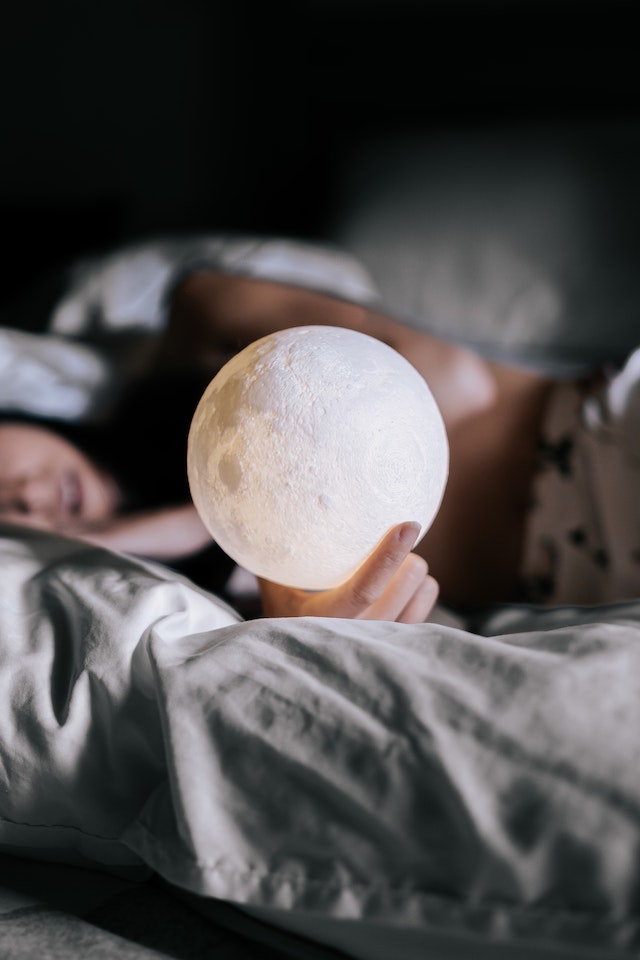 The past month has been pretty slow, internal even, and may have brought some unexpected bumps in the road with over half of the sky in retrograde motion.
If you've been feeling stuck, things should pick up soon, if they haven't already.
I'm currently in the Bangkok airport as I write this last-minute moon article because of exactly that feeling. Yet, now everything is moving at super speed.
I knew I would have to go home at some point, but I wasn't expecting it to be this soon. After putting off plans to the last minute, I finally got my affairs in order to face what was inevitable.
That's just the reality of being an expat—you can never get too comfortable.
My travel plans unfolded quickly as the personal planets started moving direct.
And now, under this Full Moon in Aries, I will be back on my homeland for the first time in almost three years—as a newer version of me.
It's always difficult for me to go home, mostly because I have individuated from my old life. I never felt like I fit in, from a young age, and I always knew I would leave. Since leaving, I have become a version of me that has been influenced by travel, exploring, and spending a lot of time on my own as I tried to find my place in the world.
There have been many versions of me as I continue to recreate myself through growth.
This is Aries energy.
Aries is a cardinal sign—an initiator of sorts. It's a fire sign as well, which offers an impulsive energy. Aries goes out into the world at full force before it can even talk itself out of it. It's focused on the self, as the first sign of the zodiac, and the self is all it knows.
This Full Moon in Aries is an invitation to celebrate yourself for who you are, at your core.
It's the celebration of your bravery to embody the truest version of you.
Who are you without your friends, family, and partner—without your job, title, and all the things?
One thing that interests me about this full moon is that it doesn't make any connections with the other planets in the sky. It is the truest representation of the self, inviting us to really sink into the question of: Who am I?
When I do go home after years of solo travel, it's often difficult to be faced with my roots. I work through feelings of frustration as I go back to see most things have stayed the same. Sometimes I feel sad to see others living the same life they've always lived, on the terms of everyone around them.
This time, I'm going back with gratitude.
Gratitude for my decision to leave, even though it's difficult to be so far away from my roots. It's a double-edged sword, but I wouldn't change a thing.
Gratitude for my strength to walk this path of my North Node in Sagittarius, always searching for growth through new experiences.
Gratitude for my home staying the same, because it means it's familiar.
And gratitude for being able to bring a bit of change home with me, because I am never the same person as I was the last time I was there.
So under this full moon, my wish is that we can all accept ourselves for who we are, for our choices that brought us to this current version of self, and for all the future versions of us who will come through with courage to walk through the fire.
I'm celebrating you, and I'm celebrating me.
~
Please consider Boosting our authors' articles in their first week to help them win Elephant's Ecosystem so they can get paid and write more.
~