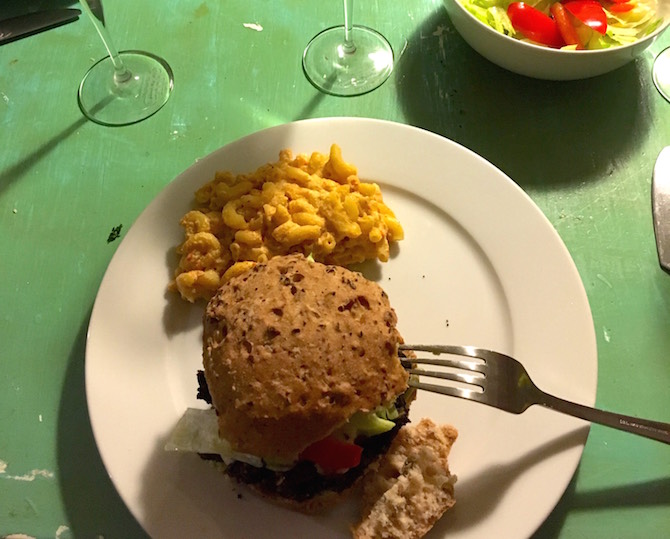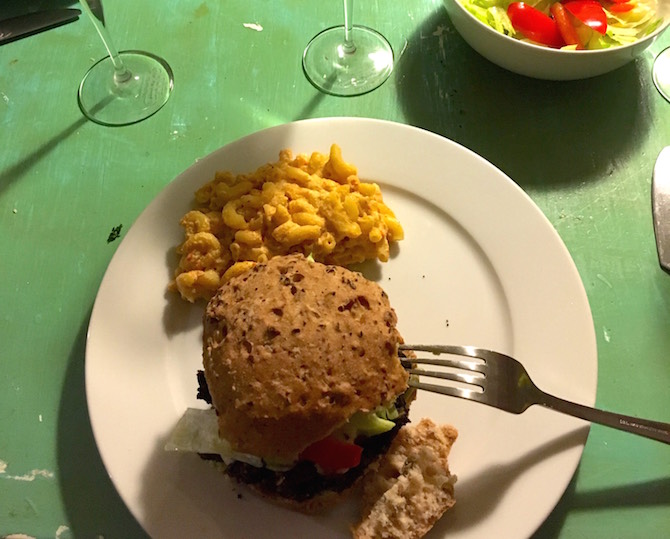 I've been a vegetarian for 15 years and a vegan for…well, almost one month.
Yeah, I failed doing January 100% dairy free (don't be hard on me—I'm also gluten intolerant and the options are sometimes pretty poor if you are dining out.) However, this "vegan challenge" has made me try all sorts of different and delicious recipes at home.
Yesterday, I invited my friends over for a dinner. The menu included mac 'n' cheese and blackbean burgers. All vegan, all gluten free.
Here is the winning recipe for macaroni and cheese that got even meat eaters say, "This is bloody amazing."
Vegan Mac 'n' Cheese
INGREDIENTS (for 4 people)
1 package of macaroni
2 peppers
chopped onion
¾ cup water (preferably use liquid from pot of boiled veggies)
200 g of raw cashews
¼ cup almond milk (or any alternative milk)
2 tablespoons nutritional yeast flakes
1 tablespoon lemon juice
1 teaspoon salt (or more to taste)
glove of garlic
pinch of turmeric
pinch of cayenne pepper
pinch of paprika
INSTRUCTIONS
Put the cashews in a bowl with some hot water and leave to soak for at least an hour.
Roast the peppers in the oven at 190 degrees for about 15-20 minutes.
Bring several cups of water to boil in a small pot.
When the peppers are soft enough to blend, use a slotted spoon to remove them from cooking water, and place them in your blender. Add ¾ cup of that cooking water to your blender, along with your remaining ingredients. Blend until smooth.
Cook macaroni al dente, according to package instructions.
Pour sauce over your cooked macaron in a dish of your choice, taste for salt, and serve immediately. Alternatively, you can place macaroni mixture in a baking dish and bake at 200 degrees for 10 minutes, until the surface turns crispy and golden brown.
Enjoy!
Browse Front Page
Share Your Idea
Comments