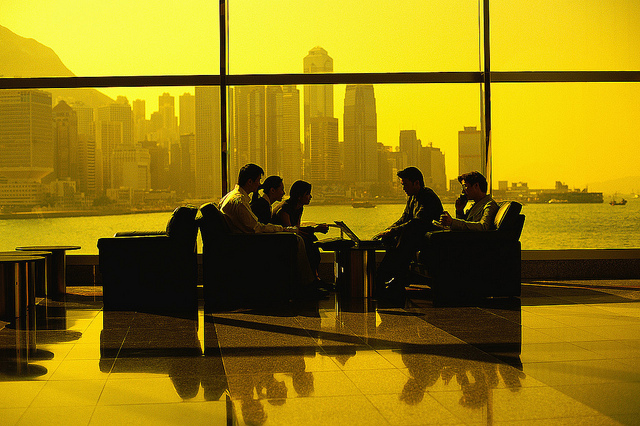 The following piece originally appeared on the Shambhala Times, our partners in creating enlightened society. Stay tuned for more hosted articles by our friends at the Shambhala Times!
We live in a time of profound fear and change, and also one of tremendous opportunity to be of service.
There are societal challenges in almost every sphere of life: great numbers of people are living in dire poverty while a very few are more prosperous than ever. We face the imminent threat of environmental disaster, and even those in prosperous nations feel insecure about the future.
The opportunity is that many of us are waking up to these imbalances and wish to be part of the solution. Our times require a new approach—to find out what is not working, and to solve the problem by creating different systems.
We feel a pull to help, to share our gifts and create a meaningful livelihood while solving the problems all at the same time. This is the role of the visionary change maker or visionary entrepreneur: "Doing good while doing well."
Within Shambhala and other spiritual communities we have a vision and goal of creating a world that is kinder and gentler, where we are also brave enough to make the tough decisions needed about the environment, health, financial and governing systems—in Shambhala, we call this Enlightened Society. To make this so we need flow of financial resources to:
1. Support our individual dharma practice
2. Create abundance for our families and communities.
3. Build and support our organizational structure.
4. Be generous and philanthropic and alleviate suffering in the world.
Historically within our, and other heart-centered practice communities, there has not been a particularly healthy dialogue about the need for financial abundance as a factor in building the future we envision. I believe this is an important conversation to have and that there are important skills to develop in order to manifest the vision embodied in our practice.
If this challenge is interesting to you, and you feel a pull to explore it, you might be a visionary change maker. That is great!  We are building an online community of support to explore these issues and get you started on your livelihood journey.
There are two big questions you can ask as you begin to figure out how you might engage with livelihood in this way:
Where is the need—the pain—in society? And…
What are my gifts, and what kind of difference do I want to make?
How do we start? The first key to being able to play the role of a change maker is to be fully oneself. You have to know your passion, your purpose. Ironically, know that which you would love to do in the world so much that you would do it for no pay! That is the key to your greatness. The second key to being a visionary change maker is not to be afraid of your self…not afraid of your greatness.
I believe that each of us can find a way to do meaningful work and create financial abundance while creating Enlightened Society. I believe this is important for our future, and that by our courage to take on this challenge, we can show others that this is possible.
Shambhala Online hosts the course: "Social Entrepreneurs: Get Paid to Change the World," where you will be exploring and identifying your motivation, values, purpose and how to apply them to the needs in society. Check out the link above for more information.
You can also watch the talk Be a Visionary Changemaker below:
Relephant:
~
Author: Gayle Van Gils

Editor: Travis May
Photo: Flickr/Yoel Ben-Avraham