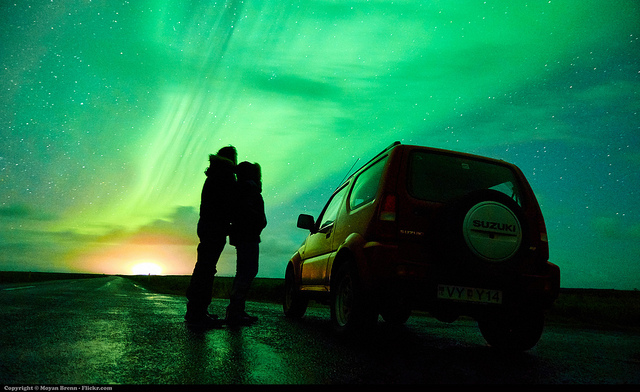 I'm no longer fond of where we are now.
Planet earth has become too heavy on me.
I want to be with you and you want to be with me, but it's not as easy as it sounds.
You think about your job and I think about my goals.
You consider what you need to sacrifice to be with me, while I examine what I should leave behind for you.
We contemplating money issues, family concerns, residential problems.
We wake up with a hundred responsibilities and sleep with a thousand.
We cry these days more than we laugh, because we just want to be together.
So my love, let's leave this place.
Somewhere there's a place with no worries, no responsibilities and no troubles.
Meet me in that place.
Let's create our own planet where we needn't agonize over our problems.
Let's live where no food or water has been found yet.
We will nourish ourselves from each other's souls.
I'll feed you love and you'll feed me passion.
Somewhere there's a place void of people; we needn't worry about religion, color or nationality.
Meet me in that place.
It is there we can ascertain that there is no self, no duality.
It's a place that only knows love and kindness.
There will only be you and I—two physical bodies, yet one merged soul.
Meet me in that place.
Where we will use these bodies for sexual pleasure, without societal boundaries.
Let's make love in the open air and become one with the sun and the moon.
Let's glance into each other's eyes as if there is no yesterday and no tomorrow.
This somewhere remembers no mistakes, recalls no faults.
It knows no judgement of what is right and what is wrong.
Meet me in that place.
Where there will be no egos to push us away from each other.
Meet me there so I can forgive you for your mistakes, while you forgive mine.
Our planet will be as luminous as the stars.
We will fill the emptiness with love and odes.
There will be no borders, no oceans to cross, no tickets to buy. We needn't fly to see each other.
Meet me there—where time and dimensions will cease to exist.
Let's destroy all the clocks in the world. The only time that will exist is Now.
And we need nothing more than Now.
Because this somewhere knows no death. We will live forever in each other's souls.
So my love, meet me in that place.
Author: Elyane Youssef
Editor: Nicole Cameron
Image: Moyan Brenn/Flickr