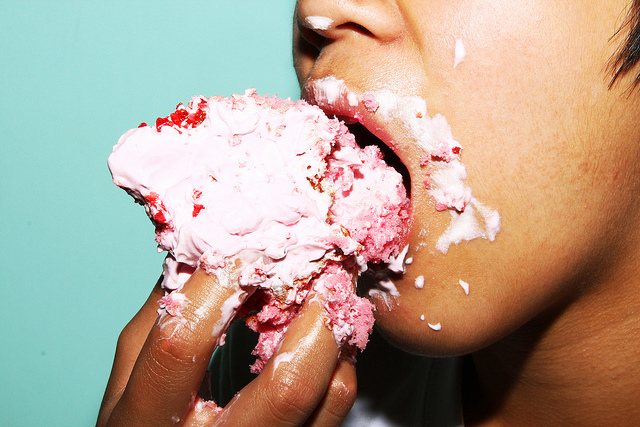 Patients often tell me how challenging it is to get their kids on board with healthier eating.
The key here is creating new favorites together.
Building healthy habits for our kids at an early age creates a path toward optimal, vibrant health. That might be tough with picky eaters, but think about the alternative. We don't want our kids to suffer lifelong obesity and poor health.
Sadly, we see soaring rates of Type 2 diabetes, especially in children. One in three children born today will have diabetes in their lifetime. One in four teenagers has pre-diabetes or Type 2 diabetes. Our diabesity epidemic continues to rise as food manufacturers peddle junk that we loosely call food.
Our kids today spend far more time eating processed foods in front of TVs and iPads than preparing wholesome meals and eating, as well as engaging with their families. We are raising a generation of kids that no longer want to learn to cook.
To save our planet and save our children, we must stop this cycle. We have to help our kids to fall in love with cooking. The goal is that when kids get old enough to eat solid foods, they should mostly eat the same foods that we eat.
While changing our family's way of eating might seem easier said than done, these five strategies can introduce our kids to good-for-them foods that also taste good.
Take things slowly. Taking it one food at a time means we don't overwhelm them and we can track what foods work and don't work. Waiting three to five days before introducing a new food means we can observe reactions or sensitivities. Stop a food immediately if that child responds poorly or shows signs of food allergies.
Involve kids. Children need to feel included. Just like adults, they crave meaning and purpose. Helping prepare meals helps build their self-esteem and identity. Culinary skills build on different areas of learning and cognition that enhance a child's brain. Our kids can learn math skills, reading, creativity, planning, science, culture, and history while they learn to cook.
Make cooking fun. Mixing some fun into their kitchen experience enhances their experience. My kids love listening to music while cooking together. A few well-planned strategies make cooking attractive and "cool."
Let kids choose. Kids like options. Brainstorm what to include on the weekly menu. Provide ideas and have them weigh in. Let them pick among different recipes. Children look forward to these meals and we get to teach them about how to design a healthy plate.
Let kids create the shopping list. Teach them how to choose the highest quality fruits or vegetables by showing them what to look for in texture, color, and aroma. We can also teach them how to shop the perimeter first and remind them why middle aisles aren't as healthy.
Kids are bombarded by powerful marketing messages, so these strategies might initially feel challenging. But getting our kids interested in the kitchen becomes easier when we turn on creativity and appeal to their interests.
At the end of the day, setting a good example becomes the most important thing we can do. Walk the walk and talk the talk; our kids will follow.
Let's band together and help our kids eat healthier. What strategy would you add to get kids to eat healthier? Comment below or on my Facebook page.
Author: Dr. Mark Hyman
Image: Flickr
Editor: Emily Bartran