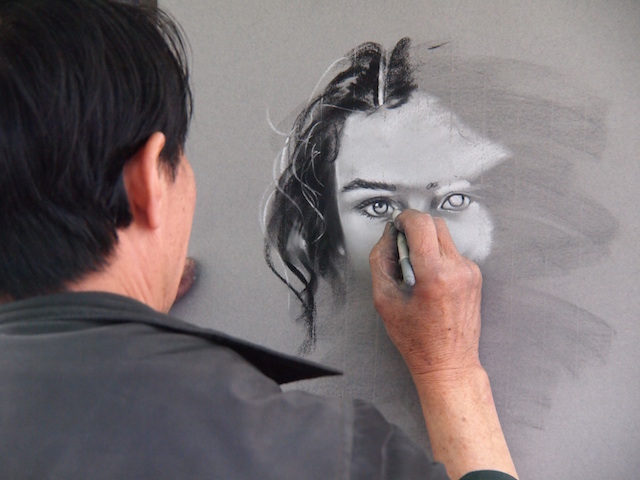 "I love you," he whispered
as she picked up the phone.
"And I know you love me
as much as I love you," he continued.
She was silent
and stopped herself from showing her vulnerability.
The pain he'd inflicted on her in the past
hung over her as she listened to his breath
on the other end.
He spoke his love once more,
adding: "But I don't want you back."
All kinds of thoughts rose in her mind
as he spoke these dismal words.
In just a few seconds
she began blaming herself,
wondered if he really hated her
or maybe, found someone new to love.
He cleared up her confusion
by pouring his heart out:
"I don't want you back
because I want you happy.
If you dig deep into my soul,
you'd realize I want you.
But as long as you're away from me,
you're away from misery.
I wouldn't want to win you back
only to inflict the same old pain on you.
Because if I'm ever able to get you back,
I want to be thoroughly ready…
Ready to make you happy the way you deserve.
Ready to vanish the murky memories
I engraved on your mind.
And ready to give back what I took from you.
I can accept seeing you with another man
only if I know you are in bliss.
I can experience hell
only if I know you are in heaven.
Sometimes, we don't know the worth
of what's in our hands
until we lose it.
And you, I took you for granted.
I wonder, if I am able to make you happy
right here, right now,
would you take me back?
Would you allow me in again?"
After an uncomfortable silence,
she hung up and whispered to herself:
"You're right, I love you still.
But even if you wanted me back,
I could never let you back in."
Author: Elyane Youssef
Image: Samuel Castro/Unsplash
Editor: Nicole Cameron