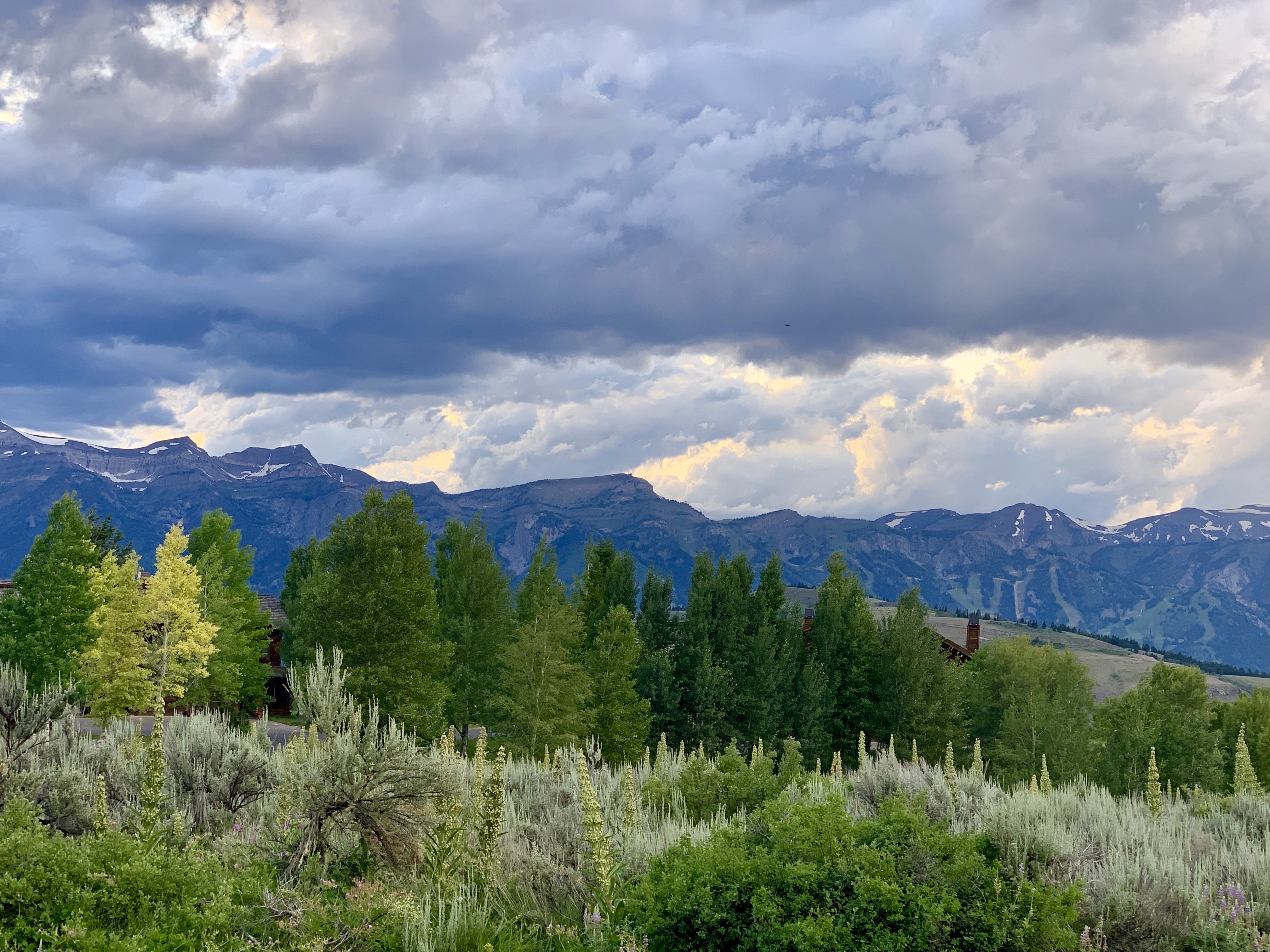 This savory and comforting dish comes straight to you from fabulous Jackson Hole, Wyoming, where the mountains are snow capped, sage grows wild, and white water sluices around the hooves of thirsty moose looking for a drink.
I'm sure you can feel my enthusiasm, and why not?
I just returned from my first trip to this magical place and I promise you, I'll be back! And it's not just the big sky and the down-to-earth attitude of the people that I loved, but the food.
A surprising mix of high and low cuisine, as well as every ethnicity under the sun, (Thai Me Up and The Merry Piglets, I'm looking at you) I could've eaten somewhere different every night for a month and still have places left to explore.
One of my very favorite meals happened at the elegant Amangani hotel, perched on a ridge overlooking the Tetons, and involved foraged mushrooms baked with a wee (and rather fancy) quail egg. As delightful as that was, being a basic sort of girl, I wondered—can I make this heartier, and perhaps a touch less precious?
The answer? Yes!
Following is my take on this dish, which I daresay might be an improvement on the original. Its earthy wholesomeness will fortify you whether you're out wrangling horses or just getting home from a nine-to-five. Nice enough for guests, easy enough for a random weeknight, I give you: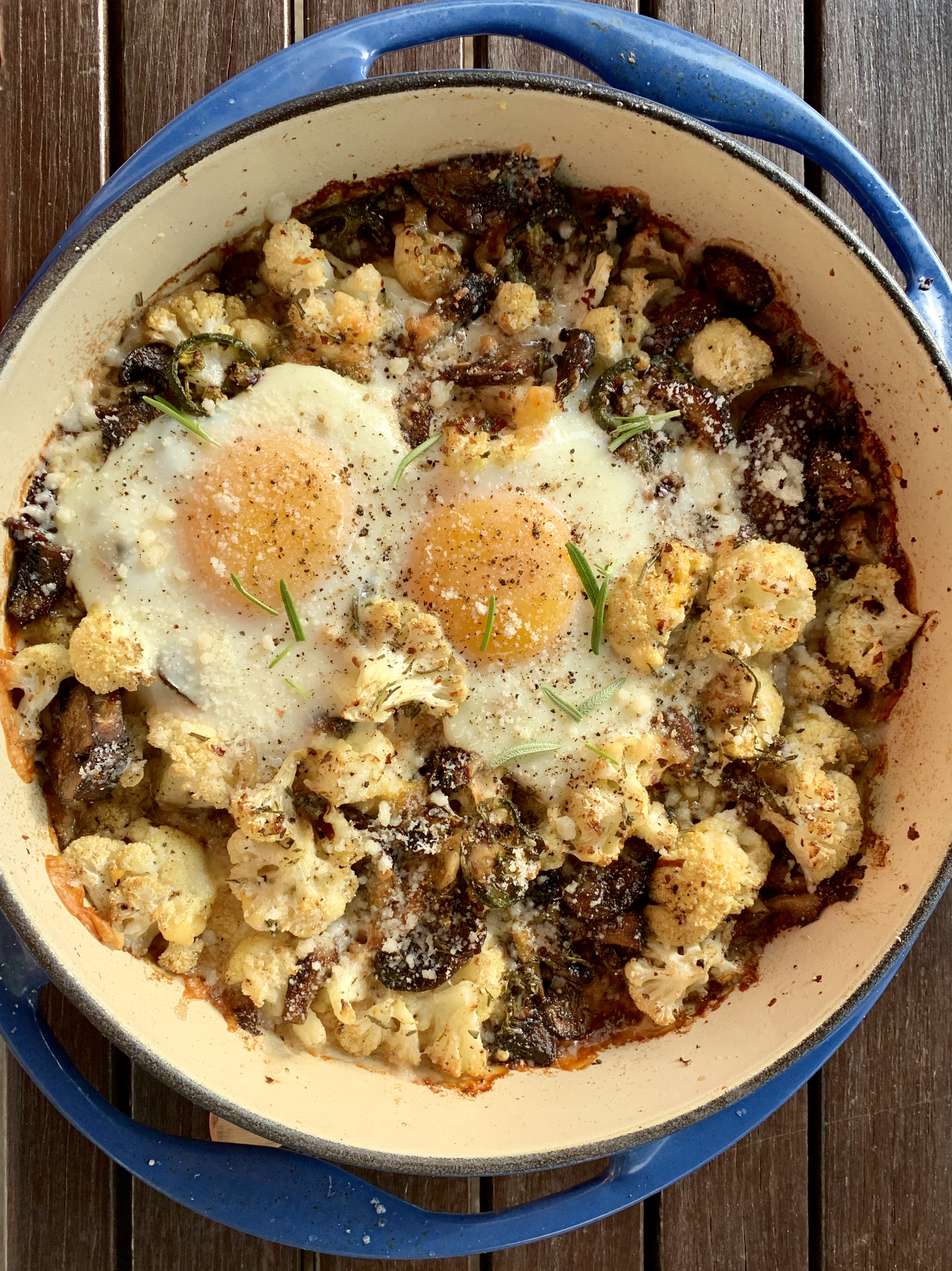 Wild Mushroom and Cauliflower Cowgirl Casserole
Serves 2 (or 1 famished cowgirl)
Active time: 10 minutes
Total time: 55 minutes
Ingredients:
2 cups assorted wild mushrooms, sliced
2 cups cauliflower florets, cut into bite sized pieces
1 jalapeno pepper, sliced
1 tablespoon fresh rosemary, chopped, plus more for topping
2 eggs
1 tablespoon olive oil
1 cup shredded Mexican blend cheese
1/2 cup aged, finely grated Parmesan, plus more for topping
1/4 teaspoon red pepper flakes
Salt and fresh cracked pepper to taste
To assemble, you will need a baking dish that can hold approximately 4 cups. You may also make this in individual ramekins, just use half of the ingredients in each.
Preheat oven to 400. Spray dish with non-stick spray. Toss all ingredients except eggs in the baking dish and mix well.
Bake uncovered for 30 minutes. Remove from oven and gently crack both eggs on top of casserole, trying to keep the yolks whole. Top with extra Parmesan, rosemary, salt, and pepper.
Put casserole back in oven and bake 10 more minutes.
Remove and eat!